Watch DaBaby And Quavo Time Travel In 'Pick Up' Video
The cinematic visual comes off the rapper's chart-topping album, 'Blame it on Baby'.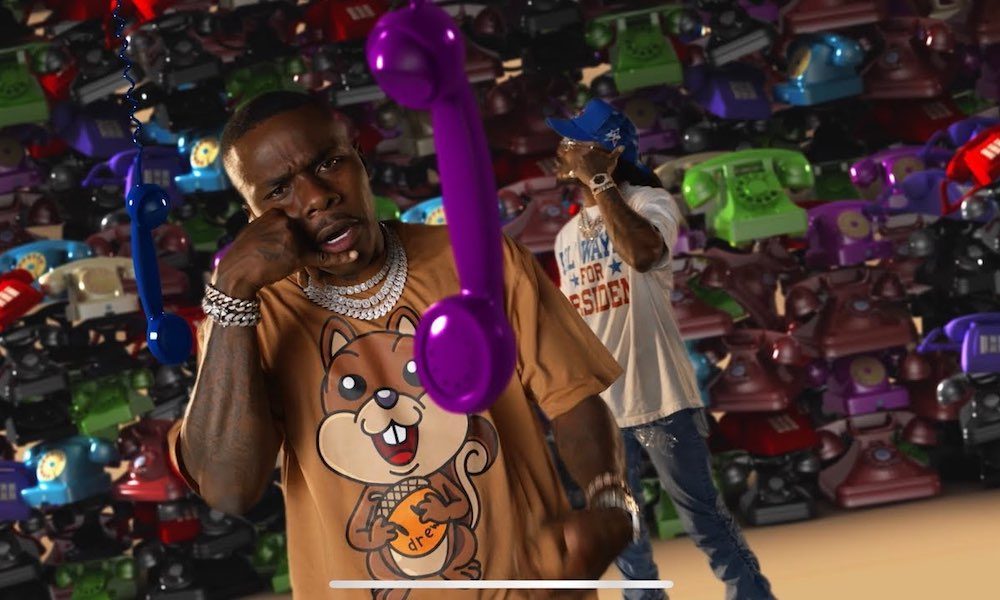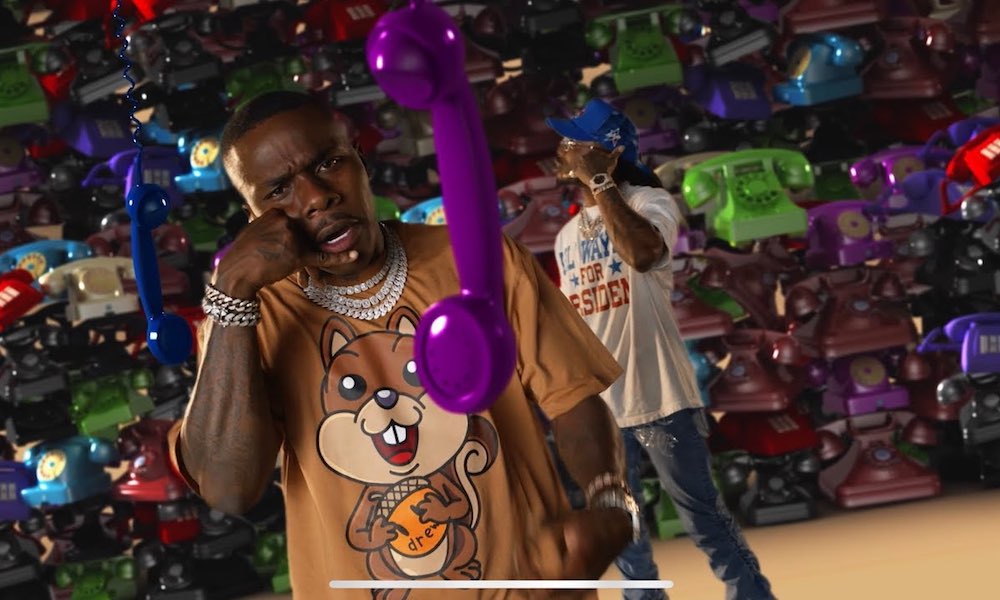 Hot off his fiery performance at the MTV Video Music Awards, DaBaby dropped a brand new visual from his chart-topping album, Blame it on Baby. His latest video, for "Pick Up" featuring Quavo, finds the artist traveling through time, thanks to a mysterious folding smartphone.
DaBaby - Pick Up feat Quavo (Official Music Video)
The cinematic video was helmed by DaBaby's longtime trio of visual collaborators at Reel Goats. Thanks to the magic of green screen technology, the rapper travels back in time to hang out with a caveman and cavewoman and beat off some dinosaurs. He's also transported into space, where he quickly falls to earth, hitting Quavo's van. The Migos rapper, who plays an exterminator, soon finds himself in possession of the powerful phone.
The energetic "Pick Up" follows "Find My Way," "No Dribble" feat. Stunna 4 Vegas, "Peep Hole," and, most recently "Blind" feat. Young Thug – the latter three of which come off of DaBaby's deluxe edition of Blame it on Baby, which adds ten new tracks of songs to the original album.
The visual also follows DaBaby's enduring, No.1 hit "Rockstar," feat. Roddy Ricch which recently topped Spotify's Song of the Summer playlist. The 20-song playlist – which also included The Weeknd's "Blinding Lights," Lady Gaga and Ariana Grande's "Rain on Me," Drake's "Toosie Slide," and Lewis Capaldi's "Someone You Loved" – compiled the world's most-streamed songs from June 1 to August 15. "Rockstar" beat out every other track on the platform, capturing over 380 million global streams. The single also topped the pop charts in several countries for multiple, non-consecutive weeks, including in the US, UK, Australia, and Ireland.
In June, amid the ongoing Black Lives Matter protests, DaBaby issued a remix of the single, in which he detailed his own run-ins with the police. "Rockstar (BLM Remix)" closes out the deluxe edition of Blame it on Baby.
Last weekend, DaBaby delivered a powerful performance at the MTV Video Music Awards, in which he offered a medley of three songs, "Peep Hole," "Blind," and "Rockstar." The artist was an anticipated act in a star-studded line-up of performers, including BTS, The Weeknd, and the inaugural MTV Tricon Award winner, Lady Gaga.
Listen to the best of DaBaby on Apple Music and Spotify.