Danielle Bradbery Says UK Fans Make Her Feel "Like Taylor Swift" In Exclusive Long Road Interview
The young Texan singer won NBC's 'The Voice' aged 16 and has been wowing audiences ever since.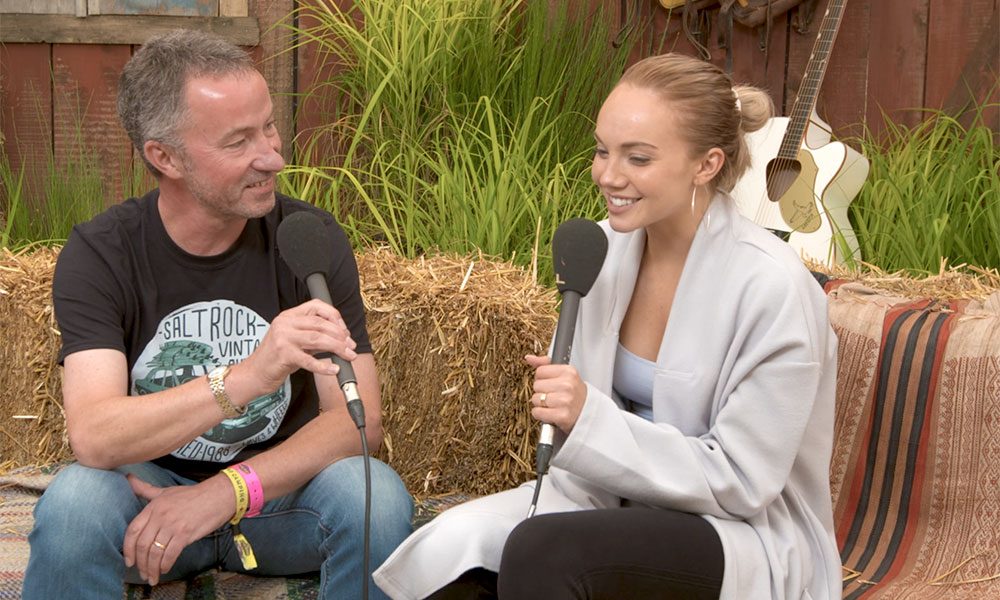 Danielle Bradbery first shot to stardom when, as a member of Blake Shelton's team, she won NBC's The Voice at the tender age of 16 in 2013.
Signing with Big Machine Records, the Texas-born singer has proceeded to wow ever-expanding audiences with her mature-beyond-her-years voice and two highly accomplished albums, her self-titled US Top 20 debut from 2013 and '017's well-received I Don't Believe We've Met.
Though a versatile artist with the ability to switch deftly between Americana, pop and R&B, Bradbery is very much a country girl at heart and she revealed a lot more about her roots for uDiscover Music's Paul Sexton before her slot on the Rhinestone Country Stage on the second day of the inaugural Long Road Festival.
"My Dad always played country music when I was a baby, so I've always heard it and been around it", she admits. "I'm from Texas, so there are a lot of rodeos, so I've heard country music visiting them and at heart I've always been a country girl. That's where my head was at when I was doing The Voice, where I picked Blake Shelton. It just all happened the way it was meant to."
"There is a difference between Texas country and Nashville country too", she continues. "What's cool about Texas is that it's so big the performers can stay there and still make a living, but while I also love Nashville, there is a difference – Texas country is rougher, it's more like real country."
Danielle Bradbery, though, has discovered UK country and Americana fans also love what she's bringing to the table for her chosen genre. Her Long Road appearance is part of her second UK trip of the year and she has further dates lined up in November.
"The more I come back, I notice how amazing the fans are here and how much they love country music", she says. "It really surprised me the first time I performed here. I wasn't expecting anyone to know any of my songs except maybe the singles, but [the audiences] knew the words to every song. They make me feel like Taylor Swift over here. It's a cool feeling."
We're giving away a Gretsch guitar SIGNED by many of the artists that performed at the Long Road Festival. For your chance to win, enter here.
Format:
UK English