Dave's 'Starlight' Tops UK Singles Chart For Fourth Straight Week
The track becomes the first ever U.K. rap song to stay at No.1 on the Singles Chart for four consecutive weeks.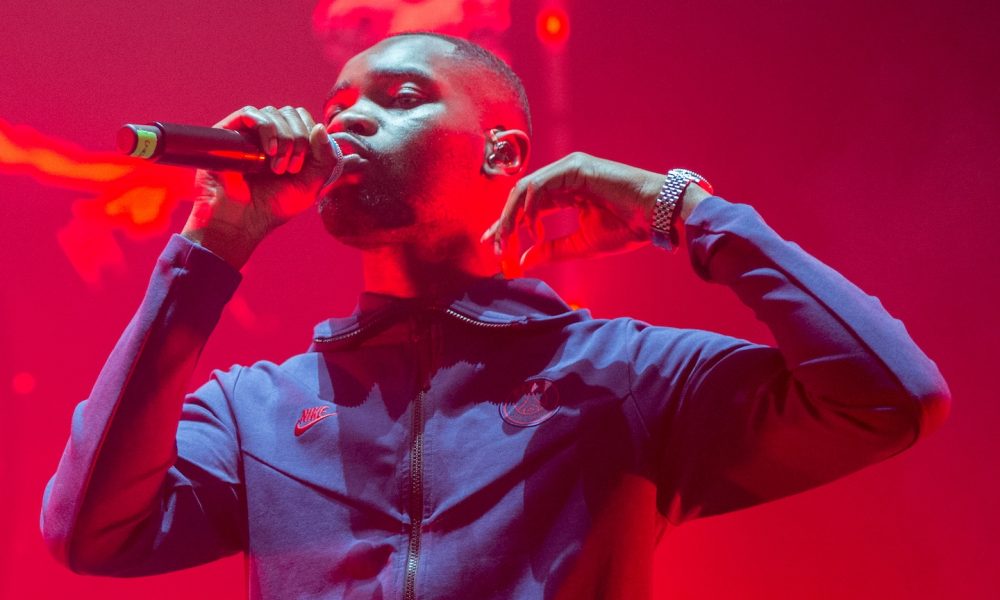 Dave's monumental smash hit, "Starlight," has remained No.1 in the U.K. for the fourth straight week, setting a record in the process.
The surprise release accrued 6.8 million streams during the latest cycle, for its fourth week at the top of the U.K. charts, which sets a new standard for all U.K. rap songs, the OCC reports.
"Starlight" (via Neighbourhood Recordings) was chased by a fast start from fellow British rapper Aitch, whose "Baby" (Capitol) featuring Ashanti led in the early stages of the chart week.
In the end, "Starlight" leads an unchanged Top 5 on the Official U.K. Singles Chart, with "Baby" coming in at No.2.
Dave was also the sole producer of "Starlight," so he became the first artist to single-handedly write and produce a No.1 since 2014 when Calvin Harris achieved the same feat with "Summer."
Dave now has 28 hit singles, with "Starlight" his second No.1 following 2018's "Funky Friday" featuring Fredo. Funky Friday is his biggest hit, with consumption to-date of 1,330,611, according to the Official Charts Company.
Aitch's latest track, the Fred again.. produced single "Baby," sits at No.2 on the chart. Sampling Ashanti's global smash hit "Rock Wit U (Aww Baby)" and receiving her official seal of approval, Aitch brings the feel-good R&B classic to a new age, effortlessly bridging generations.
Blessed with a sun-drenched music video directed by Zain Alexander Shammas (Lil Baby, Gunna) and set in Malibu, the visual for "Baby" depicts the highs and lows of Aitch and his significant other's relationship. Interspersed with VHS clips of the pair's intimate moments together, alongside a solid performance from the rapper, the video also features a cameo from Chicken Shop Date's Amelia Dimoldenberg, taking their blossoming bond stateside.
In just three years, Aitch has soared from underground rapper to chart-dominating, platinum-selling, BRIT Award-nominated household name. Standing at the vanguard of a fresh wave of talent from Manchester, Aitch weaves wit, humour, and confidence through each of his high-octane releases. Previously hopping on tracks with Stormzy, Ed Sheeran, AJ Tracey, Pa Salieu, and Headie One, and working with Avelino & Toddla T and Offset Jim, Aitch has racked up nearly 1 billion streams and over 5 million worldwide record sales.