Death Of Danny Kustow, Guitarist With Tom Robinson Band
Kustow's fiery guitar playing was a feature of TRB hits including '2-4-6-8 Motorway' and 'Don't Take No For An Answer'.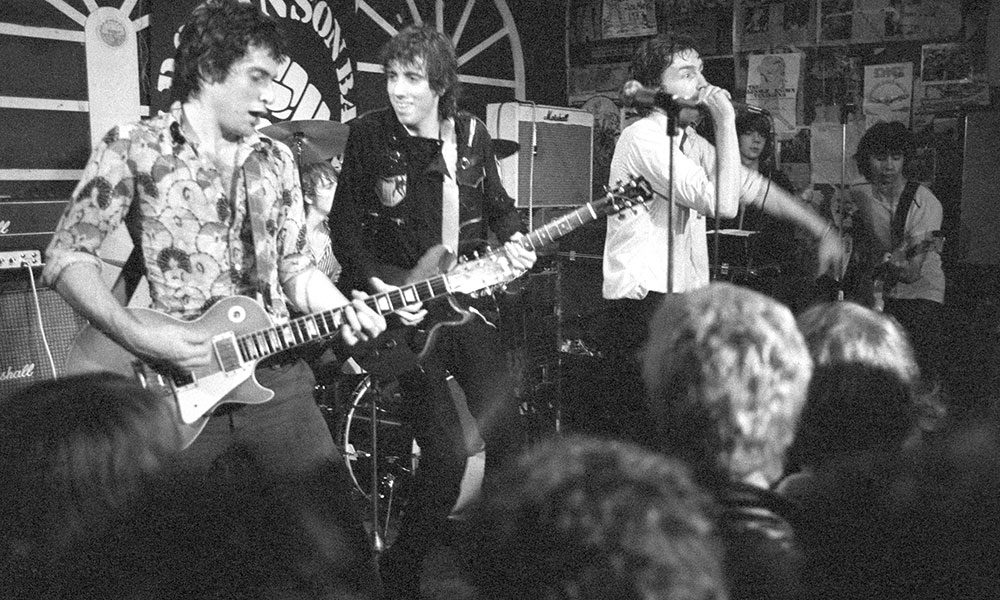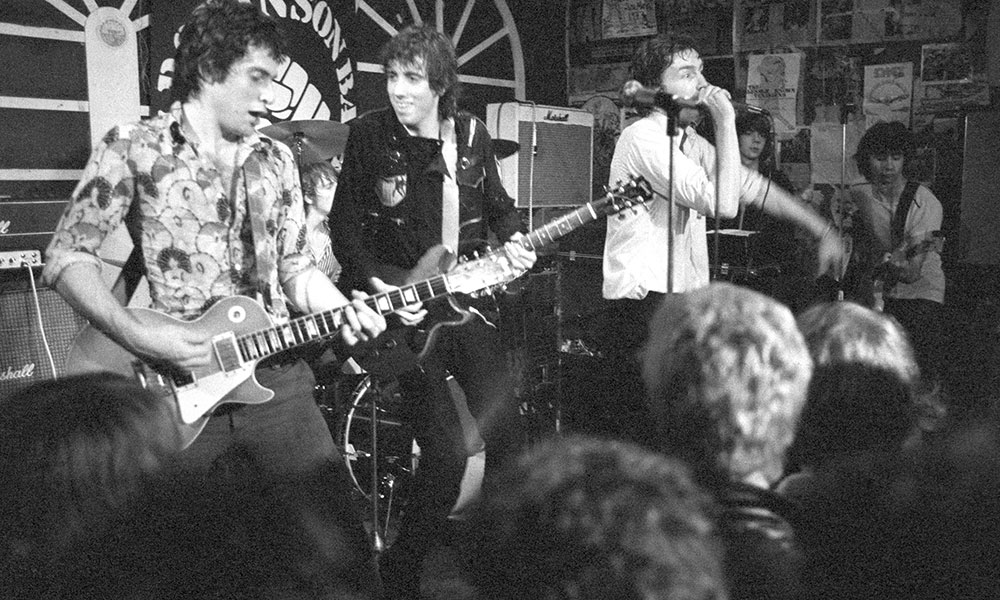 Much-acclaimed rock guitarist Danny Kustow, best known known for his dynamic performance style and work with the Tom Robinson Band, died on Monday, 11 March.
Robinson, now a successful broadcaster with BBC 6 Music, broke the news on air personally and also in a posting on his Facebook page.
Robinson's post read: "I'm devastated to have to tell you that my dear friend and former guitarist Danny Kustow died in the Critical Care ward at Bath Royal United Hospital on Monday. He'd been in a coma on life support all weekend with double pneumonia and a liver infection. But when my wife and I visited him on Sunday morning he seemed peaceful and pain-free thanks to the very best state of the art NHS care. Everyone hoped he had a chance of pulling through – but shortly after midnight on Sunday he went into a decline and quickly slipped away in the small hours of Monday morning.
"Danny was mentored by the blues legend and broadcaster Alexis Korner and joined the early Tom Robinson Band in December 1976. Danny's unique, fiery guitar playing was at the very heart of the TRB sound, and during the 70s and he played on every record of mine that ever troubled the Top 40."
Born in 1955, Danny Kustow was the son of a physician and he grew up in Willesden, North London. He met Tom Robinson at the therapeutic community established by George Lyward called Finchden Manor, where he began playing the guitar.
Kustow joined Robinson, along with keyboard player Mark Ambler and drummer Brian 'Dolphin' Taylor' in the TRB's classic line-up at the end of 1976.
The band hit the club scene right in the middle of London's punk explosion. Their live shows got favourable reviews, and soon A&R men were attending many of their gigs, leading to TRB signing with EMI Records. Robinson later described this period, saying "Within nine months we'd made the transition from signing on at Medina Road dole office to Top of the Pops, Radio One, EMI Records and the giddy heights of the front cover of the New Musical Express".
TRB made leaflets and fliers about their political views and sent them to everyone who attended their gigs. They gave away badges and made up T-shirts emblazoned with the band's logo and they appeared regularly at Rock Against Racism concerts. They were joined at these gigs by the likes of The Clash, Steel Pulse and X-Ray Spex.
Tom Robinson Band 2-4-6-8 Motorway
Signature hit '2-4-6-8 Motorway' was their first single, released in late 1977, which climbed into the top five of the UK singles charts and stayed there for over a month. It was followed almost immediately by their next record, a four-song EP called 'Rising Free', which was recorded live at London's Lyceum Theatre in November 1977. It contained the songs 'Don't Take No for an Answer', 'Martin', '(Sing if You're) Glad to Be Gay' and 'Right on Sister'. The EP reached No. 18 in the UK singles charts.
In early 1978, TRB recorded their debut album, Power in the Darkness. The UK version of the LP contained all new songs, but in the US (on the Harvest label), the '2-4-6-8 Motorway' single and Rising Free record were combined for a six-track bonus EP that made the album almost a double.
Power in the Darkness reached number 4 in the UK album charts and won the band a gold record, and TRB were voted "Best New Band" and "Best London Band" for the year 1977 by listeners at the Capital Radio Music Awards. Keyboardist Mark Ambler left the band after recording the first album. Session pianist Nick Plytas was drafted in as a temporary replacement, and played with TRB at a major Anti Nazi League rally in London's Victoria Park early that year.
Keyboardist Ian Parker joined as a permanent replacement for Ambler. TRB then went to Rockfield Studios in Wales to record their next album, TRB Two, produced by Todd Rundgren. Drummer Taylor was later replaced was Charlie Morgan who had played for Kate Bush,  but after the band  toured TRB Two, Danny Kustow decided to quit in 1979, bringing an end to the band.
After the TRB split, 1980s Kustow played with The Planets and also alongside Sex Pistols' Glen Matlock in The Spectres during the early 1980s. He subsequently worked as a guitar for hire, recording with Gen X on their final album, 1981's Kiss Me Deadly.
In the mid-1980s he worked with Tom Robinson again on songs such as 'War Baby', and also performed with the band Time UK with The Jam's Rick Buckler. In the late 1980s Kustow performed live with a temporarily reformed Tom Robinson Band, and played on its long-player release Winter of '89.
More recently, Kustow guested on '2-4-6-8 Motorway' at the 100 Club in October 2017 on Tom Robinson's Power in the Darkness Tour where the album was played in full. This was subsequently released on CD and LP.
This story is developing.
Format:
UK English