Death Of R&B Artist, Writer & "Philly Sound" Principal Bunny Sigler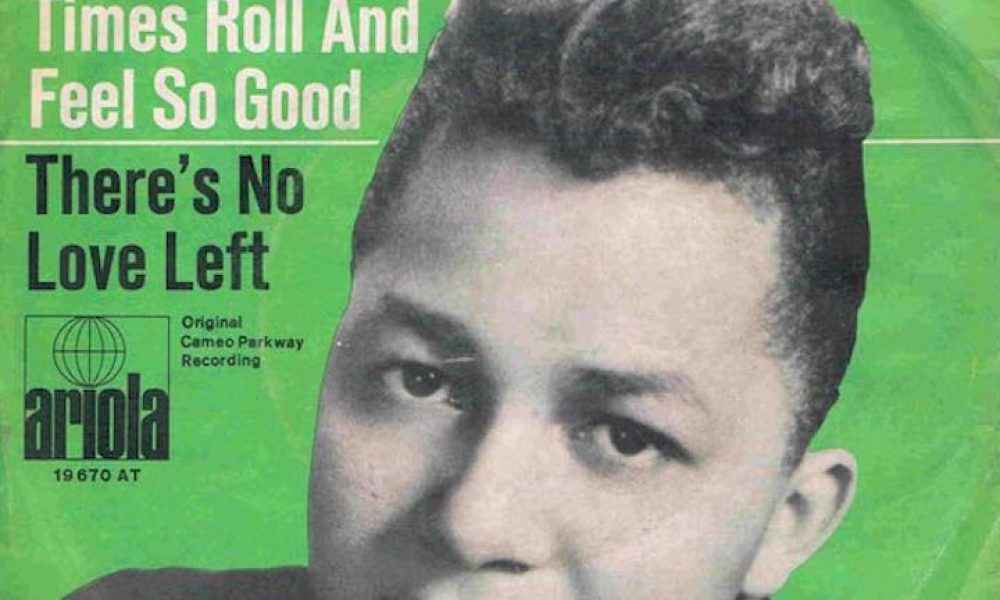 Bunny Sigler, the artist and songwriter who helped shape the famous Philadelphia Sound with Kenny Gamble and Leon Huff, died on Friday (6) at the age of 76, following a heart attack.
Sigler was widely loved in the R&B community, both for his own work and the songs he co-wrote for fellow soul artists such as the O'Jays, Patti LaBelle and Jackie Moore. His most successful crossover among his recordings was 1967's version of the much-recorded 'Let The Good Times Roll,' as a medley with 'Feel So Good,' produced by Huff for the Cameo-Parkway label. It not only reached No. 20 on Billboard's R&B chart but No. 22 on the Hot 100. Here's Bunny's charismatic performance of the hit, filmed as recently as 2013:
Bunny Sigler "Let The Good Times Roll"
Sigler's other soul hits in his own name included fiver other top 40 hits between 1973 and 1979, including 1978's No. 8 success 'Let Me Party With You (Party, Party, Party)'. The same year he hit No. 11 R&B with 'Only You,' a duet with Loleatta Holloway. As he continued to embrace the disco sound of the day, his last soul chart appearance as a solo artist was 1979's 'By The Way You Dance (I Knew It Was You).'
Born in Philadelpha in 1941, the mulit-instrumentalist first recorded as a teenager for the V-Tone label, he was recommended by Huff to Cameo-Parkway. After his singles success with them, he was much employed by Huff and Gamble at their new Philadelphia International label. Sigler co-wrote 'When The World's At Peace,' 'Who Am I' and 'Sunshine' for the O'Jays' landmark, gold-selling Back Stabbers album of 1972 and went on to write for many of the artists on the roster. In 1974, he reached the top 30 of the R&B album chart with his own That's How Long I'll Be Loving You.
Later, on the Gold Mind label, he had a top 20 soul album with Let Me Party With You and his ambition was perhaps best summed up by the title of the follow-up LP, I've Always Wanted To Sing…Not Just Write Songs. Sigler continued to write for such later "Philly Sound" artists as Shirley Jones of the Jones Girls, and appeared on the Roots' 2006 album Game Theory, singing on 'Long Time.'
He was releasing his own solo work all the way up to 2015's Bundino album, and still posting songs on his YouTube channel up to a few weeks before his death. Sigler's work was also extensively sampled by a wide range of artists, including the Notorious B.I.G, Justin Timberlake, Pusha T and Tyler, The Creator.
"Bunny was one of my favourite producers and writers," said Huff in a statement. "I was honoured early on to introduce Bunny to the Philadelphia music community, and to producer and songwriter legends John Madara and Dave White. I was privileged to write and produce his first and biggest hit, 'Let the Good Times Roll.' I truly loved Bunny Sigler and will truly miss him."
In his own statement, Gamble wrote: "I am truly and deeply saddened by the passing of my very dear friend Walter 'Bunny' Sigler. He was one of the most talented, creative, and great songwriters and music producers I have worked with.
"He contributed so many great songs to our [Philadelphia International Records] artist roster from the beginning. Bunny also was a great singer, and performed superbly on many of our hit songs as a background vocalist. More importantly, he was like family to us. And he was the best!"
Format:
UK English