Def Jam South Asia Rappers Add A Hip-Hop Twist To Olivia Rodrigo's 'Drivers License'
The remix features six of the label's signees, including SYA, Pradaa, Ben Utomo, Fateeha, DonWilson and SCYE.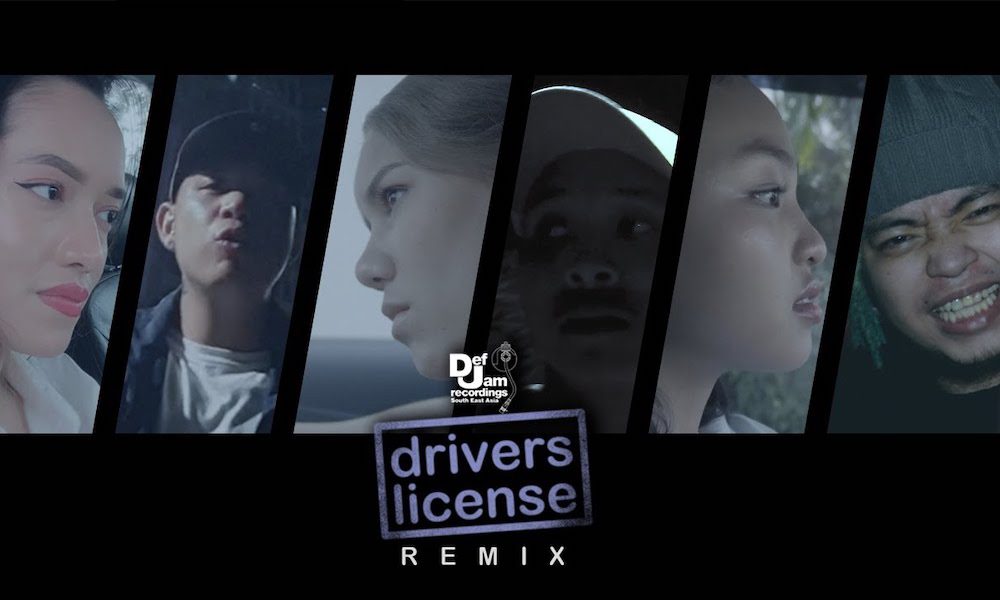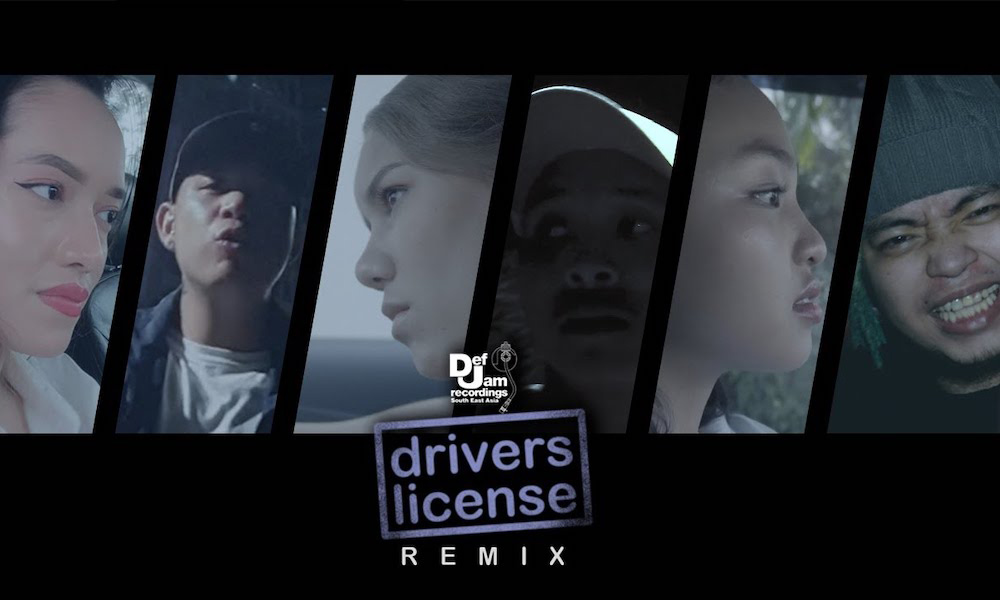 Six signees at Def Jam South Asia have teamed up for a hip-hop remix of Olivia Rodrigo's hit alternative pop single "Drivers License."
Produced by SonaOne, the track features rappers Fateeha, DonWilson, and SCYE from the Philippines; SYA from Malaysia; Pradaa from Thailand; and Ben Utomo from Indonesia.
The "Drivers License" remix is an amalgamation of the original track, covered by the featured artists, and their own freshly added verses. It also arrives with an original music video edited by Alex Goh.
drivers license Def Jam SEA Remix feat. SYA, Pradaa, Ben Utomo, Fateeha, DonWilson & SCYE
On the chorus, Fateeha and DonWilson add a creative take and perspective to the original lyrics, singing: "And I know we weren't perfect, but I've never felt this way for no one / And I don't understand why you can't face the fact that you and I are done / Guess you didn't mean what you wrote in that song about me / Now I let go our forever, as you drive alone past my street."
SCYE completes his verse completely in Filipino, while Ben Utomo crafts a blend of Indonesian and English. As SCYE and Pradaa have both noted, the "Drivers License" remix marked their first-ever Southeast Asian collaborations.
Each artist manages to capture the essence of Rodrigo's original narrative of heartbreak through a unique lens. They even retained the song's cinematic bridge in its original form with the singer's vocals.
Olivia Rodrigo - drivers license (Official Video)
Released in January, "Drivers License" quickly became the first runaway hit of 2021. The song spent 8 weeks at No. 1 on the Billboard Hot 100 and broke multiple chart records across platforms.
Rodrigo followed up her debut single with her latest release "Deja Vu." The song will appear alongside "Drivers License" on the singer's forthcoming debut album out May 21 via Geffen Records. While the project is currently untitled, Rodrigo has expressed excitement for its release and anticipation is high.