Watch The Video For Demi Lovato's New Single, 'I Love Me'
The new song is the singer's first official single in two years.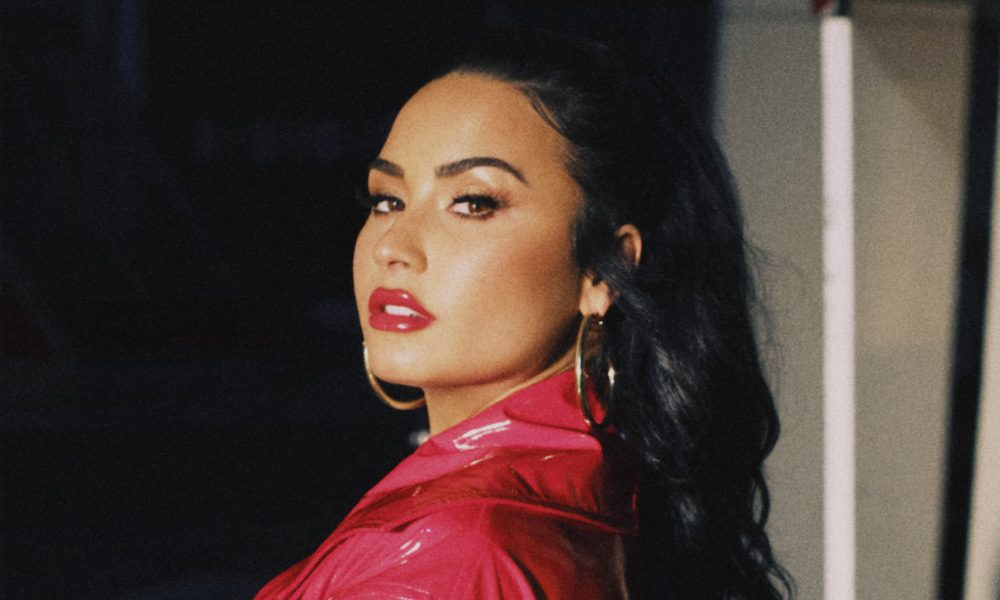 Demi Lovato has shared the video for her first official new single since 2018, 'I Love Me.' In the buoyant clip, the singer battles multiple versions of herself and also struts down a street contemplating the many insecurities that hold people down. Her confident stride and dancing showcases the resilience that's found in learning to love one's self. You can watch the 'I Love Me' video below.
"'Cause I'm a black belt when I'm beating up on myself/But I'm an expert at giving love to somebody else/I, me, myself and I, don't see eye to eye," she sings. "Oh, why do I compare myself to everyone/And I always got my finger on the self-destruct/I wonder when 'I love me' is enough?"
Lovato recently appeared on The Ellen DeGeneres Show to discuss the new single and her road to recovery. "We are good by ourselves," she said, referencing her self-care routines. "We don't need a partner, we don't need substances. We're good."
The empowering new song and video arrive after the songstress unveiled her emotional return to music, 'Anyone,' at the Grammy Awards. Both 'Anyone' and 'I Love Me' will likely be featured on Lovato's upcoming, as-of-yet unannounced album, her first full-length project since 2017's Tell Me You Love Me.
In an earlier interview with Apple Music's Zane Lowe, Lovato said she was "ready" for a comeback with 'Anyone'.
"At the time when I was recording ['Anyone'], I almost listened back and hear these lyrics as a cry for help," she revealed. "And you kind of listen back to it and you kind of think, how did nobody listen to this song and think, 'Let's help this girl.' You know what I'm saying? . . . I was singing this song and I didn't even realise that the lyrics were so heavy and emotional until after the fact."
'I Love Me' continues Lovato's new chapter of self-love and self-acceptance. The Grammy-nominated singer further elaborated on this topic when she sat down with interview on Ashley Graham's podcast, 'Pretty Big Deal.'
"I was in the studio and I was working with one of my favourite producers. We were writing and we were making this song, it was like an anthem about body positivity," Lovato told Graham. "When I go into the next chapter of my career, what do I want it to be? Because I've always done the sexy route. I've never really done the whole feeling comfortable with myself."
Listen to the Best of Demi Lovato on Apple Music and Spotify.
Format:
UK English