Designer Hugh Syme Tells The Story Behind Rush's 'Permanent Waves'
The Canadian rockers' landmark album, and its iconic cover, turn 40 this year.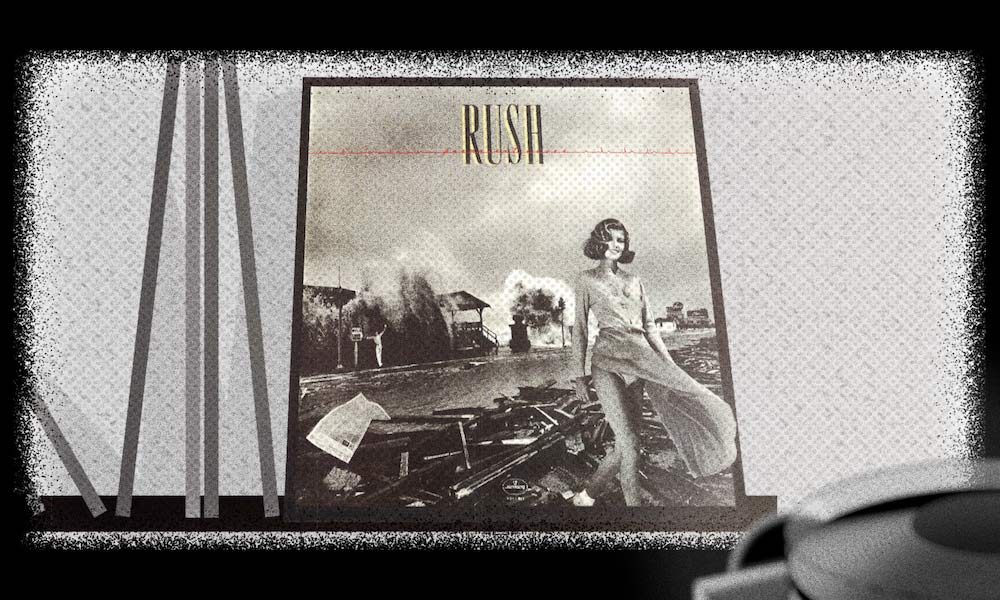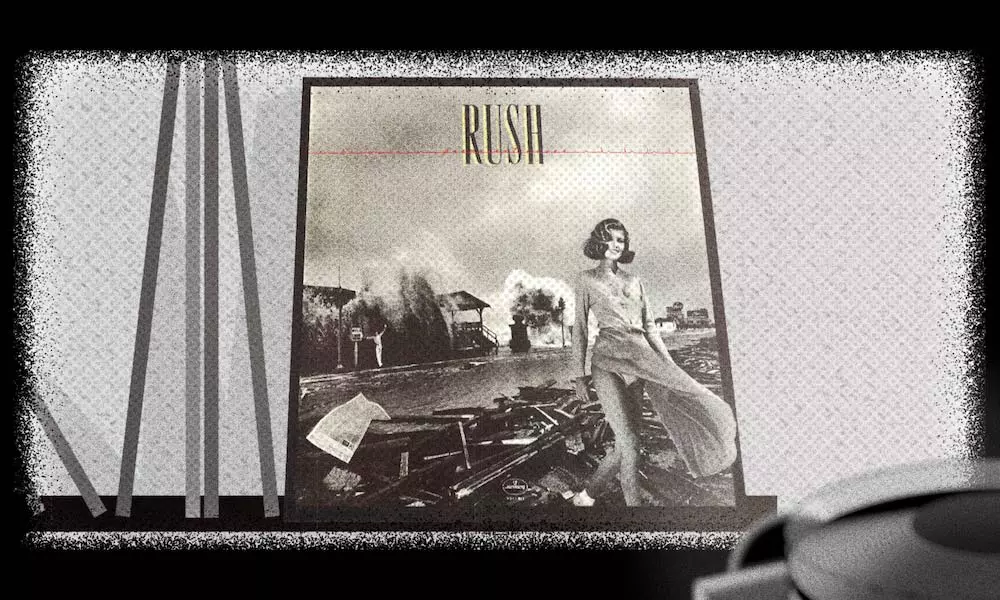 In a new video, the acclaimed graphic designer and longtime Rush collaborator, Hugh Syme, shares the entertaining backstory about the band's iconic Permanent Waves cover. The landmark album, which marked Rush's seventh studio release, turns 40 this year.
Rush - Behind The Cover: Permanent Waves
In Syme's narration for the Behind The Cover video, the Juno Award-winning illustrator, art director and designer, recalls that the band's late drummer and lyricist Neil Peart once joked that he was "serving a life sentence" with Rush. That's not far from the truth. The Canadian artist not only designed nearly all of Rush's album covers (beginning with 1975's Caress Of Steel) but also made occasional guest appearances as a keyboardist on the band's songs.
When it came time to ideate a cover for 1980's Permanent Waves, Syme shares that it was during an era with the band when he "was given a huge amount of freedom. The band was sort of in their early stages and was looking to me for the…eye candy."
Upon hearing the LP's title, Syme immediately thought of a line of 1950s hair products for women, which offered at-home perms. But he also thought about the many other meanings of the word "waves". "I knew immediately that I'd like to have sort of a Donna Reed character walking away from a tidal wave," he recalls. "Visual punning was in its early stages with the band".
For a backdrop, Syme used an archival photo by Flip Schulke, who captured the Galveston Seawall during Hurricane Carla in 1961. Canadian model Paula Turnbull was hired to be the 1950s housewife in the forefront (she would also appear on the cover of Rush's 1981 live LP, Exit…Stage Left). Syme added the detail of a Chicago Daily Tribune newspaper with an infamous faux headline. "Sometimes the permanent wave of politics isn't always what you expect it to be", he says.
For a final visual pun, Syme added a photo of himself, waving in the background. "It was all very analogue in those days", explains the artist, who describes how figures were cut from negatives and added, collage-style, to create the final design. Syme concludes that he feels like the Permanent Waves cover has "endured the test of time" and has taken on "more meaning for everybody, including me, as time progressed".
Released in February 1980, Permanent Waves ushered in a new era for Rush, marking their transition from the long and experimental progressive pieces of their early years to a more accessible and concise style. The album also included one of the group's most famous tracks, 'The Spirit Of Radio', which helped Permanent Waves become the group's first top-five US album, and a best-seller in the UK.
Last month, the legendary album was celebrated with a variety of 40th-anniversary editions, including a Super Deluxe Edition, featuring a trove of exclusive and unreleased material.
Permanent Waves (40th Anniversary Edition) is available now and can be bought here.
Format:
UK English