Dierks Bentley's Seven Peaks Music Festival Returns For A Third Time
This year, the event will be in a new scenic setting of San Luis Valley in Villa Grove, CO, across the Labor Day weekend, September 2-4.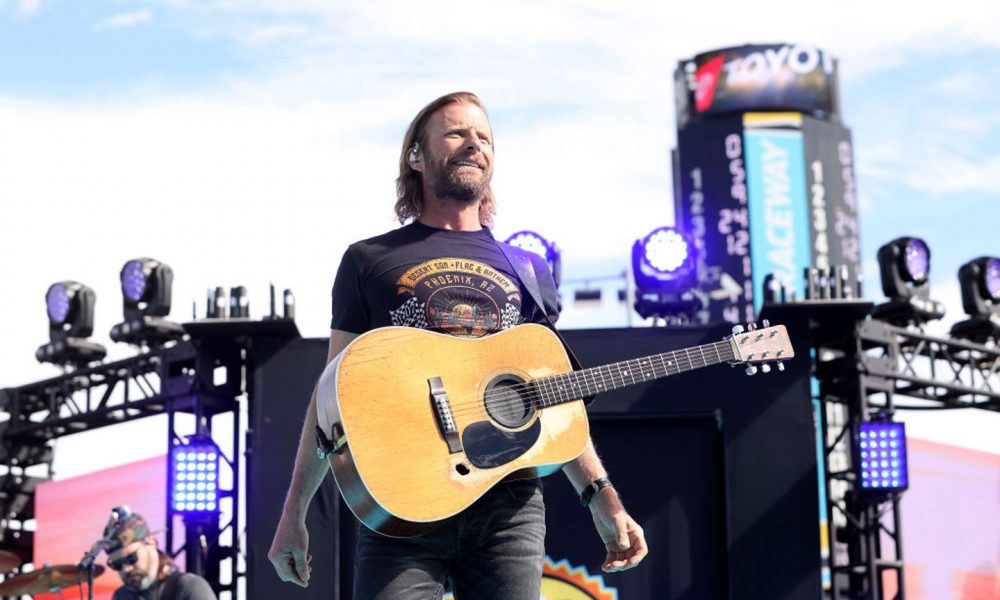 Multi-Platinum entertainer Dierks Bentley and Live Nation have announced that Seven Peaks Music Festival will officially take place for a third time, returning this year in a new scenic setting of San Luis Valley in Villa Grove, CO.
With fans previously traveling from 49 states and as far as Australia, Seven Peaks Music Festival will once again return on Labor Day Weekend, September 2-4. More information on the upcoming event including lineup and ticket details will be revealed on April 13.
"I can't overstate how much it means to be able to say that Seven Peaks is officially coming back," Bentley said in a statement. "We're excited to have found the perfect new location for the festival in Villa Grove. We love Colorado and it was important to us to find a home for this special event that encompasses all the magic of the beauty of the state. I can't wait to share what we have planned for this year's festival in the coming days."
Dierks Bentley continues to be a dominant voice for the genre with over 6.4 billion streams and 20 No. One hits as his new single "Beers On Me" with Breland and Hardy races up the radio charts.
Reaching a new creative high while "making music designed to challenge"(New York Times), Bentley co-wrote 10 of 13 tracks on his latest full-length release The Mountain, which earned him the highest debut sales of his career and became his seventh chart-topping release.
Last year, Bentley surprised fans with his Live From Telluride collection that was touted as "a gift that Country music fans didn't know they needed"(The Tennesseean). Bentley celebrates his 16th year anniversary as a member of the Grand Ole Opry and will be inducted into theMusic City Walk of Fame next month. He also has created professional endeavors outside of the music with his Flag & Anthem lifestyle collection Desert Son, along with his "Dierks Bentley's Whiskey Row" franchise hosting four locations.
Listen to the best of Dierks Bentley on Apple Music and Spotify.