Dierks Bentley Drops New Song 'Beers On Me' Featuring Breland And Hardy
Bentley will be hitting the road this August.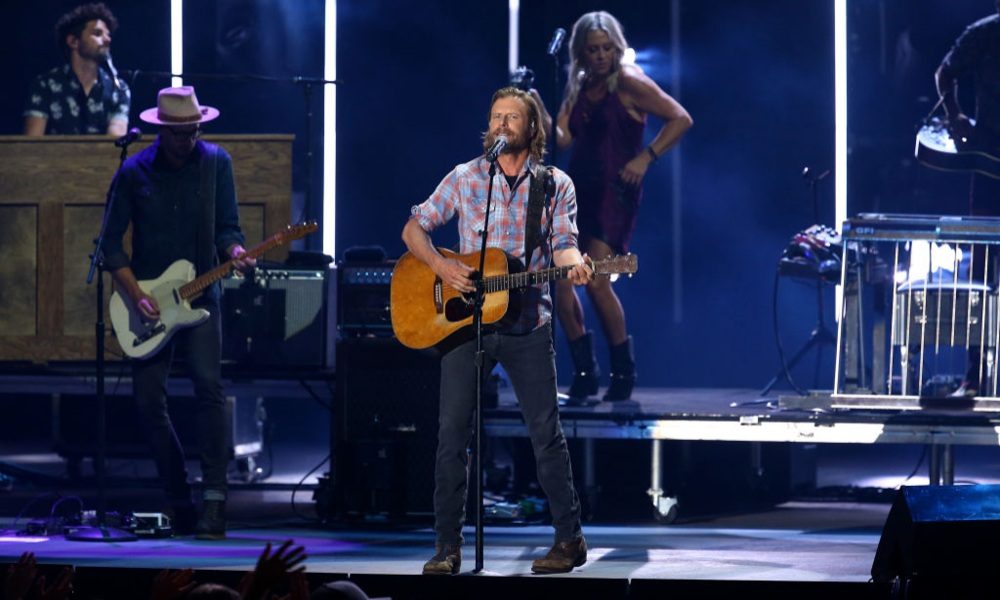 Dierks Bentley has recruited singers Hardy and Breland for a laid-back ode to blowing off steam. Bentley's latest, titled "Beers on Me," follows Bentley's 20th country radio No.1 "Gone" and is his second new release after 2018's full-length The Mountain.
Bentley and Hardy began working on the song while on a writers' retreat in Colorado, then Breland contributed his portion later. "My card's on the bar/You've got nowhere to be/If you don't come through/Buddy, that's on you/'Cause the beer's on me," they harmonize in the chorus. There's also a live performance video of the trio, filmed at Bentley's Whiskey Row bar in Nashville.
Dierks Bentley feat. BRELAND, HARDY - Beers On Me (Official Live Performance)
"The song beers on me talks about, 'Hey, you've had a hard time, you're having a rough week, come on down to the bar, [the] beers are on me,'" Bentley told Rolling Stone during tour rehearsals in May. "It's not rocket science. It's something you'd tell a buddy."
"Beers on Me" also inspired the name of Bentley's fall 2021 tour, which features guests Riley Green and Parker McCollum. The trek kicks off August 13th at Salt Lake City's USANA Amphitheater and runs through October 22nd. Bentley also recently released a surprise EP documenting his one-of-a-kind performance at the 2021 Telluride Bluegrass Festival.
Back in May, Dierks Bentley performed a five-date run of consecutive club nights for his High Times And Hangovers tour. The Capitol Nashville star was accompanied at the shows by special guests Cody Canada & The Departed.
The dates began on May 11 in South Carolina, and featured stops in North Carolina and Florida before closing the shows on May 15 in Knoxville, Tennessee. All of fifteen years ago, Bentley headlined a "dive bar" tour of the same name, for which Cody Canada & his band of the time, Cross Canadian Ragweed, were the support. Cody Canada & The Departed's most recent single "Shut Up and Sing," featuring Todd Snider and Kaitlin Butts, is out now on Underground Sound.