Drake Drops Music Video For 'Falling Back'
The video was directed by Director X and features a Tristan Thompson cameo.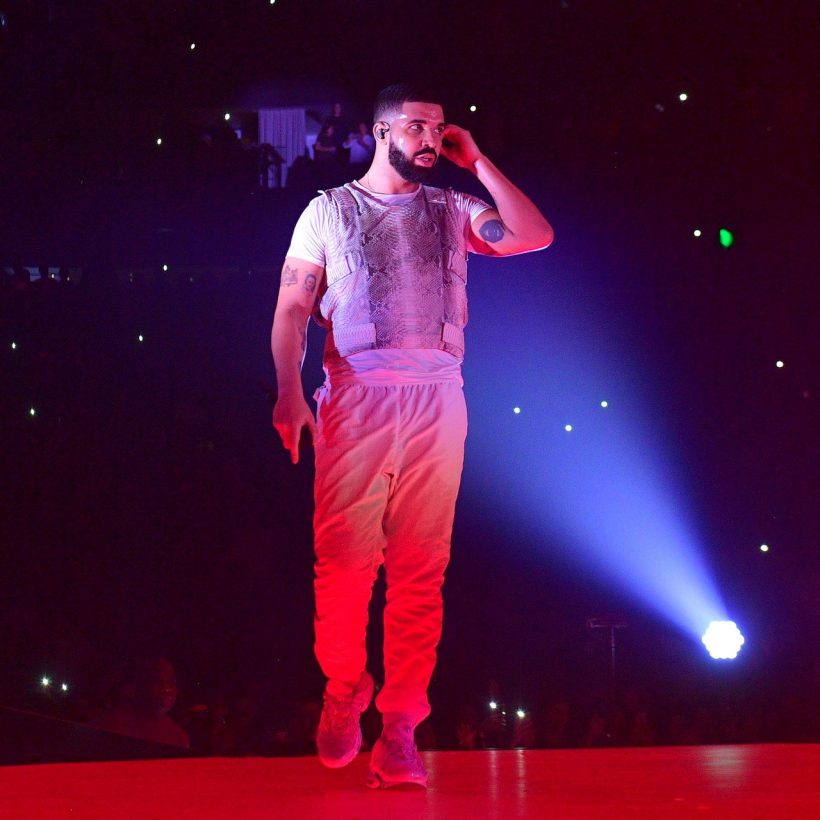 Last night, Drake dropped his new album, Honestly, Nevermind. Today, he has released a music video for album track "Falling Back," which is the project's first song after the brief intro.
In the video, directed by Director X and featuring a Tristan Thompson cameo, Drake marries 23 women. The video includes a "Free YSL" message, supporting the YSL artists currently being held in prison. The short film runs almost 10 minutes in length.
Notably, the new album only features one guest, 21 Savage, on album closer "Jimmy Cooks." Drake recruited his go-to collaborators Noah "40" Shebib, Oliver El-Khatib, and engineer Noel Cadastre as executive producers. Additionally, Drizzy has teamed up with South African house producer Black Coffee, who also serves as an EP. The electronic star followed up a huge 2021, in which he won a GRAMMY for his album Subconsciously, by working with one of the biggest rappers on the planet.
The album features songs titled "Currents," "Overdrive," and "Tie That Binds," the latter of which finds Drake crooning about a lover, enchanted by the way she looks at him. On the track, he raps, "Kill me slowly with those piercing eyes/ Don't break my fall." Later, he adds, "Baby, I'll take you to my family, change your name." The song's club-feel permeates throughout the album, which finds Drake diving further into dance music than ever before.
Fans began piecing together that the album would be inspired by club music when renowned DJ and producer Carnage, who worked on six songs of the album described it as, "the greatest dance album of all time" under the album's announcement post. The inclusion of other electronic music producers from around the world like Ry X, &Me, and Rampa prove that dance music is the focus here.
Honestly, Nevermind is the follow-up to Drake's smash 2021 release Certified Lover Boy, which was released on September 3.