Guns N' Roses' Duff McKagan Announces US, European Tour Dates
On both sets of dates, McKagan will be backed by producer/multi-instrumentalist Shooter Jennings and his band.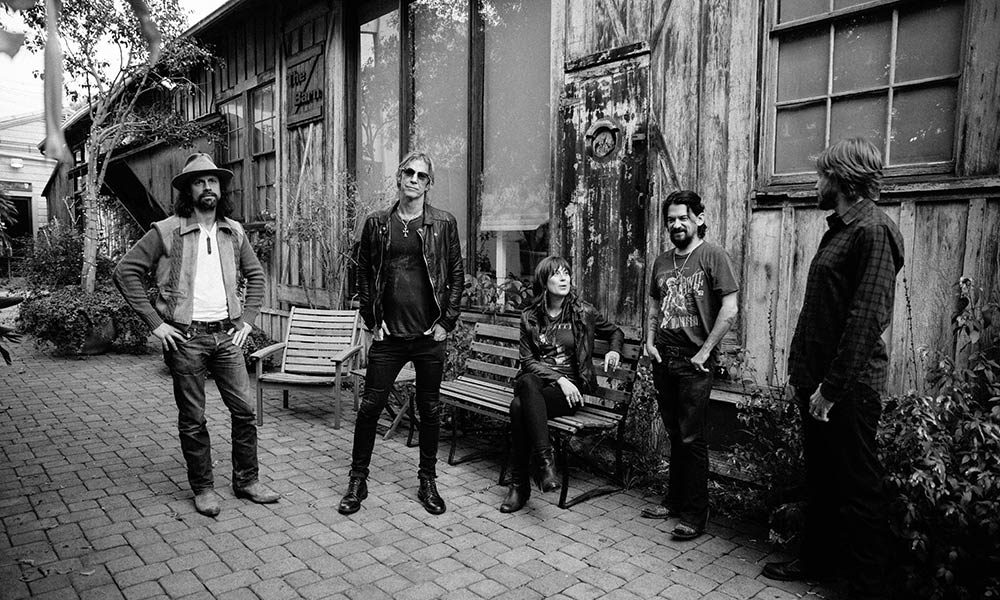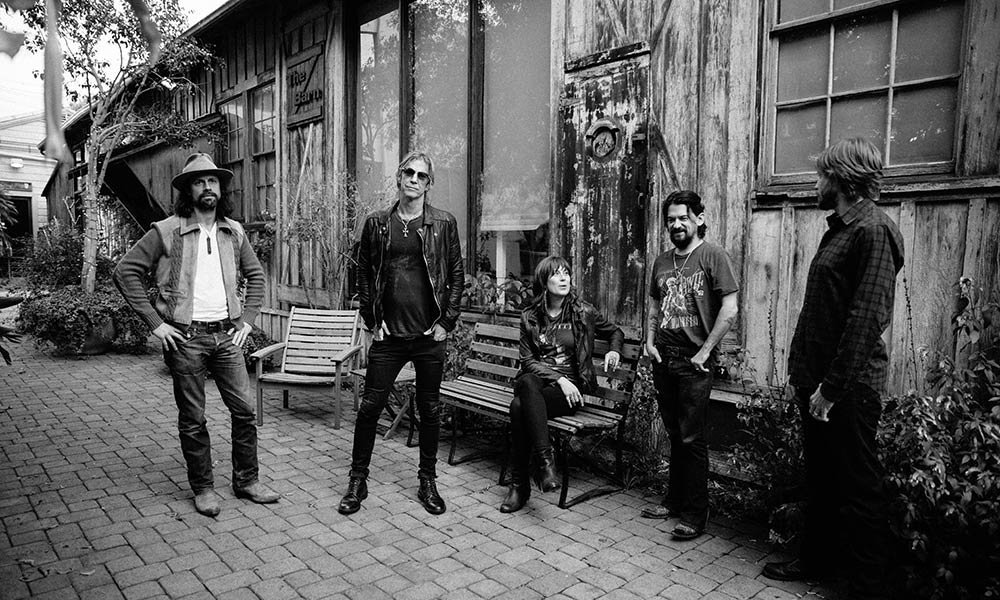 Guns N' Roses star Duff McKagan has announced tours of the US and Europe in support his new solo album Tenderness. He'll be backed by Shooter Jennings and his band and his North American tour begins on 30 May at TLA in Philadelphia, after which he heads to Europe for dates beginning on the 22 August in Poland.  See below for a full list of dates.
"People are going to herald this as one of the best albums of the year." That's what SiriusXM radio host Larry Flick said about Tenderness. "This is Americana-Duff McKagan," says Flick. "It's not what you expect."
Produced by (and featuring) recent Grammy winner Shooter Jennings, Tenderness (UME) is released on 31 May. McKagan is giving fans another sneak peek at the much-anticipated record with the release of its closing track, 'Don't Look Behind You', which you can check out below.
"'Don't Look Behind You' was truly inspired by a sense of peace that washed over me after a few months of turning off the TV and social media," says McKagan. "It was also inspired by the sense of real community I felt while traveling and talking to people around the world on tour during this somewhat tenuous time. This period of sturm und drang will indeed pass. The song seemed to be the final summation that rang loudly from the topics on Tenderness."
"The recording sessions for this album also saw us re-assemble, for the first time since the Use Your Illusion recordings, The Suicide Horn Section, featuring my brother Matt McKagan on trombone, the great Chuck Findlay on trumpet, and the impossible Brian Scanlon on sax," he adds.
"On the very last day of recording, they came down to the studio and laid down the amazing horn lines for 'Don't Look Behind You.' I'll never forget the culmination of Matt and The Suicide Horns mixed with the Waters singing group sending this song and album out, as Shooter and I just watched it all with goosebumps."
Tenderness sees McKagan reflecting on his experiences traveling the globe over two and a half years on Guns N' Roses'  'Not In This Lifetime' tour.  Encountering heartbreak, anger, fear, confusion and divide on his travels during this tumultuous time in our world history, McKagan channelled a collective hurt into songs of monolithic power.
"We're becoming divided at a time when we need each other most," says McKagan. "When huge industries get replaced because of modernization, it's time to retrain and bolster up those who get swept aside. Homelessness and drug addiction are avoidable in this country if we come together and get private and public cogs turning together in a positive direction. We can at least try to tackle mental illness while we're at it. But alas, we stump and lie, point fingers and divide. We're way better than this."
With that in mind, McKagan has created a campaign that puts the album's themes into action and he's inviting fans to join him in an effort to give support to organizations doing great work. Those include Seattle's Union Gospel Mission, 320 Changes Direction, and To Write Love on Her Arms, among others.
European headline dates go on sale at 9am GMT Friday 26 April 2019.
Duff Mckagan Feat. Shooter Jennings plays the following tour dates in 2019:
NORTH AMERICA:
Thursday 30 May: TLA, Philadelphia, PA USA
Friday 31 May: City Winery, Washington, DC USA
Saturday 1 June: City Winery, Boston, MA USA
Monday 3 June: Irving Plaza, New York, NY
Thursday 6 June 2019 : Thalia Hall, Chicago, IL USA
Saturday 8 June 2019: Cannery Ballroom, Nashville, TN USA
Monday 10 June 2019: Historic Scoot Inn, Austin, TX USA
Thursday 13 June 2019: El Rey, Los Angeles, CA USA
Friday 14 June 2019: Great American Music Hall, San Francisco, CA USA
Saturday 15 June 2019: Aladdin Theater, Portland, OR USA
Sunday 16 June 2019: Showbox Presents, Seattle, WA USA.
EUROPE:
Thursday 22 August: Stodola, Warsaw POLAND
Friday 23 August: Astra, Berlin GERMANY
Saturday 24 August: Blue Moon Festival, Amsterdam HOLLAND
Monday 26 August: Gloria, Cologne GERMANY
Tuesday 27 August: Alte Feurwache, Mannheim GERMANY
Thursday 29 August: Islington Assembly Hall, London UK
Saturday 31 August: Electric Picnic Festival, Dublin EIRE
Sunday 1 September 2019: Academy, Manchester UK
Tuesday 3 September: Le Trabendo, Paris FRANCE
Wednesday 4 September: Ancienne Belgique, Brussels BELGIUM
Friday 6 September: Dynamo, Zurich SWITZERLAND
Sunday 8 September: Santeria Club, Milan ITALY.
Format:
UK English