Listen To EARTHGANG's New Single, 'American Horror Story'
'Ghetto Gods' is out January 28.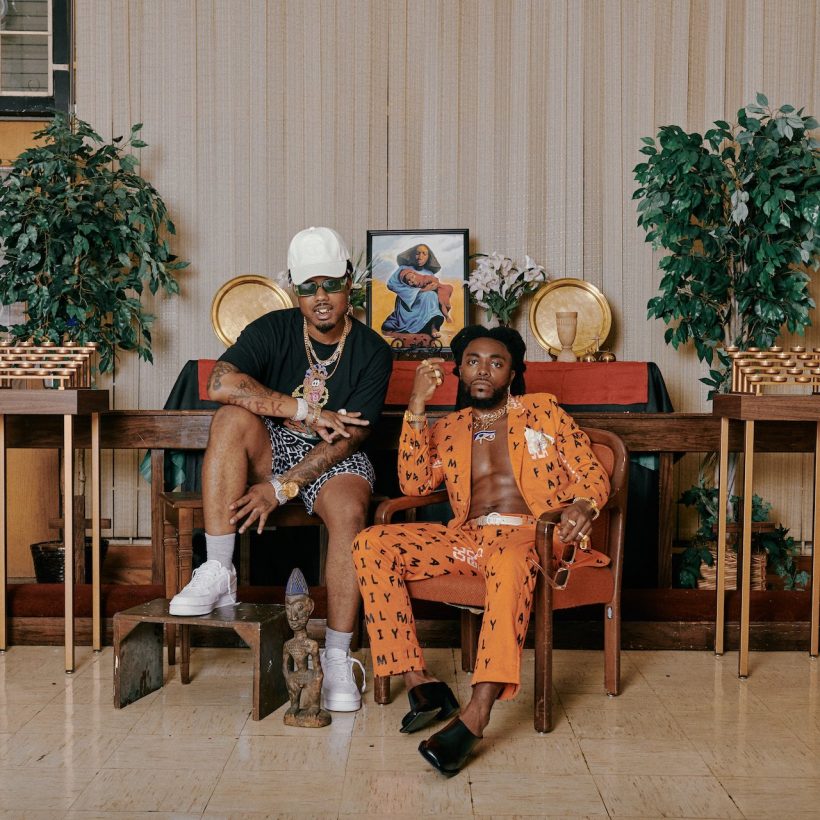 Atlanta duo EARTHGANG have released a brand new track, "American Horror Story." The somber yet powerful song is the first taste from the pair's upcoming sophomore album, Ghetto Gods (out January 28, 2022).
On the track, Olu (Johnny Venus) kicks off the first verse, rapping, "Once upon a time across the far and wide/ Blue abyss, the first people known to Earth thrived/ Then one day a ship docked with evil intentions/ That would change the course of the world and shape our lives." It's a powerful reflection on being Black in America, filled with truth that many artists would be uncomfortable confronting.
EARTHGANG - American Horror Story (Official Audio)
Last month, the duo released a new trailer on Instagram narrated by fellow ATL-ien and rap legend 2 Chainz and directed by Fred Saint Foster (Future, Freebandz, Cease and Desist). In the video, Olu and WowGr8 give a taste of what fans can expect visually and sonically (through a quick tease of an upcoming single), painting a new kind of landscape for their music. GHETTO GODS is the follow-up to the pair's critically acclaimed debut album, Mirrorland (2019).
The trailer came on the heels of all new show dates that EARTHGANG announced as part of their upcoming European tour, "The Biodeghettable: Euro Trippin." The tour further supports EARTHGANG's mission of being environmentally friendly even while on the road including initiatives like reusables backstage passes to cut down on waste, reusable mugs and water bottles for all crew with water refilling stations backstage, reusable and compostable catering products, hotel toiletry donations to local shelters as well as an end-of-tour greening and cause impact report and more.
Back in May, EARTHGANG recruited Coi Leray for a remix of "Options," their hit single featuring Wale. The song came just as the duo began hinting at GHETTO GODS.
"Options" follows EARTHGANG's run of new tracks in preparation for their sophomore album. Among them was "Aretha," which was released on May 27 and produced by Olu along with Yudu Gray, sampling the soul great. The song came with a trippy visual of the two rapping in the studio and other locations. EARTHGANG also recently released a remix to Drake and Rick Ross' "Lemon Pepper Freestyle."