2 Chainz Announces 'T.R.U. Realigion Ten Year Anniversary Tour'
The tour kicks off November 23 in Chicago, Illinois.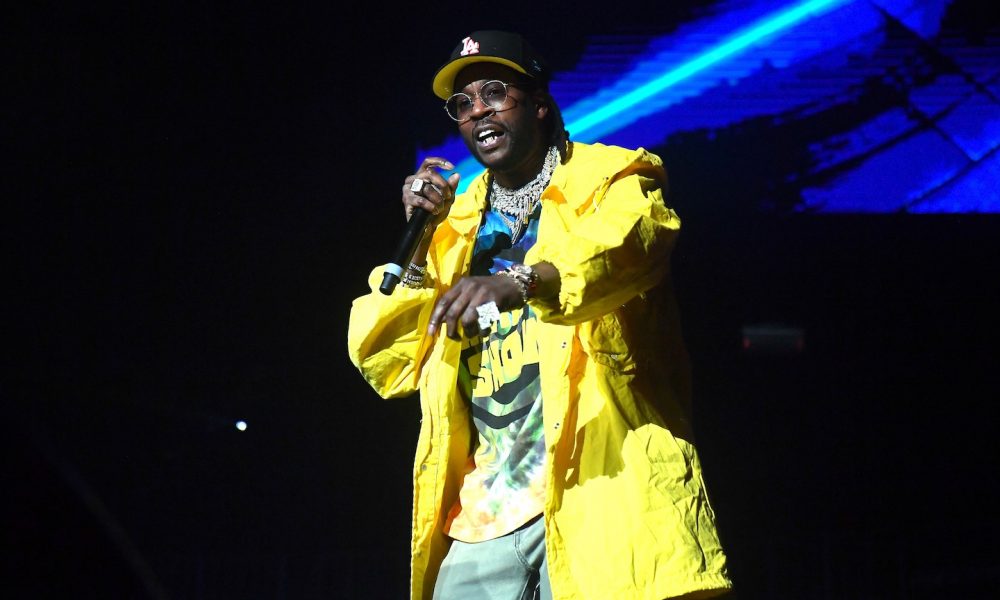 2 Chainz has announced the T.R.U. Realigion Ten Year Anniversary tour, celebrating his T.R.U Realigion Mixtape with DJ Drama.
2 Chainz took to Instagram to make the announcement, saying, "10 years ago me n @djdrama did a classic mixtape. Fast fwd 10 years later let's take this show on the road for my day 1 fans Spotify Presale out now tickets Go on sale this Friday."
The tour is sponsored by True Religion and will feature stops in Chicago, Myrtle Beach, Charlotte, Atlanta, and Silver Spring, Maryland.
Earlier this year, 2 Chainz performed in NPR Music's special four-week Tiny Desk series to celebrate Black History Month. The home concert series, which also included a line-up of established and emerging artists, featured home concerts and playlists by Black artists spanning different genres and generations each week. The celebration highlighted "the beautiful cornucopia of Black music and our special way of presenting it."
"There are a lot of people who have been moving the needle forward for Black people. And they have been for some time," 2 Chainz said in a statement.
2 Chainz spent the performance practicing gratitude for the Black leaders that have inspired him. 2 Chainz conveyed a moment of sobering euphoria, a drastic shift from the first 17 minutes of the Grammy winner's flashy Tiny Desk.
The concert found the musician lounging in his own, high-end nail studio Pamper, receiving a champagne pedicure as he cited Martin Luther King Jr., Tyler Perry, and Puffy as trailblazers who inspired him and the world in a heartfelt sermon.
During the set, the rapper periodically shouted out his sixth and latest studio album, So Help Me God!, as well as performing well-known tracks "Good Drank" and "Grey Area."
Since he arrived on the scene as one-half of the Atlanta-based Playaz Circle, 2 Chainz has dominated the charts in both solo ventures and guest verses with the likes of  Nicki Minaj and Kanye West.
Listen to the best of 2 Chainz on Apple Music and Spotify.