Watch Rick Ross' 'Tiny Desk From Home' Performance
The rapper ran through a number of hits and fan favorites including 'Super High' and 'Tears of Joy.'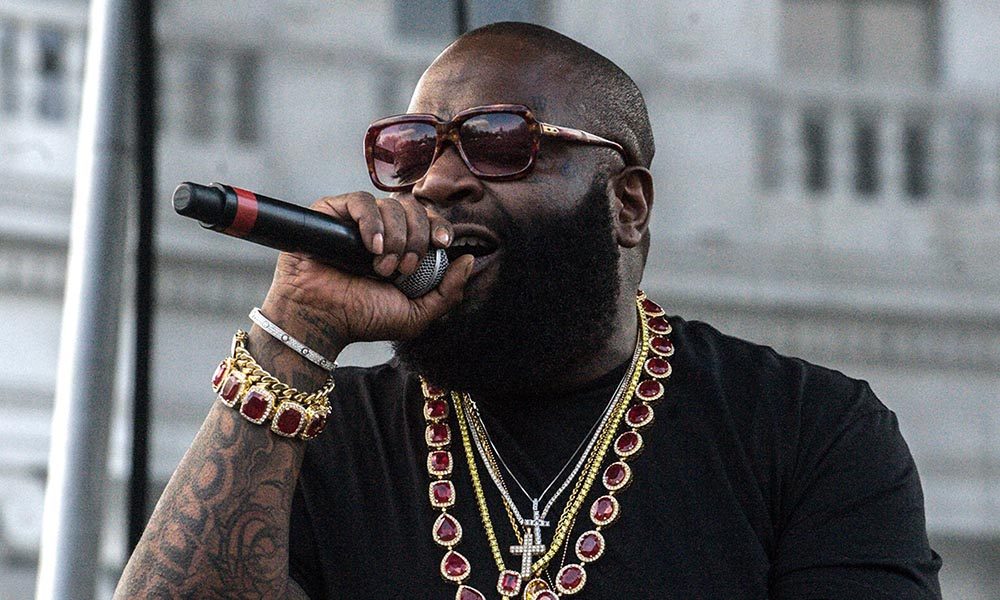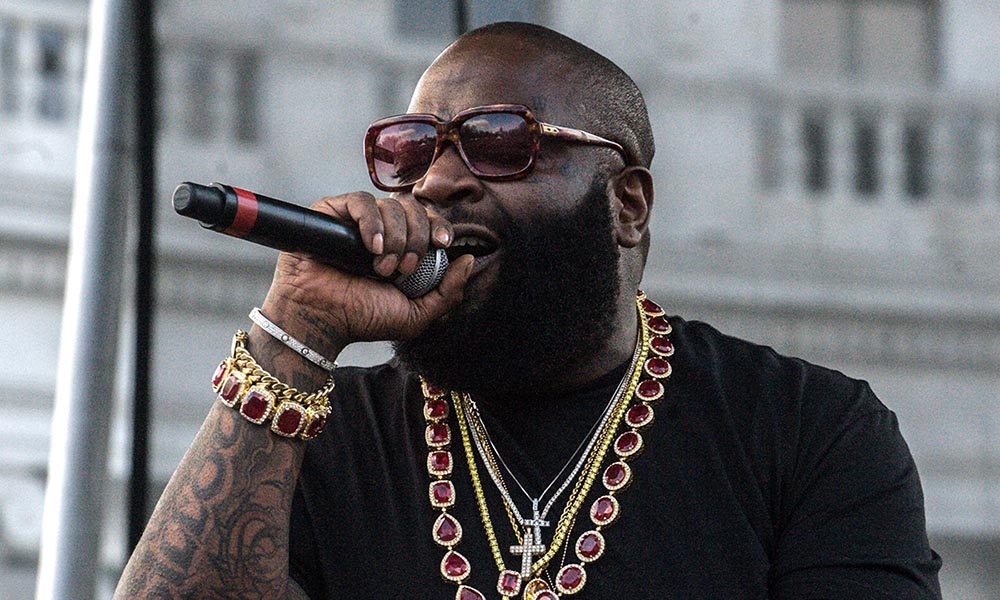 Rick Ross has joined the roster of artists to perform their NPR Tiny Desk concert from a remote location in the now at-home series. The Mississippi-born rapper opted to perform a number of his hits and fan favorites in Miami artist Rich B Caliente's gallery space for his second time presenting his music live alongside a band.
Rick Ross' setlist featured six songs, including: "Super High," "B.M.F. (Blowing Money Fast)," "Aston Martin Music," "I'm Not A Star," "F_ckwithmeyouknowigotit" and "Tears of Joy."
"B.M.F. (Blowing Money Fast)" stands out in his discography as the first track where he exclaimed his identifying lyric: "I think I'm Big Meech – Larry Hoover." The bulk of the songs performed, all but "F_ckwithmeyouknowigotit," appear on Rick Ross' 2010 revered album Teflon Don.
Rick Ross: Tiny Desk (Home) Concert
His band was comprised of DJ Sam Sneak, who also provided vocals, bassist Thaddeaus Tribbett, keyboard player Monty Reynolds, vocalists Elijah Blake and Troy Tyler, and drummer Rashid Williams.
Performing his Tiny Desk concert in Miami was an important element for Rick Ross, who considers the vibrant city a location where he cemented himself as an artist and built his rap career.
During his set, he said: "So many inspired the Boss. I could look at any brother on the street and get some inspiration from them, regardless of how many followers you got on social media, regardless of what you're riding in. I could learn something from you. I ain't scared to. Let's make sure we keep building."
The performance is featured as part of NPR's Black History Month celebrations where they highlight Black artists across genres and generations.
"I want to thank NPR for bringing the Boss out," Rick Ross said during his 20-minute set. "My homies, we going to grind together since we're going to shine together."
Listen to the best of Rick Ross on Apple Music and Spotify.