2 Chainz Drops New Album 'So Help Me God' And 'Can't Go For That' Video
The Georgia rapper pays homage to the Hall & Oates 1980s hit in new music video.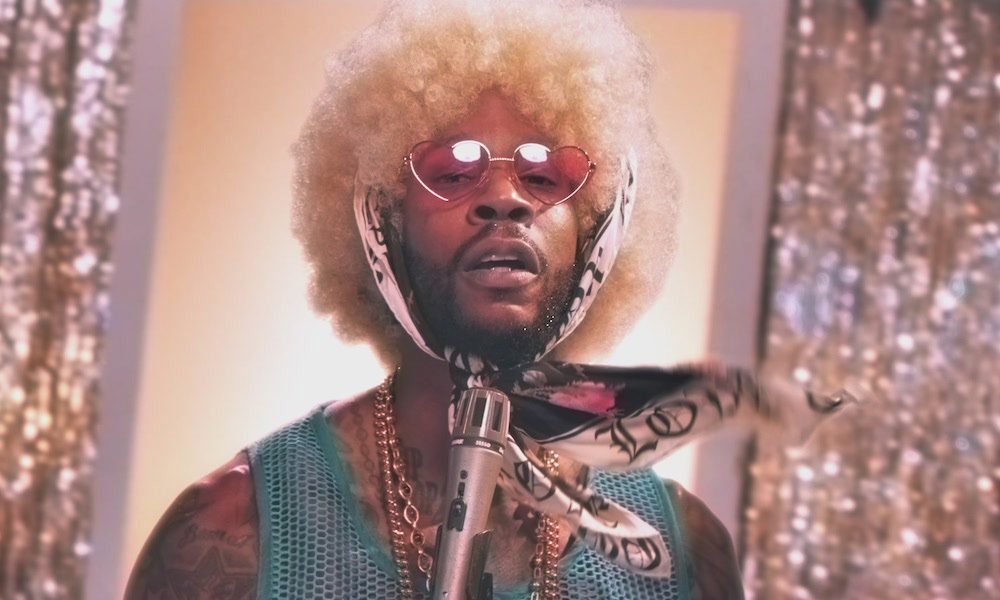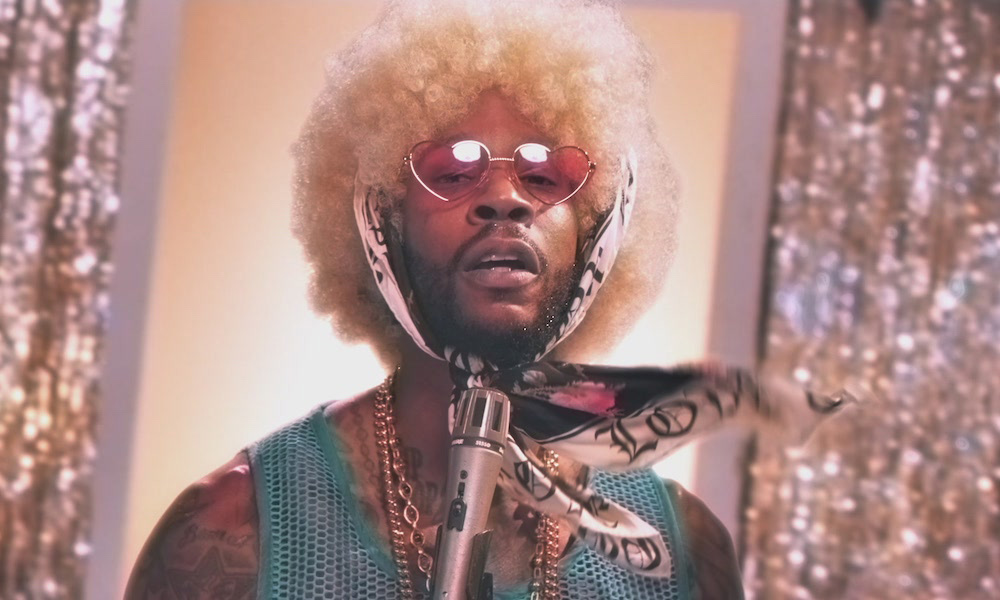 So Help Me God, the sixth studio album from Grammy Award-nominated rapper 2 Chainz, has finally arrived. The album, released today via Def Jam, features the singles "Quarantine Thick" featuring Mulatto and "Money Maker" featuring Lil Wayne.
So Help Me God is the highly anticipated follow up to 2019's Rap Or Go To The League. Its release comes alongside a music video for the Hall & Oates-sampling, "Can't Go For That," featuring Ty Dolla $ign and comedian Lil Duval. 2 Chainz will be performing the track on NBC's The Tonight Show starring Jimmy Fallon tonight in celebration of the album's release.
2 Chainz - Can't Go For That ft. Ty Dolla $ign, Lil Duval
The "Can't Go For That" video, directed by Howard Ross and Sam Green, is a glorious 70s throwback. Like "Quarantine Thick," the video opens with a skit, this particular one starring 2 Chainz and Lil Duval. The rest of the visual is spent with the rapper putting on a Soul Train-ready performance on The Biggest Toni Show, a nod to album track "Toni" and the trailer for Rap Or Go To The League.
So Help Me God features additional collaborations with NBA Youngboy on "Save Me," Kanye West and Brent Faiyaz on "Feel A Way," Kevin Gates on "Ziploc," Lil Uzi Vert and Chief Keef on "Free Lighter," and Rick Ross and Skooly on "YRB."
Pandemic or note, 2 Chainz had a busy 2020, collaborating with Future on "Dead Man Walking," going head-to-head with Rick Ross on their Verzuz battle over the summer, and teamed up with a slew of artists over the year including Run the Jewels on "Out of Sight," and Kanye West on "Nah Nah Nah," also featuring DaBaby.
So Help Me God can be bought here, view the tracklist below.
1. "Lambo Wrist"
2. "Grey Area"
3. "Save Me" featuring NBA Youngboy
4. "Money Maker" featuring Lil Wayne
5. "Can't Go For That" featuring Ty Dolla $ign and Lil Duval
6. "Feel A Way" featuring Kanye West and Brent Faiyaz
7. "Quarantine Thick" featuring Mulatto
8. "Ziploc" featuring Kevin Gates
9. "Free Lighter" featuring Lil Uzi Vert and Chief Keef
10. "Toni"
11. "Southside Hov"
12. "Vampire"
13. "YRB" featuring Rick Ross and Skooly
14. "Wait For You To Die"
15. "55 Times"