2 Chainz And Mulatto Throw A Quarantine Slumber Party In 'Quarantine Thick'
The track comes from the rapper's sixth studio album 'So Help Me God' out November 13.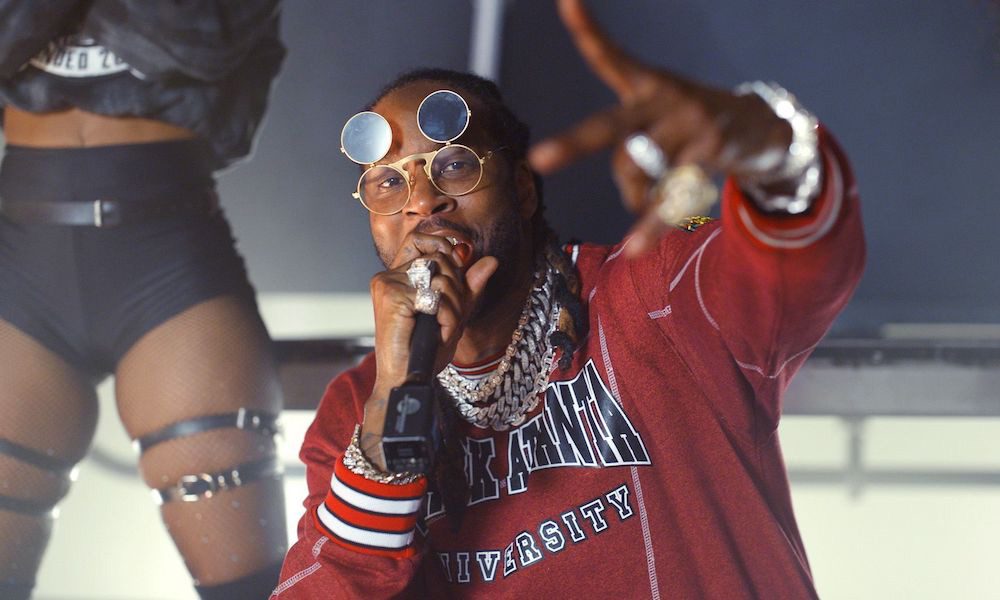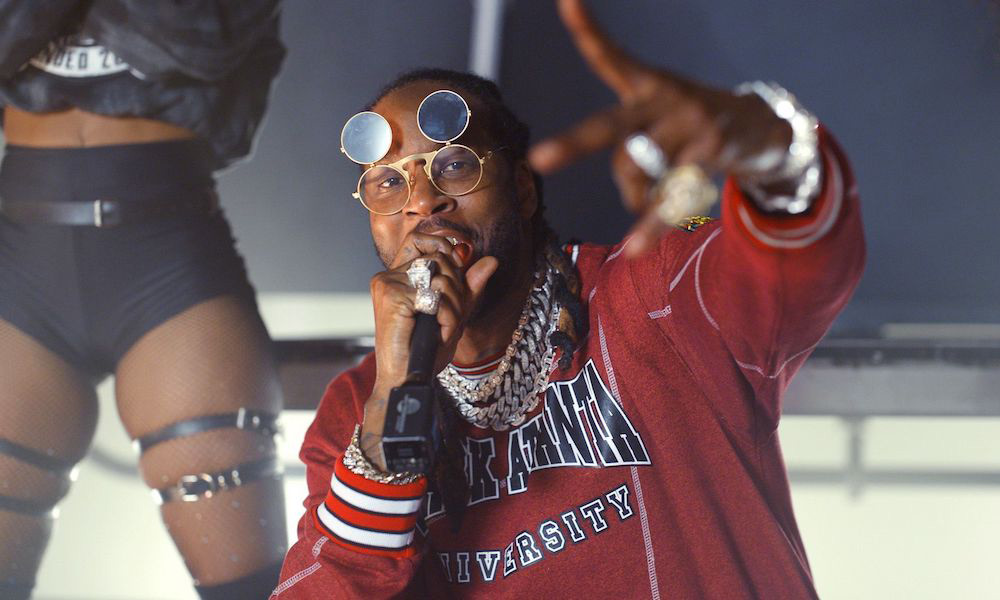 2 Chainz has released the music video for his latest single "Quarantine Thick" featuring Atlanta-based rapper Mulatto. The track will appear on the Grammy Award-winning rapper's sixth studio album So Help Me God out November 13 via Def Jam Recordings.
Directed by Bryan Barber, the visual for "Quarantine Thick" opens with a pizza delivery skit and quickly develops into a mansion slumber party. Over a beat crafted by producer Yung Lan, 2 Chainz shouts out life in quarantine, his hometown, and the luxury of yachts and Rolex watches. Mulatto delivers her signature straight-cut flow on her verse with confidence laced throughout each line.
"Quarantine Thick" follows up the bouncy, Lil Wayne-assisted single "Money Maker" released by 2 Chainz back in August.
So Help Me God is the highly anticipated follow up to 2019's Rap Or Go To The League, which spawned the hits "Rule The World" with Ariana Grande and "Bigger Than You" with Drake and Quavo. Together, both tracks garnered over 84 million combined YouTube views to date. The album debuted at No. 4 on the Billboard 200 albums chart as the rapper's fifth Top 10 album.
"Being true to who I am, and aligned with who I am, me being organic with working with artists, producers, and things of that nature, that has worked for me my whole entire life," 2 Chainz told Complex. "So Help Me God is definitely a movie. It's a thriller. And I can't wait until you guys grab your popcorn and check it out."
So Help Me God was originally slated for an October 30 release but was delayed in part to pending sample clearances. 2 Chainz is certain that the project will be worth the wait, given the time and effort both he and his team have put into it.
"I'm going to shake it up again," he said. "And it just makes me thank God even more to know that I haven't reached my pinnacle yet, that I could still put out a song like "Money Maker," and it starts to grow legs and do things that my other songs haven't done."
Listen to "Quarantine Thick" here.