EARTHGANG Pays Tribute To 'The Waterboy' On 'Bobby Boucher'
The group's new EP, 'Earthgang vs the Algorithm: RIP Human Art,' is out July 28.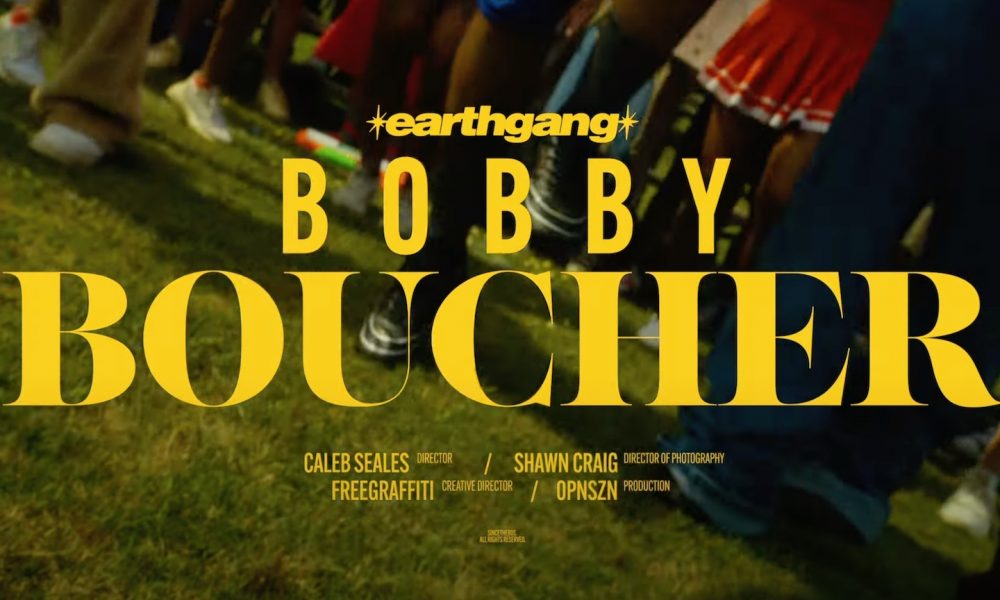 EARTHGANG has returned with "Bobby Boucher," their first new music of 2023. The track will appear on their upcoming EP, Earthgang vs the Algorithm: RIP Human Art, out July 28.
The track pays homage to Adam Sandler's character in The Waterboy. The references to the movie abound. For instance, at one point, they rap, "Playin' roulette like Bobby Boucher/ Wa-wa-water on a Tuesday for all this D'Ussé." Listen to the track below.
EARTHGANG - BOBBY BOUCHER (OFFICIAL VIDEO)
Last year, the Atlanta duo released a deluxe version of their critically acclaimed record, Ghetto Gods. Featuring five additional tracks ranging from remixes, new songs, and reimagined versions of album favorites, Ghetto Gods (Deluxe) brings along friends Wiz Khalifa, Curren$y, Smino, and Blxckie to add their flair to the songs.
Ghetto Gods (Deluxe) comes on the heels of the EARTHGANG's appearance at Something In The Water Festival and their last show on their Biodeghettable Tour which took place in front of a hometown crowd in Atlanta, GA. The pair, who have been on tour all spring, will hit the road again this fall with legendary music group Gorillaz on their national U.S. stadium tour.
The duo embarked on an exciting initiative to promote their 2022 album. They partnered with music discovery platform Pigeons & Planes to hand select a hometown hero in each city on the tour for a chance to open for the Atlanta duo.
Ghetto Gods was originally released back in February to critical acclaim on the fronts of its cultural representation as well as its musical innovation. The project shines a spotlight on the neighborhoods that shaped EARTHGANG's Olu and WowGr8.
"We know where we're from," Olu said. "We see the effect the pandemic has had on our neighborhoods. But we also see the beauty and the ingenuity and creativity that people have been able to foster from this."