Eddie Gale, Pioneering Jazz Trumpeter, Educator, And Advocate, Dies At 78
Named 'San Jose's Ambassador of Jazz,' Gale performed with Sun Ra, Larry Young, and Cecil Taylor, before recording as a bandleader on Blue Note.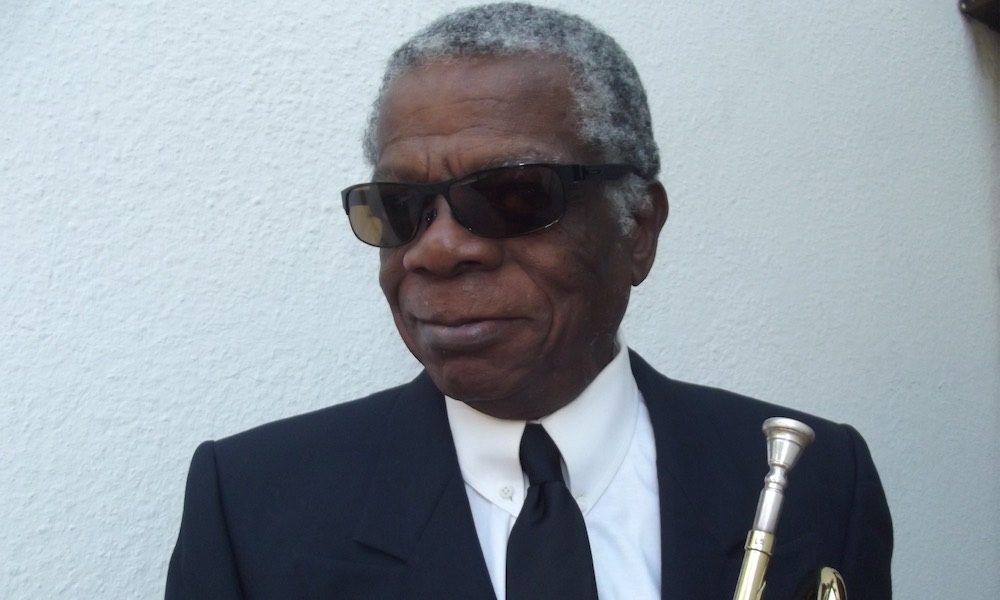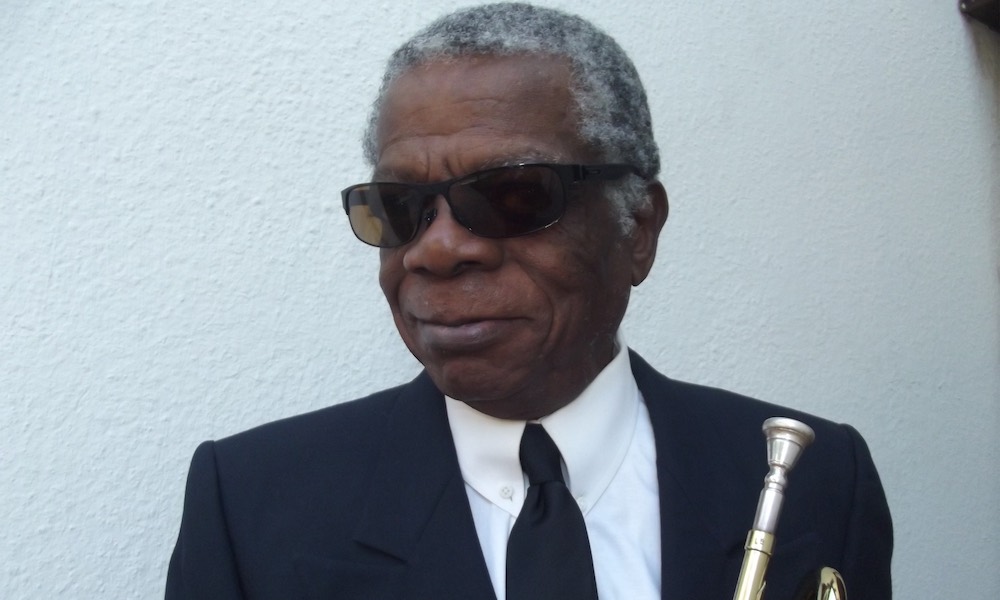 Eddie Gale, the acclaimed jazz trumpeter, bandleader, and highly respected educator and activist, has died at 78. The longtime resident of San Jose, CA passed away on Friday, July 10, following a battle with cancer.
Born in Brooklyn, NY, Gale was an esteemed trumpeter, who began his career as a sideman, performing alongside such greats as John Coltrane, Booker Ervin, Jackie McLean, and Illinois Jacquet, and recording with the likes of Cecil Taylor, Larry Young, Elvin Jones, and, perhaps most notably, Sun Ra.
Throughout the 60s and 70s, Gale toured and recorded extensively with Sun Ra, as part of the innovative artist's "Arkestra."
As a sideman, Gale can be heard on organist Larry Young's 1966 soul-jazz LP, Of Love and Peace, as well as Sun Ra's 1978 funky fusion outing, Lanquidity. Gale was also an integral performer on Cecil Taylor's acclaimed 1966 free jazz album, Unit Structures (Blue Note), and was a featured player on the legendary "Enter, Evening," which was later compiled in the 1973 Smithsonian Collection of Classic Jazz – a six-LP anthology which offered a survey of notable recordings in the genre.
The trumpeter also released several highly-regarded albums a leader, including 1968's Ghetto Music and 1969's Black Rhythm Happening, both on Blue Note. The two records blended elements of gospel and blues with the popular soul and free jazz sounds of the day, with socially-conscious messaging that reflected Gale's musical activism. Gale also released several albums later in life, including his 1992 LP, A Minute With Miles, which was named one of the Best Jazz Recordings of the year by the Village Voice.
Gale was a firm believer in the power of jazz to transform society. In the book, Listen, Whitey! The Sights and Sounds of Black Power 1965-1975 by Pat Thomas, Gale was described as having "changed the sound of Blue Note with consciousness-raising lyrical-jazz compositions." Thomas continued, "While there are other politically conscious recordings in the Blue Note catalog, there's nothing quite like the two albums trumpeter Eddie Gale recorded in 1968 and 1969. Social messages aside, Ghetto Music and its sequel, Black Rhythm Happening, are delightfully unique by any comparison."
Throughout his career, Gale used jazz to build bridges between generations and multicultural communities and strove to promote inner-peace through music. His teachings earned him a loyal following and numerous awards, including the Sankofa Award from the California Arts Council for 25 years of service to youth and the Jefferson Award for community service in the arts. In 2019, he received a Black Legends Hall of Fame, Silicon Valley award.
A beloved figure in San Jose, Gale was a tireless educator and advocate in the city. To support the arts in public schools and engage music lovers, the artist organized the Evergreen Youth Adult Jazz Society, and the We're Jazzed! Youth /Adult Jazz Festival to create performance opportunities for youth at local venues. One of his last endeavors was to give away dozens of free trumpets to San Jose youth. In 1974, just two years after the artist moved to the city, San Jose Mayor Norman Y. Mineta named Gale "San Jose's Ambassador of Jazz," for helping to bring jazz to the schools.
Gale was also a healthcare advocate, especially for musicians. He created Jazz Musicians' Self-Help Healthcare fundraisers, which benefitted the Jazz Foundation of America, which offers medical care for uninsured musicians, and helps prevent evictions for musicians and their families, among many other critical services.
For two decades, with support from the San Jose State Cultural Heritage Center, Gale produced his annual Concerts for World Peace and Peace Poetry Contest and annual Concerts for Inner Peace in America and the World. These events were held at the Dr. Martin Luther King Jr. Library, and the First AME Zion Church in San Jose. Gale also held a California Arts Council Residency and received funding from the council to produce improvisational music workshops at San Jose State University, and venues in the Oakland, CA community.
Gale is survived by three of his four siblings, his wife Georgette; his first wife, Marlene; his six children: Donna, Marc, Chanel, Djuana, Gwilu and Teyonda, his 12 grandchildren, 11 great-grandchildren, numerous nephews, nieces, cousins, friends, and admiring jazz supporters worldwide.