Elbow Share The Evocative Video For Their New Track, 'Six Words'
The new track also features on the Manchester band's upcoming album, 'Flying Dream 1'.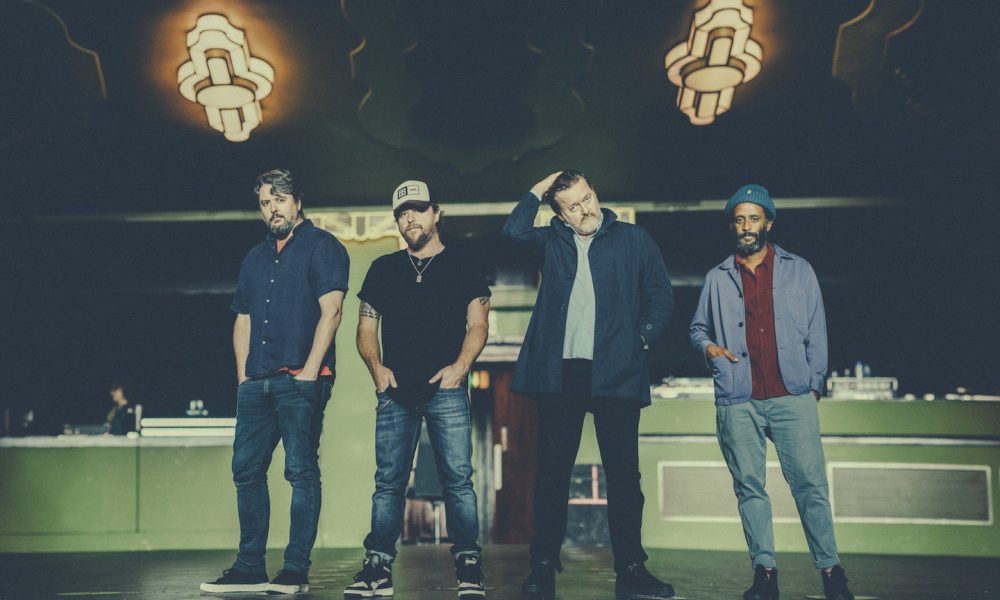 Elbow have released "Six Words", the second track from their forthcoming studio album, Flying Dream 1. You can check out the evocative video for the song below, which was filmed at Brighton's opulent Theatre Royal during the sessions for their new album.
elbow - Six Words (Official Video)
"Six Words" is, on first listen, a straightforward, if stunning, love song but, in classic elbow fashion, is also a complex rhythmical and melodic composition and a lyrically intense and fulsome rumination on the endless power of love to harness souls young and old as frontman Guy Garvey explains:
"I can't remember the exact genesis of the track, but it is definitely one of Craig's. In some ways it's familiar territory lyrically, it has similar sentiments to "Mirrorball" but it draws heavily on my teenage years: the bottle green in the song is the color of my school uniform and the six lanes is the traffic on the road to school in Prestwich. Though that six lanes line was something I originally wrote back in the early elbow days when I sat in The Cornerhouse people watching so it's a double reminisce and a return to my love of writing about love.
"The musical revelation came when we heard the backing singers that now end the track. We had this pyramid of voices making something incredible that reminded me of the early classic Disney soundtracks. It was so powerful that we knew we had to throw the spotlight onto them so that is why they end the track."
Elbow will release Flying Dream 1, on November 19, 2021. Now in their third decade as a band, the group wrote Flying Dream 1 remotely in their home studios before coming together at the empty Brighton Theatre Royal to perfect, perform, and record the songs. A film crew covered the final recording sessions for a forthcoming documentary.
Flying Dream 1 was recorded at the band's home studios in Manchester and London and Brighton's Theatre Royal during 2020 and 2021 and mixed at Blueprint Studios, Salford. The album is produced by Craig Potter. Long term collaborator Alex Reeves returns on drums and percussion with Sarah Field on clarinets and saxophones. Backing vocalists were Wilson Atie, Adeleye Omotayo, and Marit Røkeberg from London Contemporary Voices and old friend and long-time collaborator Jesca Hoop.