Ella Fitzgerald's Unreleased 'Ella At Zardi's' Completes Centenary Celebrations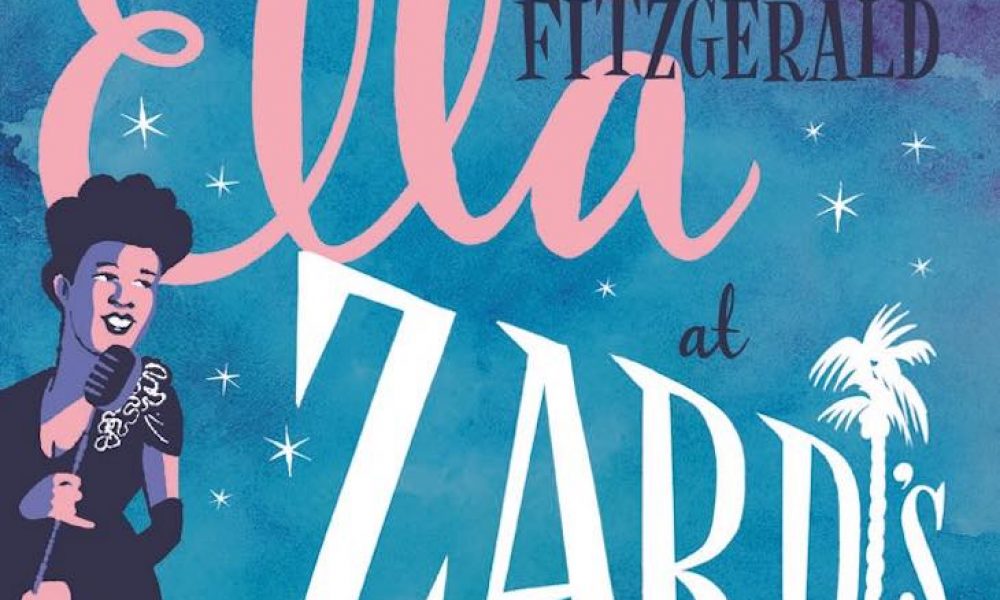 A completely unreleased live album by the peerless Ella Fitzgerald, Ella At Zardi's, will be available from 1 December via Verve/UMe. The release marks the culmination of the year-long celebration of Fitzgerald's centennial, and arrives more than 60 years after the performance was recorded, on 2 February 1956 at Zardi's Jazzland in Hollywood.
By way of a preview, leading jazz broadcaster WBGO is today premiering the opening track on the album, 'It All Depends On You,' which you can listen to, and read about it in Nate Chinen's article, here. Ella's delightful version of the 1926 copyright, with a melody by Ray Henderson and lyrics by Buddy G. DeSylva and Lew Brow, will excite admirers and collectors as it was never released on any of her albums. Popular versions of the song included those by Paul Whiteman, Al  Jolson and, later, Frank Sinatra and Doris Day.
The new album features the whole of Fitzgerald's two-set, 21-song performance, and finds her in sparkling form, backed by a distinguished trio featuring pianist Don Abney, bassist Vernon Alley and drummer Frank Capp. The Zardi's concert was recorded by Norman Granz to celebrate the creation of, and Fitzgerald's signing to, Verve Records. He founded the label largely to give Fitzgerald the attention he felt she'd been missing at Decca.
Ella At Zardi's was planned as the label's inaugural release but shelved in favour of the studio album that became a classic in its place, Ella Fitzgerald Sings The Cole Porter Song Book, the first in her celebrated series of "Songbook" releases.
"We can hear a fluid and joyous singer who operates with almost giddy authority." says longtime jazz journalist Kirk Silsbee in the album's sleeve notes. "Ella manages to find a way of swinging almost every number, no matter the tempo. She anticipates her studio songbook albums with Duke Ellington's 'In A Mellow Tone,' Cole Porter's 'My Heart Belongs To Daddy,' the Gershwins' 'S'Wonderful' and 'I've Got a Crush On You,' and Jerome Kern's 'A Fine Romance.'
"Ella uses her intelligent phrasing and rhythmic sense in inventive and exhilarating ways," continues Silsbee. "Her repertoire was vast and she didn't always remember the correct lyrics of a song. But the way she spontaneously redesigns the text in the most musical of ways is Fitzgerald's signature."
Verve/UMe's Ella 100 celebration has also included the four-CD 100 Songs For A Centennial; the six-LP vinyl box set Ella Fitzgerald Sings The George & Ira Gershwin Song Books and Someone to Watch Over Me, which combines her Fitzgerald's vocals with new instrumental tracks by the London Symphony Orchestra. Her rare early singles for the Decca label have also been released digitally for the first time as part of the campaign.
Order Ella At Zardi's here.
The track listing for the album is as follows:
First Set:
1.   It All Depends On You 
2.   Tenderly 
3.   Why Don't You Do Right 
4.   Cry Me A River 
5.   In A Mellow Tone 
6.   Joe Williams's Blues 
7.   A Fine Romance 
8.   How High The Moon 
9.   Gone With The Wind 
10. Bernie's Tune
Second Set:
11. 'S Wonderful 
12. Glad To Be Unhappy 
13. Lullaby of Birdland 
14. The Tender Trap 
15. And The Angels Sing 
16. I Can't Give You Anything But Love 
17. Little Boy (a.k.a. Little Girl)
18. A-Tisket, A-Tisket 
19. My Heart Belongs To Daddy 
20. Airmail Special 
21. I've Got A Crush On You
Format:
UK English