Elton Exclusive: "It's Like Going Back To The '70s"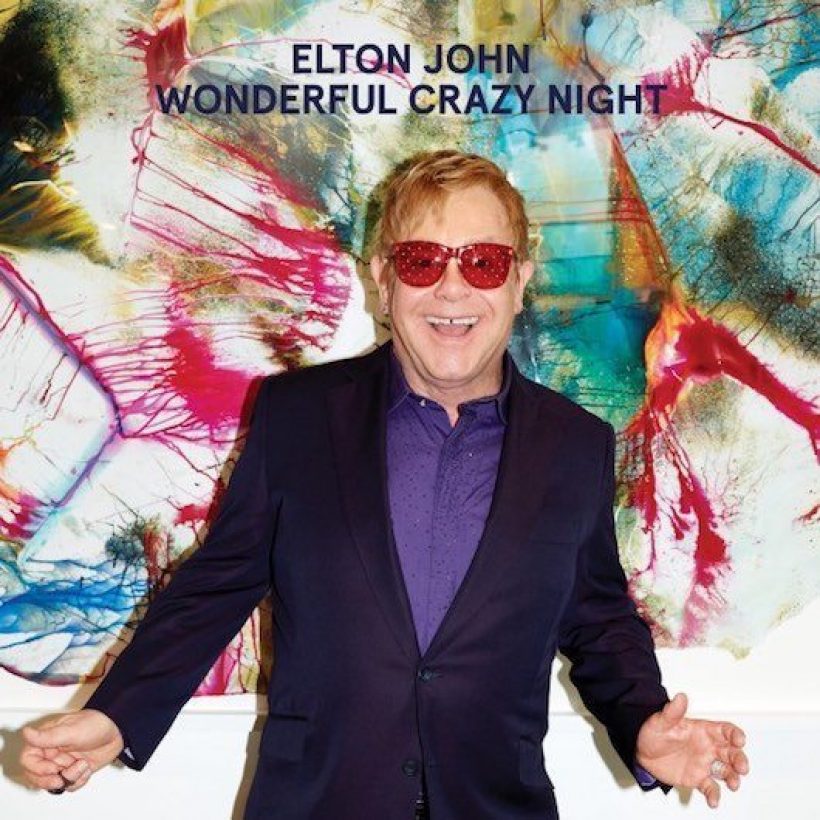 Elton John has been talking about his upcoming 33rd studio album Wonderful Crazy Night, his expectations for it and how he and his band enjoyed making it in a live atmosphere. The record will be released on 5 February 2016, with the first single, Looking Up, out now.
During the current run of his Million Dollar Piano show at Caesars Palace in Las Vegas, the artist spoke to music journalist Paul Sexton about his Beats 1 radio show for Apple Music, for an upcoming feature in the Sunday Times newspaper. But he also told Sexton how he made the new album, co-produced with T-Bone Burnett, who also produced his 2013 release, The Diving Board, and the 2010 collaboration with Leon Russell, The Union.
Co-written with his songwriting partner of 48 years, Bernie Taupin, Wonderful Crazy Night has John reconvening with longtime collaborators Nigel Olsson, Davey Johnstone and Ray Cooper, along with more recent bandmates Matt Bissonnette, Kim Bullard and John Mahon.
"The new album is all one or two takes, and that's it," he said. "We did a song a day, wrote a song, finished it, did the backing vocals and then went onto the next track. So in 17 days we did 14 songs, ten of which ended up on the album."
The singer-songwriter adds that the album's upbeat mood reflects his current state of mind, with a contemporary feel and something of a nod to the past. "For me, it's a joyous record," he added. "It's like going back to the '70s, there's a lot of '70s-influenced things in there, but it's a record that's been made in 2015.
"I'm proud of it, and as an artist at 68 years of age, that's all I can be. I'm very comfortable in my own skin about the last three or four records that I've made." Asked about his expectations for Wonderful Crazy Night, he said simply: "That people like it. That's all I can hope for."
Listen to the single 'Looking Up' on Spotify
Explore our dedicated Elton John Artist Page
Format:
UK English