Listen To Elton John & Charlie Puth's Soulful New Song, 'After All'
The new track also features on John's star-studded new collection, 'The Lockdown Sessions', due out on October 22.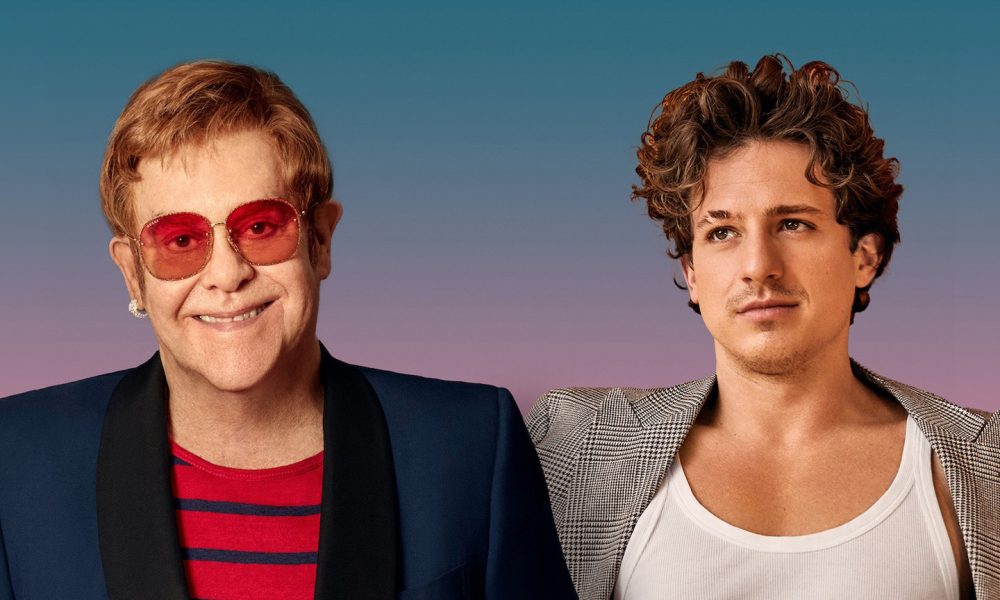 Elton John and Charlie Puth have unveiled "After All", the latest song to be taken from forthcoming album The Lockdown Sessions. You can check it out below.
A collection of collaborations recorded remotely over the last 18 months, The Lockdown Sessions is a dazzlingly diverse array of 16 tracks that celebrate togetherness and sees Elton collaborating with an unparalleled range of artists only he could draw together. It will be released on October 22 via EMI Records.
Whilst the first single from The Lockdown Sessions – the dancefloor filling anthem "Cold Heart with Dua Lipa (PNAU Remix)" – continues to grow and grow into a bonafide global smash, "After All" showcases a very different side to this multifaceted album. Built around a gently swaying electric piano and swelling strings, Elton and Charlie's vocals combine with a subtlety and power that create a classic soulful ballad that stands as a worthy addition to Elton's canon of great songs.
Elton and Charlie Puth met by a chance encounter in an LA restaurant at the very start of March 2020. Having previously supported Puth's records on the Apple Music Rocket Hour show, the two struck up a conversation and discovered they lived near each other. As the pandemic began to take hold, Charlie invited Elton over and the results of the session are the achingly gorgeous "After All", the first work either of them completed during lockdown.
Discussing the collaboration Elton says: 'Charlie is an amazing musician; we just hit it off. He's become a friend and a friend of the family. Our children love him and he loves them. Everyone we've worked with on The Lockdown Sessions I've really gotten closer to them, it's quite amazing. With "After All" Charlie and I were in the studio, just the two of us. He's got a little home set up with his keyboards, synths, and Pro Tools. I played electric piano and actually wrote the song all the way through and then Charlie wrote the lyrics pretty quickly. He's incredibly quick, Charlie. We just had an amazing chemistry in the studio.'
Charlie Puth says: 'As a songwriter, I have admired and looked up to Elton John my entire life. It is truly incredible how the melodies and chords seem to come to him instantly whenever he sits down at the piano. I got to witness that first hand when we wrote this song together. He is world class and the true definition of a musical genius. Being a part of his musical journey is a dream come true. '
Elton and Charlie will also both be appearing on stage at the Global Citizen event in Paris on Thursday, September 25.  This global charitable 24-hour event sees some of the world's biggest artists and global leaders come together to defend the planet and defeat poverty. This is a part of Global Citizens campaign, a Recovery Plan for the World, which focuses on COVID-19, ending the hunger crisis, resuming learning for all, protecting the planet; and advancing equity for all.
In further Lockdown Sessions activity this week, a new remix of Elton's collaboration with Dua Lipa "Cold Heart" by PS1 has also been made available and adds to the ever growing fervour around this global hit. Last week "Cold Heart (PNAU remix)" became Elton's first Top 5 UK Singles Chart track since 2003's "Are You Ready For Love", topping the Shazam Chart and the iTunes chart in the process.