Hear Elvis Costello's New Single 'Hetty O'Hara Confidential'
Following 'No Flag,' Costello's latest song and video hail from his recent sessions in Finland.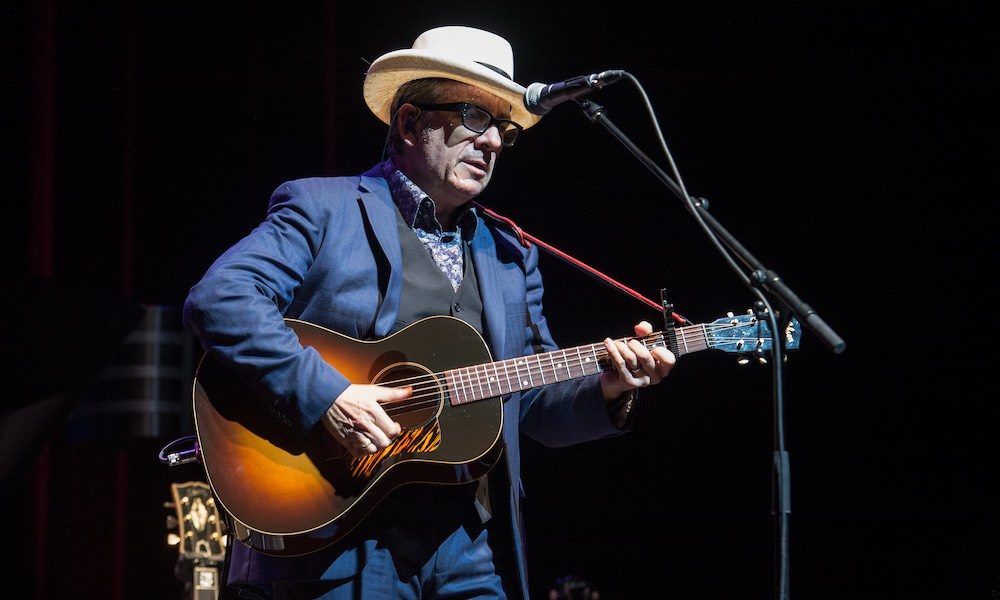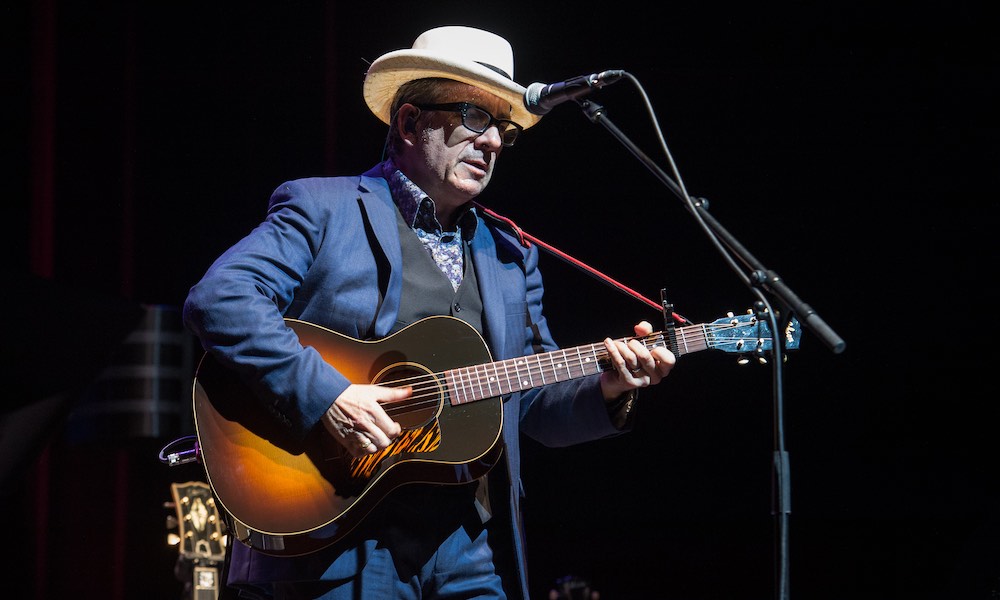 Elvis Costello has just shared another delectable track from his recent sessions in Helsinki. The lively "Hetty O'Hara Confidential" comes hot on the heels of the artist's impassioned "No Flag," which was also recorded in a whirlwind session at Finland's Suomenlinnan Studio. An accompanying video by Eamon Singer and Arlo McFurlow – who also created the visuals for "No Flag" – has dropped as well.
Opening with looped beatboxing from Costello, "Hetty O'Hara Confidential" tells the tale of a tattler who outlives her time. The track was produced by Costello, who also manned all instrumentation, including the Hammond organ, piano, and, of course, his signature Fender Jazzmaster.
According to a press release, fans can look forward to a new single from the sessions on August 14.
Costello's latest singles follow his 2018 album with The Imposters, Look Now. The LP marked his first full-length since his 2013 collaboration with The Roots, Wise Up Ghost. It also marked his first release with The Imposters since 2008's Momofuku. Look Now was produced by Costello and Latin Grammy winner Sebastian Krys, who also mixed "Hetty O'Hara Confidential."
Earlier this year, Costello and The Imposters joined the ranks of hundreds of artists who were forced to postpone or cancel dates, in light of the coronavirus. The band was in the middle of their "Just Trust" UK tour when the pandemic hit. Since then, the artist has been keeping his fans entertained with a variety of remote appearances.
Last month, Costello joined the likes of Rosanne Cash, Gary Clark Jr., Ry Cooder, and Brandi Carlile for "Present Perfect: Songs of Protest and Memory," which was part of the Live With Carnegie Hall series. The artist also took part in the all-star "Round Midnight Preserves," a live-stream benefit for the Preservation Hall Foundation. The three-hour event culminated in a joyous rendition of "When The Saints Go Marching In," led by singer Irma Thomas, who was backed Costello, Paul McCartney, Dave Grohl, Dave Matthews, Nathaniel Rateliff, and Jim James, among others.
Listen to the Best of Elvis Costello on Apple Music and Spotify.