Elvis Costello & The Imposters Share Spirited New Song, 'Farewell OK'
The new track is the latest taster from Costello & The Imposters' new album, 'The Boy Named If', due out on January 14.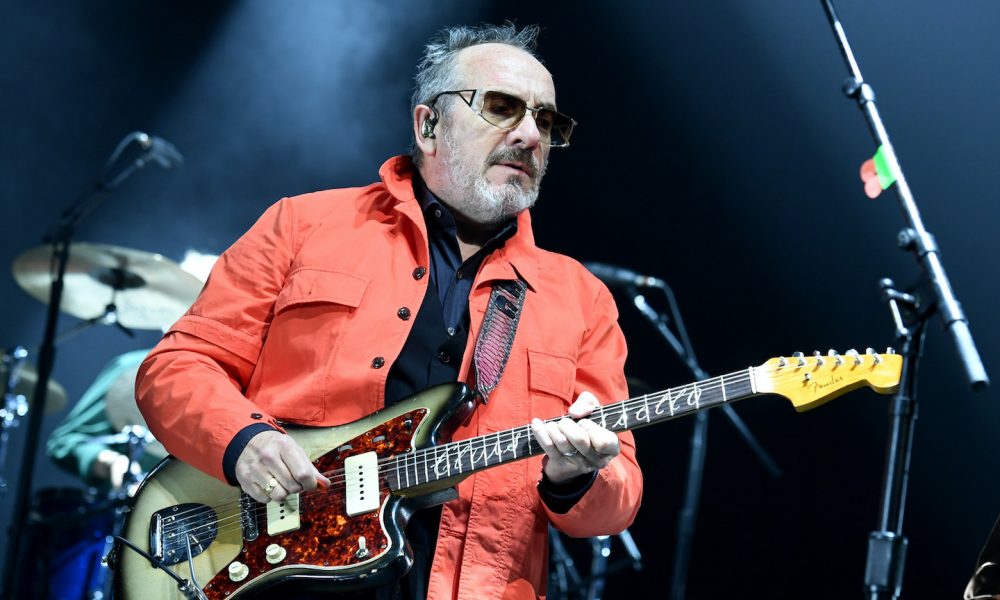 Elvis Costello has shared a new track "Farewell, OK" from his forthcoming album with The Imposters, The Boy Named If, which is set for release on January 14.
Costello says of "Farewell OK": "It's a rock and roll song to start. An accidental punch, a blurred gaze, a drink too much and a kiss goodnight in the tumult of a dancehall. Like many of these major key tunes, they began with a dialogue between a drummer in a basement and a singer in the backyard."
Prior to "Farewell OK", Costello and The Imposters shared two other songs from the new album, "Paint The Red Rose Blue" and "Magnificent Hurt". The latter came with a video featuring marionette figures made by Tony Sinnett, who conceived the idea along with Costello himself.
The 13-track The Boy Named If, produced by Costello and Sebastian Krys, includes a guest vocal by Nicole Atkins on the track "My Most Brilliant Mistake." The album is Costello's sixth release since October 2020 and will be available on CD, vinyl, cassette, as a download, via streaming and in a numbered, signed, 88-page hardback storybook edition.
"Magnificent Hurt" was described by Spin as "organ-thumping," while Stereogum called it "a straight-up rocker that sounds a whole lot like something that Costello might've made in the late 70s. The song has a pounding backbeat, some perfect organ interjections from longtime bandmate Steve Nieve, and a lead vocal with some real snarl in it."
Cultfollowing.co.uk said the song proved that Costello was "back with a bite." It went on: "He and the Imposters are gearing up for another setlist of quality entertainment…his vocal powers remain unchallenged and as strong as ever. He adapts with the vocal array now presented to him to deliver a story of bridging the gap between risk and reward."