Eminem Confirms New Album 'Revival' For December Release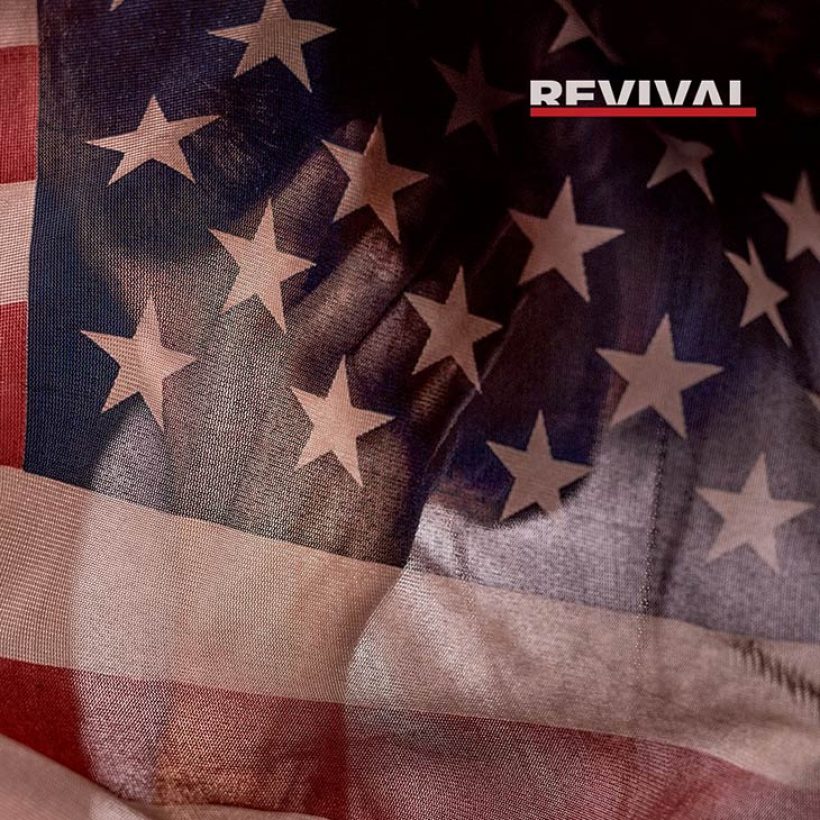 After months of speculation, Eminem has confirmed his new album is to be called Revival and that it will be released on 15 December 2017.
The album is the long-awaited – and highly-anticipated – follow up to 2013's The Marshall Mathers LP 2. Revival will complete Eminem's trilogy of albums following 2009's Relapse and 2010's Recovery.
The Detroit rapper recently returned with Beyoncé collaboration 'Walk On Water', performing the song live at the MTV EMAs and now Eminem has announced the news of his new album in a video on social media which you can see below.
Back in October, music manager Paul Rosenberg posted an Instagram photo featuring an ad for Revival, a phony drug company claiming to treat 'Atrox Rithimus.' Reddit users quickly learned the fake advertisement was part of a larger campaign to promote Eminem's new album. The campaign even featured a website, commercial and phone number—all littered with clues tying back to Marshall Mathers.
Playing off of the campaign, Eminem posted a video about Revival on Twitter and Instagram along with the album's release date.
#REVIVAL DEC. 15 pic.twitter.com/1XnMMNi9bv

— Marshall Mathers (@Eminem) November 29, 2017
"Today I have great news for all of you suffering from AR," a man said in the video. "You see, Revival isn't a medication at all. Revival is the name of the new album for Eminem and it's coming out December 15. On behalf of everyone who took part in the Revival campaign, thank you. Don't worry, you won't be seeing us again."
The man in the video, who went by the name Trevor, also said, "If you happen to run into me out on the street, please don't ask me anything about the album. Em, told me he likes to keep people guessing. Just kidding, I don't know sh_t. I've never met Eminem."
Earlier this month saw Eminem perform a medley of hits on Saturday Night Live, including new single 'Walk On Water', 1999 hit 'Stan' and 2010's 'Love The Way You Lie'.
Explore Our Eminem Artist Page.
Format:
UK English