Eminem Shares Hard-Hitting New Song 'Untouchable'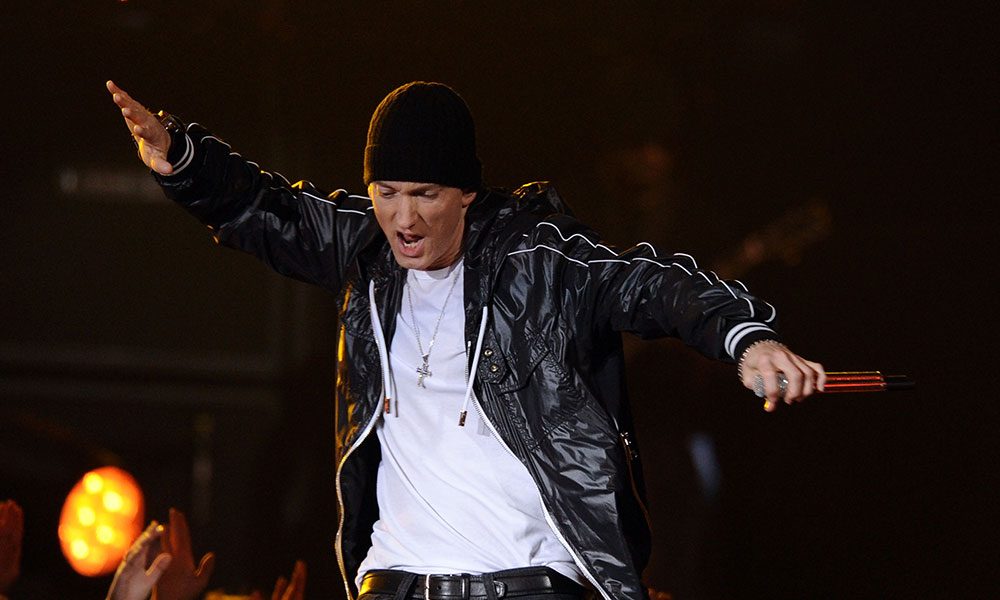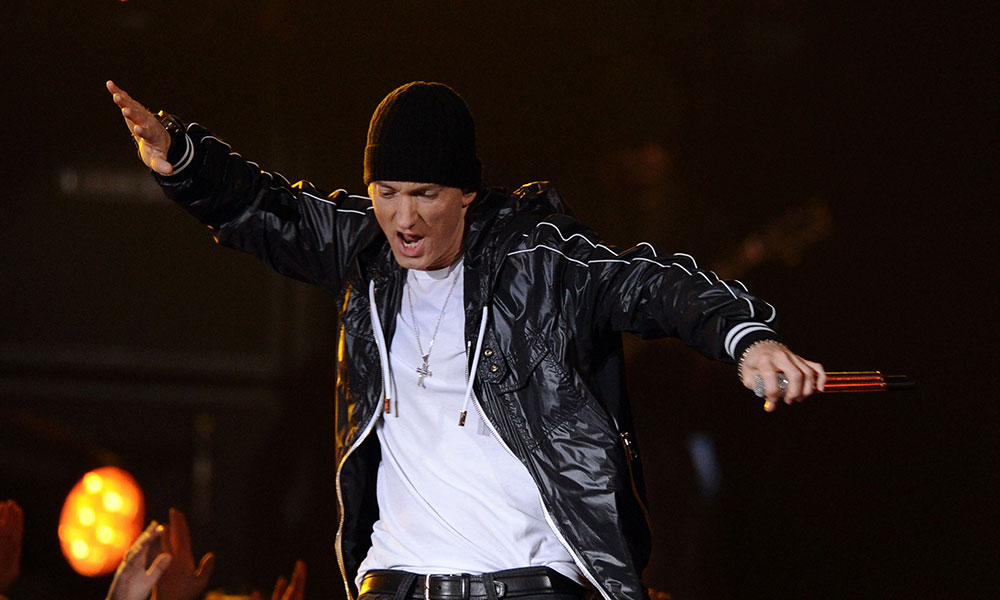 Eminem has shared a new song, 'Untouchable' from his forthcoming album Revival. Produced by Mr. Porter and built around a sample of Cheech & Chong's rock pastiche, 'Earache My Eye', the explosive new song deals with white privilege and racial profiling.
"Feels like we're stuck in a time warp to me/ As I kick these facts and get these mixed reactions/ As this beat backspins/ It like we're drifting back into the Sixties/ Having black skin is risky 'cause this keeps happening," Eminem raps in the song. "Throughout history, African Americans have been treated like s_t/ And I admit, there have been times where it's been embarrassing to be a white boy."
In the third verse of Untouchable, after the energetic Cheech & Chong sample subsides, Eminem delivers a sprawling narrative from the perspective of the black community: "Why is there black neighborhoods?/ 'Cause America segregated us/ Designated us to an area/ Separated us/ Section-eight'd us" – and criticized bad cops who "f_k it up for good cops."
"Just keep marching, til' we reach Congress/ But they gonna say you're trying to take an irrational stance cause you try to slander the flag/ But somebody has to be the sacrificial lamb," Eminem said. "So they call it a Kaepernick tantrum if you don't stand for the national anthem."
In addition to sharing Untouchable, Eminem also unveiled the album cover for Revival on his Twitter page, with the rapper ruefully burying his head in his hand behind an unfurled American flag.
The long-awaited follow-up to 2013's multi-platinum selling The Marshall Mathers LP2, Revival is due out 15 December. Aside from production from Mr. Porter, Rick Rubin and executive producer Dr. Dre, the record includes contributions from guests including Ed Sheeran, Pink, Skylar Grey, Phresher, X Ambassadors and Alicia Keys as well as 'Walk on Water' collaborator Beyonce.
Explore Our Eminem Artist Page
Format:
UK English