Evanescence Begin Full Orchestra 'Synthesis Live' UK Tour With Two Sold Out Royal Festival Hall Shows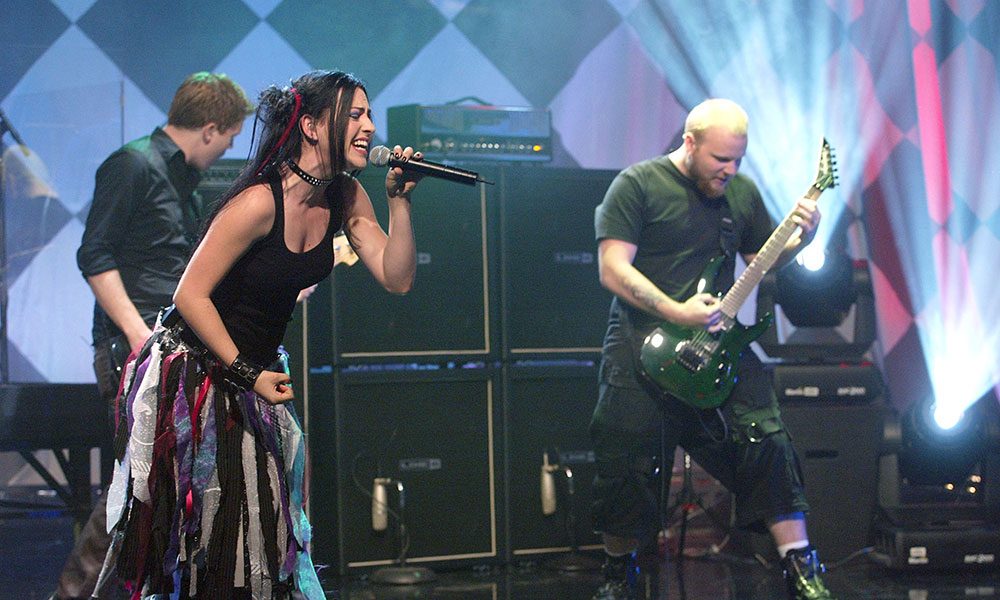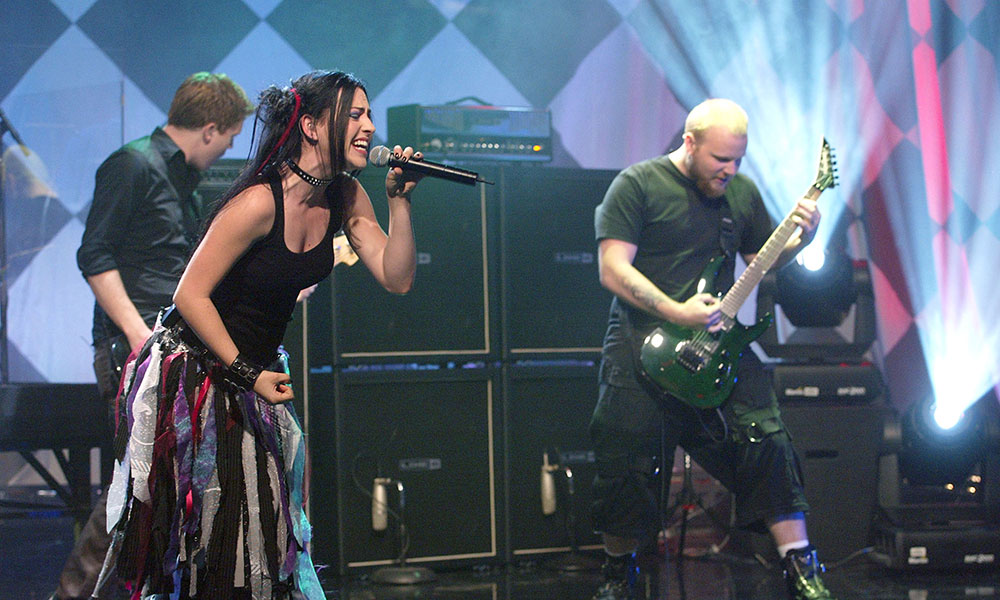 Grammy-winning rockers Evanescence kick off their Synthesis Live UK tour with two sold out-shows at London's Royal Festival Hall on 30 and 31 March.
For the Synthesis Live tour, the band will be bringing a live orchestra and electronic programming out on the road with them, conducted by Susie Benchasil Seiter. Lee says "This will be our first time touring with orchestra and I'm so excited to perform this way-really focus on the vocals, and the emotion and the story we've built over the years."
Reviews from the US and Australian legs of the Synthesis Live tour have been ecstatic, with Variety commenting that "Evanescence lead singer Amy Lee made the leap from goth-rocker to opera diva last night, when she and the band led a 28-piece orchestra through a sold-out performance at the Greek Theatre. Lee firmly re-establishes herself as one of rock's pre-eminent vocalists, exhibiting an impressive range that still packs a wallop ….she and the ensemble turn the familiar material including crowd favorites like the Grammy-winning 'Bring Me To Life' into full-throttle, wide-screen epics, with themes of loss, guilt and self-doubt enlarged to tragedy on the Greek's proscenium.
Evanescence released Synthesis, their fourth and most ambitious album to date in November last year. The band – lead singer-songwriter and pianist Amy Lee, bassist Tim McCord, drummer Will Hunt, lead guitarist/backing vocalist Troy McLawhorn and guitarist Jen Majura along with producers Will Hunt and orchestra arranger and composer David Campbell reworked classic Evanescence tracks along with two new songs, the first of which, entitled 'Imperfection' can be heard below. The album includes a guest performance by celebrated violinist Lindsey Stirling on 'Hi-Lo' the other new song on the album.
Amy Lee explains the meaning behind 'Imperfection'. "For me, this is the most important song on the album. It's for all the people we've lost, all the people who we could lose, to suicide and depression. I'm singing from the perspective of the person left behind, the person in the waiting room. It's a plea to fight for your life, to stay. Don't give into the fear- I have to tell myself that every day. Nobody is perfect. We are all imperfect, and it's precisely those imperfections that make us who we are, and we have to embrace them because there's so much beauty in those differences. Life is worth fighting for. You are worth fighting for."
Evanescence play the following UK dates:
30 March: Royal Festival Hall, London
31 March: Royal Festival Hall, London
2 April: 02 Apollo, Manchester
3 April: Arena, Nottingham
5 April: Armadillo, Glasgow
6 April: City Hall, Sheffield
9 April: Eventim Apollo, London (new date).
Explore Our Evanescence Artist Page.
Format:
UK English