Exclusive: PP Arnold's Lost Sessions With Eric Clapton, Derek & The Dominos, Barry Gibb For October Release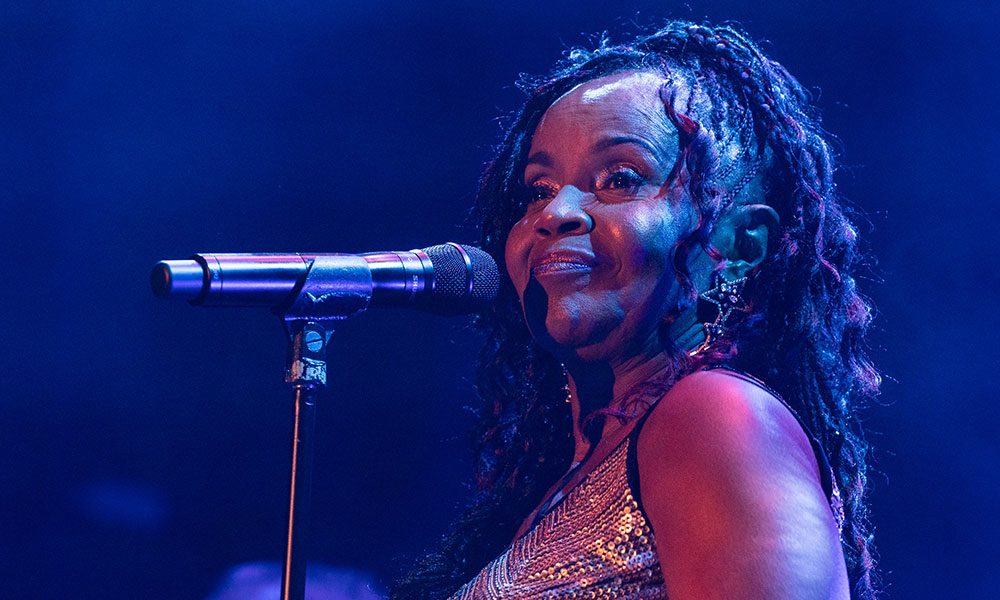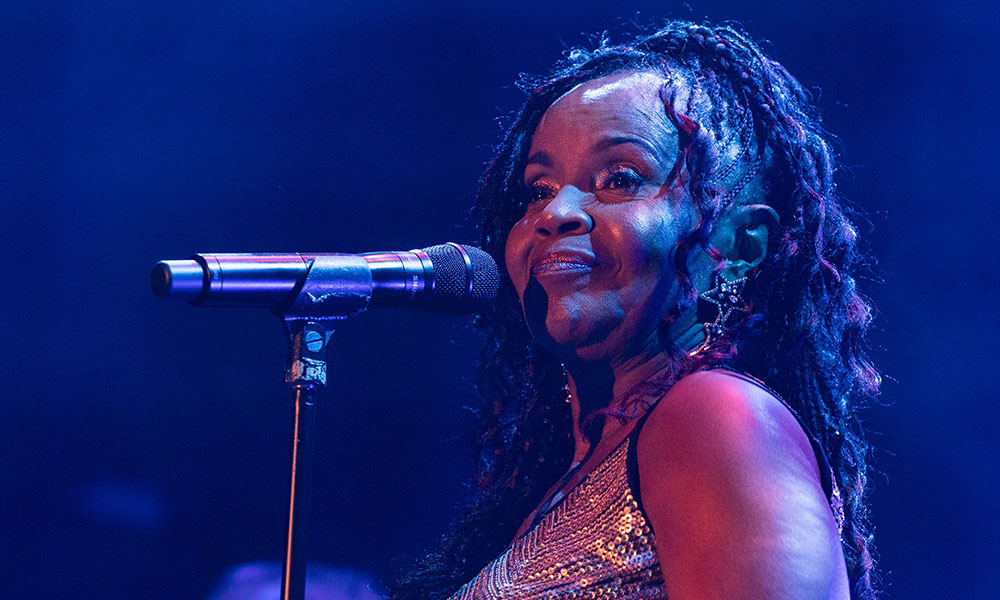 US soul vocalist PP Arnold will have The Turning Tide, her shelved album of songs produced by first Barry Gibb and Eric Clapton, released by Kundalini Music on 6 October. The late 1960s-turn of the '70s recordings feature future members of Derek and the Dominos and songs written by Jagger & Richards, Steve Winwood and others, and will coincide with the publication of her autobiography, The First Cut Is The Deepest, by St James Publishing House and a UK tour.
These songs have, for decades, been a lost entry in the remarkable story of the Los Angeles-born singer. Her longtime relationship with the British music scene started when she arrived in England as a member of Ike & Tina Turner's Ikettes and was recommended by Mick Jagger to sign to Andrew Loog Oldham's Immediate label.
Arnold sang with the Small Faces and had a UK top 20 hit in 1967 with what many still see as the definitive version of Cat Stevens' 'The First Cut Is The Deepest,' among many releases for Immediate including the top 30 'Angel Of The Morning.'
After her own solo breakthrough in the UK, Arnold went on to sing with Nick Drake, Dr. John, Peter Gabriel, Roger Waters and countless others, and returned to the UK top 20 in 1988 as featured vocalist on Beatmasters' 'Burn It Up.' Her work with the Small Faces, and relationship with frontman Steve Marriott, are portrayed in the highly successful musical All Or Nothing, which is again playing across Britain this summer and will start its third national tour in September. Arnold begins her own 50th anniversary tour on 23 September and is planning a new album for 2018 produced by Steve Cradock of Ocean Colour Scene and Paul Weller's band. 
When Immediate Records folded circa 1968, Arnold embarked on the creative process that should have led to the release of this solo album. The late Jim Morris, personal assistant to impresario Robert Stigwood, introduced the vocalist to Barry Gibb of the Bee Gees, whose own rise to success had been overseen by Stigwood, subsequently also Arnold's manager. Gibb, already a fan, seized the chance to produce an album with her. 
"I was so excited about working with him," remembers Arnold, "as I was a big Bee Gees fan and had already recorded 'To Love Somebody' on my second album Kafunta. A lot of time was spent rehearsing and learning the songs and I was so happy when we entered IBC Studios to begin the recording process."
Together, they recorded some ten tracks, eight of which are on the soon-to-be-available album, with arrangements by Bill Shepherd, who worked with the Bee Gees themselves and with Gene Vincent. These include 'Born' and the title track both written by Gibb himself, 'Bury Me Down By The River' (a co-write with his brother Maurice) and such covers as 'Spinning Wheel' and 'You've Made Me So Very Happy.'
But the Bee Gees' commitments to their own rapidly-expanding career meant that the sessions with Gibb couldn't be completed, whereupon Stigwood put Arnold together with Clapton. The manager arranged for her to be the opening act on Eric's post-Blind Faith tour with Delaney and Bonnie Bramlett "and Friends." Her rhythm section included Steve Howe, soon to make his name as guitarist with Yes, plus rock stalwarts Ashton, Gardner & Dyke with vocalist Lesley Duncan and Kay Garner.
Clapton, greatly impressed with Arnold's vocal abilities and live performances, gladly agreed to Stigwood's idea for him to produce the sessions to complete the album started with Gibb. The Delaney & Bonnie touring band that later became Derek and the Dominos played on the new sessions, along with fellow vocal notables Rita Coolidge and Doris Troy.
Songs chosen and recorded included versions of the Rolling Stones 'You Can't Always Get What You Want.' Traffic's 'Medicated Goo' (written by Winwood and Jimmy Miller) and Van Morrison's 'Brand New Day,' all produced by Clapton. They were augmented with 'If This Were My World' and 'Children Of The Last War,' written (and co-produced with Arnold) by guitarist Caleb Quaye, by then already a member of Elton John's band.
Sadly, even after such effort and with such notable collaborations, the recordings overseen by both Clapton and Gibb were shelved for many years. It's been Arnold's mission ever since to see them officially released. The ambition is being realised with the help of her current manager Sally Cradock and producer-executive Bill Levenson, who have helped clear the rights with various (initially reluctant) publishers.
Steve Cradock has mixed the tracks for the new album release, with longtime friend and colleague Weller readily allowing him the use of his Black Barn Studios and the assistance of his engineer Charles Rees. 
"These recordings document my growth and development after the Immediate years," says Arnold, "and my struggle to survive being a relevant solo artist during a lot of lost years in my career. It's an amazing trip down memory lane that I am so thrilled can be experienced in the here and now."
Format:
UK English