Fairport Convention Announce UK Tour For Fall 2021
The trek will feature twelve dates, kicking-off in Maidenhead on Thursday, October 14,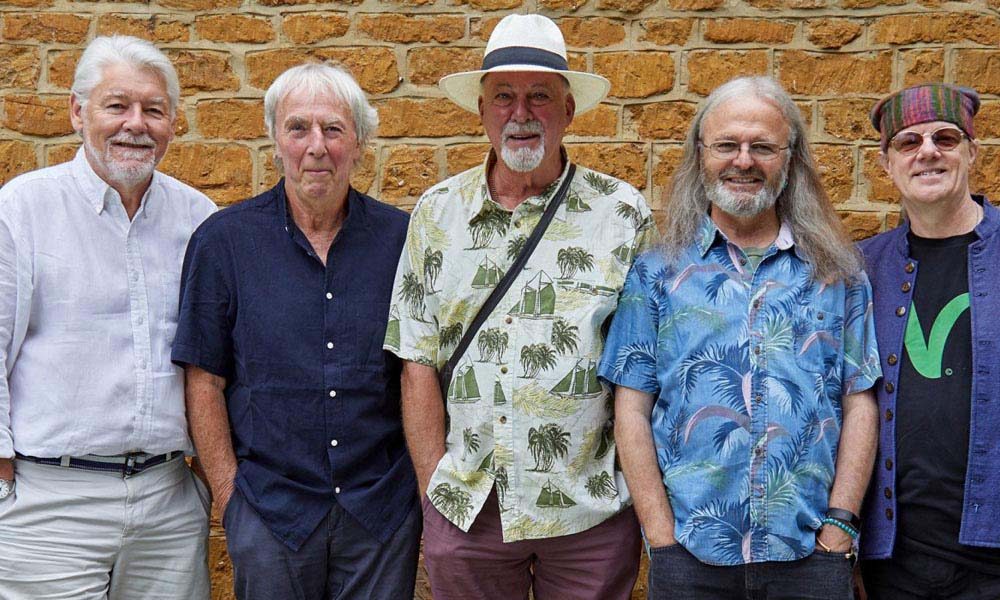 Much to the delight of fans and the band, folk-rock legends Fairport Convention are back on the road again in fall 2021 following the forced hiatus of the past year-and-a-half.
Fairport Convention has been entertaining music lovers for over half a century, and during that time, the band that launched British folk-rock has seen many changes. But one thing has remained the same – Fairport's passion for performance.
This year's Fall Tour concert setlist will present a mix of long-established Fairport favourites and some surprises from albums old and new including their latest album Shuffle & Go which was released in 2020. The tour will feature twelve dates, kicking-off in Maidenhead on Thursday, October 14, and concluding in Nuneaton on Saturday, October 30. Visit the band's official website for further information.
Fairport Convention have won a BBC Lifetime Achievement Award and Radio 2 listeners voted their ground-breaking album Liege & Lief 'The Most Influential Folk Album of All Time'. Their story has been celebrated with television documentaries on BBC Four and Sky Arts.
The band features founding member Simon Nicol on guitar and vocals, Dave Pegg on bass guitar, Ric Sanders on violin, Chris Leslie on fiddle, mandolin and vocals, and Gerry Conway on percussion.
Fairport Convention UK Tour for the Fall 2021 includes the following shows:
Thurs, 14th October 2021 – Maidenhead, Norden Farm
Fri, 15th October 2021 – Bewdley, Bewdley Festival
Sat, 16th October 2021 – Wells, Cathedral
Sun, 17th October 2021 – Stroud, The Sub Rooms
Tue, 19th October 2021 – Liverpool, The Music Room – SOLD OUT
Wed, 20th October 2021 – Northwich, The Plaza
Thurs, 21st October 2021 – Lavenham, Lavenham Church
Fri, 22nd October – Lowdham, Village Hall – SOLD OUT
Sat, 23rd October – Chipping Norton, Chipping Norton Theatre
Sun, 24th October – Tenbury Wells, Regal
Mon, 25th October – Pentyrch, Acapela Studios – SOLD OUT
Sat, 30th October – Nuneaton, Ragged Bear Festival.
Listen to the best of Fairport Convention on Apple Music and Spotify.