Finger Eleven Readies First-Ever 'Greatest Hits' Collection
The band has also unveiled its first new single in seven years, 'Together Right.'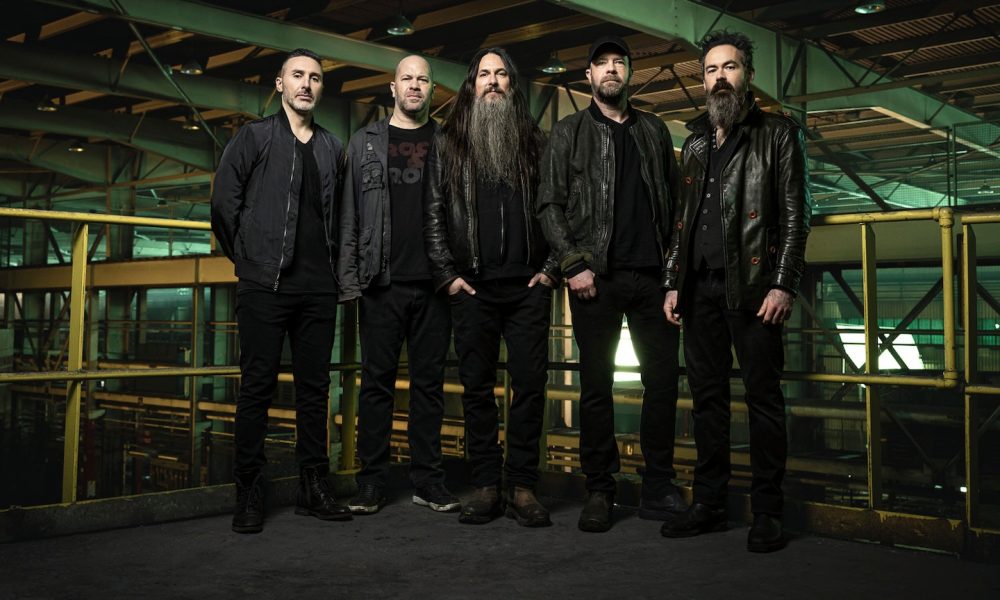 Craft Recordings is set to celebrate the enduring career of Finger Eleven with the band's first collection of hit singles. Spanning over two decades, the Greatest Hits album highlights the group's diverse range with a number of hits.
The project incudes multi-platinum smash "Paralyzer" and Juno-nominated "One Thing," plus chart-toppers like "Falling On" and "Living in a Dream." As a bonus, the 12-track set also offers a previously-unreleased cover of Pink Floyd's "Welcome to the Machine" (a longtime live staple) as well as the band's first new single in more than seven years, "Together Right." Listen to the new single below.
Finger Eleven - Together Right (Official Visualizer)
"'Together Right' is about unity," explains frontman Scott Anderson. "It's about the bonds between people and how far that bond can extend before it's broken. The song has an optimistic-sounding chorus but it's really a desperate plea from one party to another asking please stick around, let's go down with this ship together." Recorded in Toronto last year with drummer/producer Steve Molella, the song packs a punch with anthemic guitar-driven hooks and high-energy handclaps.
Greatest Hits arrives on CD and digitally June 16, while the vinyl edition (the band's first-ever vinyl release) will follow on August 25. A limited-edition Blue Smoke pressing will be available exclusively via the band's website and Craft Recordings' official website, and indie record stores will carry an exclusive Yellow Marble variant. Meanwhile, fans can pick up a collectible version of the CD featuring unique packaging at Walmart, along with a Walmart-exclusive Purple Smoke LP. All formats are available to pre-order now.
Speaking to the band's first-ever retrospective, Anderson reflects, "After six albums and 20-plus years of being together, Finger Eleven is beyond excited to finally release a greatest hits album. As with all things F11, the band obsessed over the song choices, running order, and vinyl version to go along with the beautiful new art that James [Black] created."