Watch Machine Gun Kelly And Halsey Rock Out In 'Forget Me Too' Video
The collaboration comes from Machine Gun Kelly's latest album 'Tickets To My Downfall.'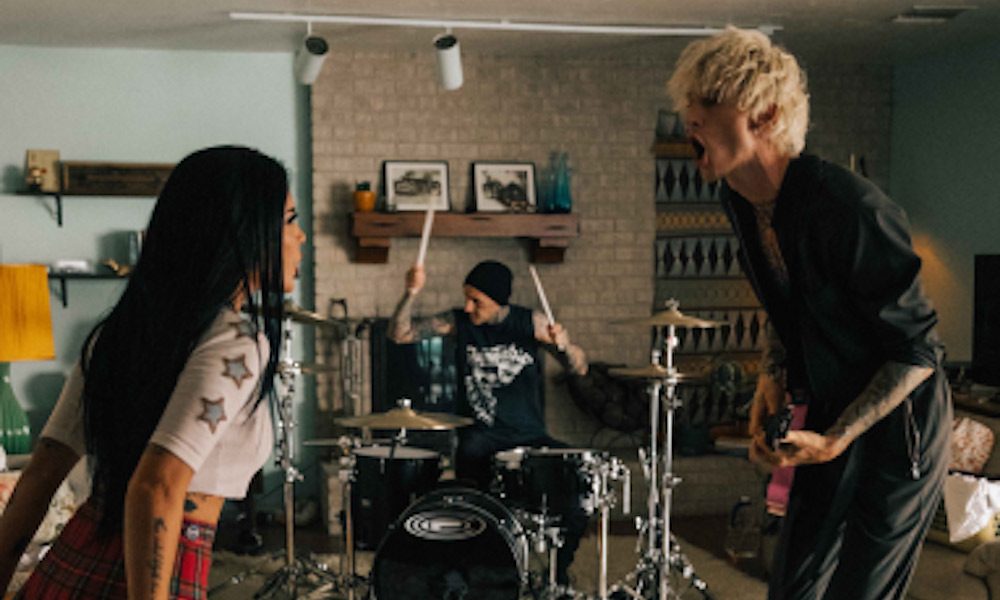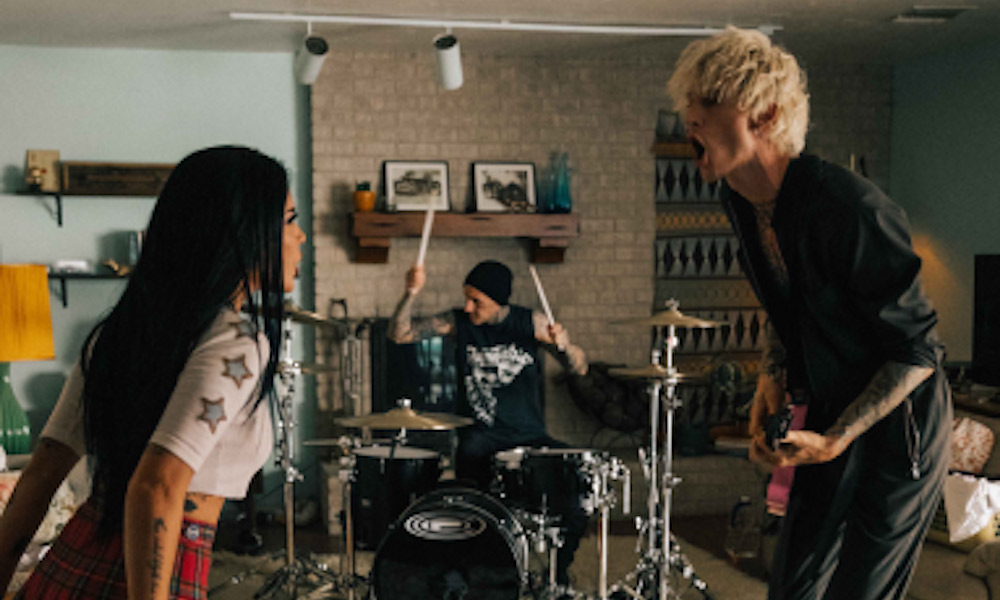 Machine Gun Kelly has released the official music video for "Forget Me Too," his collaboration with Hasley featured on his No.1 album Tickets To My Downfall.
Directed by Philip Andelman, the visual for "Forget Me Too" is a rollercoaster of classic pop-punk angst. The fallout of a breakup results in Machine Gun Kelly and Halsey colliding in an emotionally-fueled war. Picture frames are slammed to the ground and glass doors are shattered as the two artists shift blame back and forth between each other.
Machine Gun Kelly ft. Halsey - forget me too (Official Music Video)
"Tell me why you do the things that make me/Hate you/It's an emotional kaleidoscope when I/Face you," they sing during the bridge before diving back into tearing each other apart in the chorus, both ultimately unable to let the other go.
Travis Barker, the executive producer on Tickets To My Downfall, also makes an appearance in the video, drumming through the moment Halsey and Machine Gun Kelly come face to face.
"I know it may seem impossible that we haven't already done a song together, because we have been friends since the dawn of time. Believe me. It's crazy even to us that it took so long to do it. Just seems like it's a meant to be type of thing," said Halsey of her collaboration with Machine Gun Kelly.
Halsey is one of a handful of features on Tickets To My Downfall, alongside Trippie Redd, Iann Dior, blackbear and YUNGBLUD. Tickets To My Downfall singles "bloody valentine" and "my ex's best friend" have proven to be major hits on the Hot Rock & Alternative charts with the former having already received gold certification.
The album debuted at No. 1 on the Billboard 200 following its release and received a deluxe boost shortly after. Tickets To My Downfall has remained in the Top Five of the Billboard 200 while sitting comfortably at No. 1 on the Top Rock Albums chart, with 610 million combined streams.
Tickets To My Downfall can be bought here.