Former ELO Cellist Hugh McDowell Dies Aged 65
He played on the group's hugely successful run of 1970s albums such as 'A New World Record' and 'Out Of The Blue.'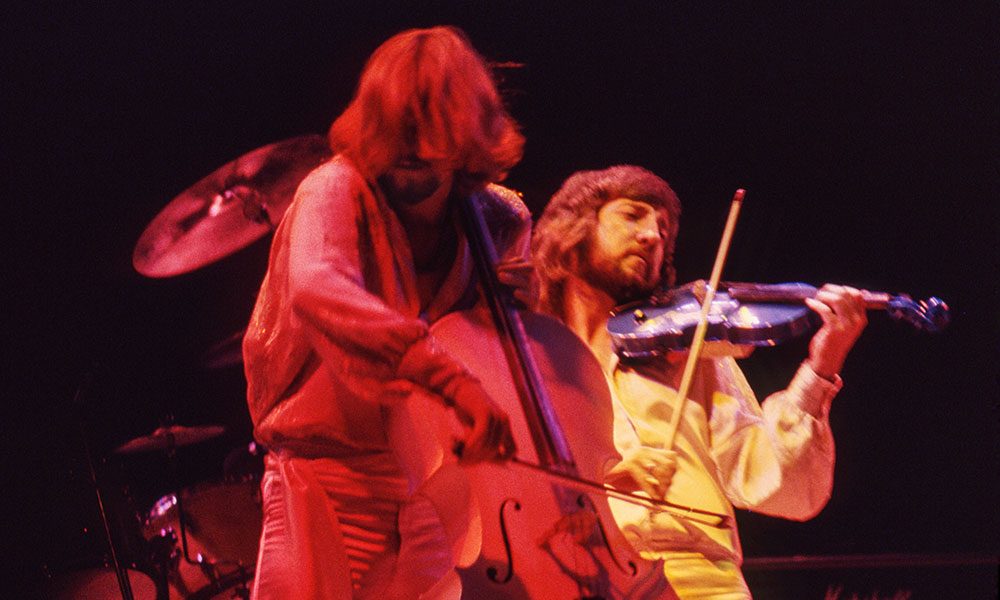 Hugh McDowell, who played cello with the Electric Light Orchestra through most of the 1970s, died on 6 November at the age of 65, after a fight with cancer.
Born on 31 July 1953 in Hampstead in London, McDowell (pictured above on the left) was playing the cello before he was five years old, and at ten he won a scholarship to the Yehudi Menuhin School. He made his first public performance at just 11, in Benjamin Britten's chamber opera The Turn Of The Screw, and went on to study at further prestigious institutions such as the Royal College of Music and the Guildhall School of Music and Drama.
It was early ELO member Wilf Gibson who enticed McDowell to join the formative ranks of the inventive new classically-informed pop band in 1972, when he was only 19. Roy Wood, who had helped form ELO with his former colleague from the Move, Jeff Lynne, quickly left to form Wizzard, and took McDowell with him.
Electric Light Orchestra - Mr. Blue Sky (Official Video)
But the cellist returned to ELO to appear on 1974's Eldorado album and was also a key part of their run of hugely successful releases during the rest of the decade, appearing on Face The Music, A New World Record and Out Of The Blue. He appeared in videos for tracks from 1979's Discovery, but not on the album itself. In the early 1990s, he was part of the "splinter" ELO project Electric Light Orchestra Part II.
McDowell went on to play in various other groups and classical ensembles including several chamber groups, and on albums by fellow ELO cellist Melvyn Gale, prog rock supergroup Asia and their member Geoff Downes. As well as composing arrangements for film and theatre productions, he was also noted for his work in computer music programming, especially on the 1992 programme Fractal Music Composer.
Format:
UK English