Watch New 4K Version Of Freddie Mercury's 'Barcelona' Video
The 'Barcelona' video brought Freddie Mercury's ambitious merging of rock and opera to life with a stunning visual treatment featuring Montserrat Caballé.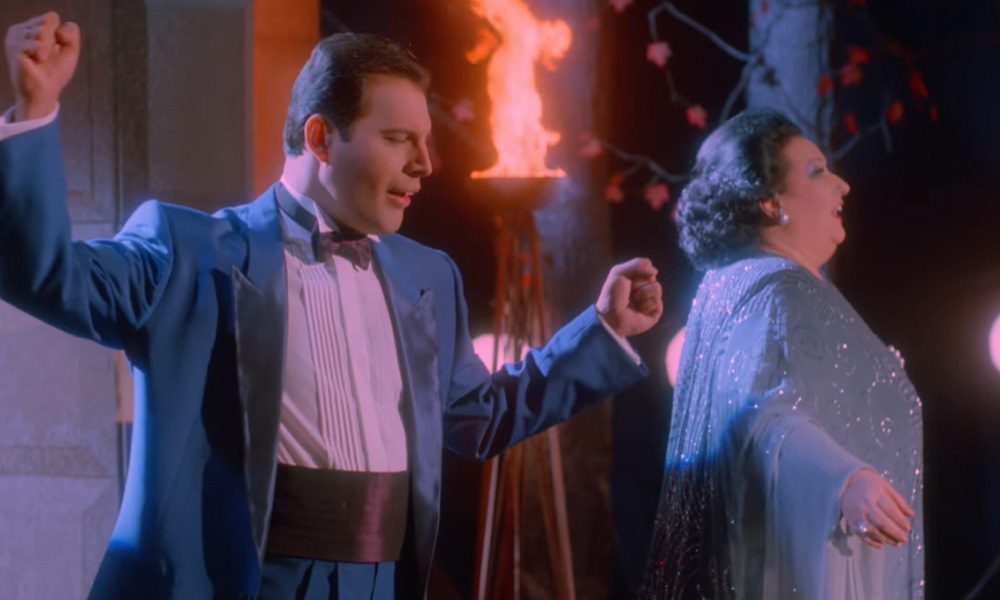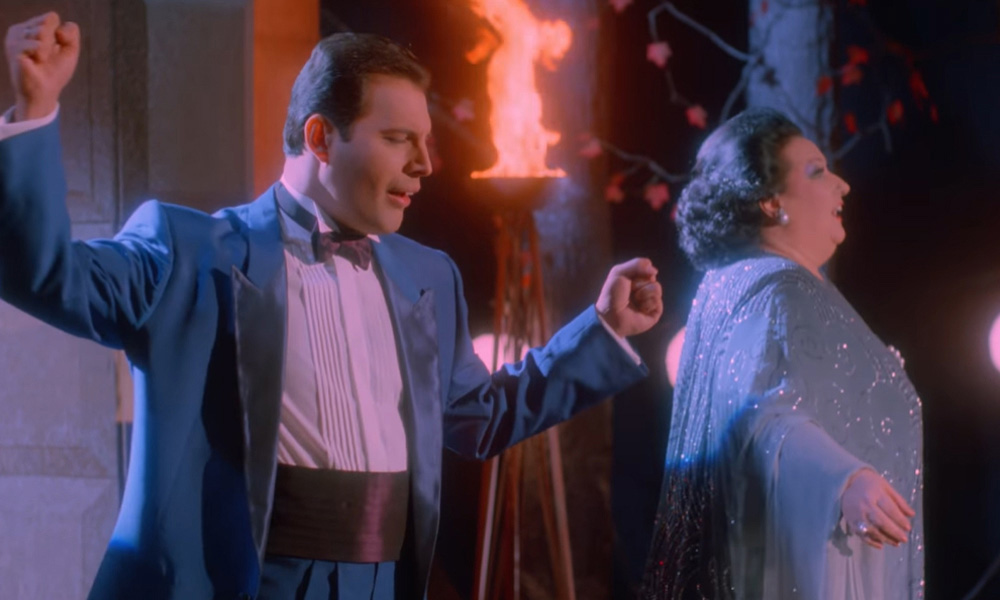 A new, upgraded 4K version of Freddie Mercury and Montserrat Caballé's acclaimed 'Barcelona' video has just gone live on Freddie Mercury's YouTube channel. You can check it out below.
Freddie Mercury & Montserrat Caballé - Barcelona (Original David Mallet Video 1987 Remastered)
'Barcelona' is the title track of Mercury's second solo album from 1988. A bold and ground-breaking musical collaboration which allowed the Queen frontman to fulfil a long-held dream of combining rock and opera. It was also a thrill for the singer to work alongside the Spanish operatic soprano whose voice he considered "the best in the world".
The Barcelona album was recorded in early 1987 at Mountain Studios in Montreux, Switzerland. At first, Caballé tried to persuade Mercury to sing in a baritone voice. "He had a baritone voice. I told him one day, 'Let's do a small duet of baritone and soprano,' and Freddie said, 'No, no, my fans only know me as a rock singer and they will not recognise my voice if I sing in baritone.' So I didn't conquer him to do that," she later said.
The album opened with the five-minute 'Barcelona'. Mercury's personal assistant Peter Freestone later said that the Queen singer was enjoying a new burst of creativity with this project. "The nearest I ever saw him to crying was when Montserrat came in and put the first vocal tracks down for the song 'Barcelona'. There were tears in his eyes," Freestone said.
There were eight tracks on the original album, which was released on 10 October 1988, a year after the 'Barcelona' single had reached No.8 in the UK singles chart. The title track was co-written by Mercury and Mike Moran – along with the songs 'La Japonaise', 'Guide Me Home', 'How Can I Go On' and 'Overture Piccante'. Caballé joined the pair in writing 'Ensueño', while Tim Rice was the lyricist with Mercury and Moran on 'The Fallen Priest' and 'The Golden Boy'.
Along with a newly mixed 11-track special edition of Mercury's solo debut, Mr Bad Guy, the nine-track 2012 special edition of Barcelona featuring full orchestra also features on the newly-released Never Boring box set, which gathers together all the Queen frontman's solo work.
The solo-career-spanning Freddie Mercury box set, Never Boring, is out now and can be bought here.
Format:
UK English