'Funny Face' Soundtrack Reissue Recalls Golden Era Of Gershwin and Astaire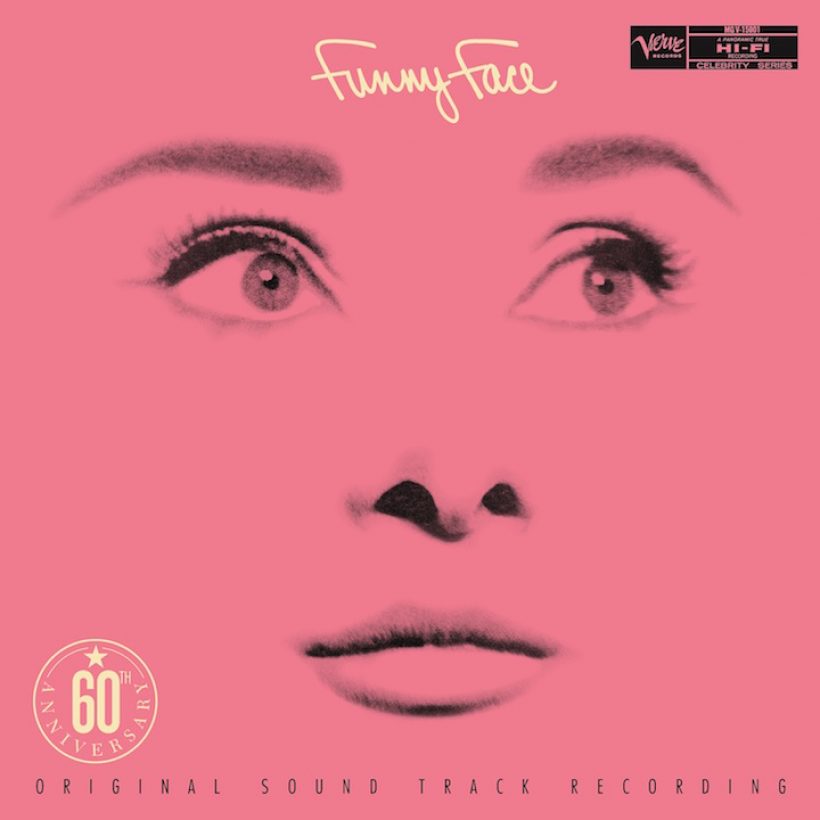 Audrey, Astaire and Gershwin, has there ever been a more powerful combination to make movie and musical magic? Now 60 years after the film's release, the classic 50s musical Funny Face is being remastered and reissued with a special anniversary edition that includes all the songs from the iconic romantic comedy in the order in which they appear in the film.
Available on 29 September on CD and digital via UME/Verve, the timeless Gershwin soundtrack has been re-mastered in high-res audio and features eight previously unreleased bonus tracks as well as rehearsal outtakes.
Based on the original 1927 George and Ira Gershwin stage show that starred both Fred Astaire and his sister Adele, Funny Face became a Broadway hit and introduced the world to the top-and tails-wearing Astaire. Then nearly 30 years later in 1957, it was reimagined for the big screen, a larger than life Technicolor dream starring Audrey Hepburn as the bookish shopkeeper Jo Stockton who turns up her nose at the fashion world and Fred Astaire as fashion photographer Dick Avery based on famed photographer Richard Avedon. Almost stealing every scene is legendary vocal coach and actress Kay Thompson, in her indelible turn as Astaire's editor at the fashion magazine, Maggie Prescott.
The 1957 remake kept four Gershwin compositions from the original stage show and reworked the story to include new songs and additional music by Leonard Gershe and Roger Edens. You can hear the movement in the music, the catchy rhythms and clipped phrasing that perfectly aligned with Astaire's graceful footwork on songs like 'Funny Face' and 'Let's Kiss and Make Up' while the swoony 'S'Wondeful' would become a favourite among jazz greats like Coleman Hawkins, Artie Shaw, Count Basie and Dizzy Gillespie who also fell under the spell of its melodic charm.
Produced by Verve founder Norman Granz and released in 1957 in tandem with the film, the original soundtrack was actually edited for length to fit on the old LPs. Now thanks to the reissue, you can hear the original soundtrack as intended, with the original song length and order restored.
Highlights include Hepburn's airy vocals on the oft-covered Gershwin classic, 'How Long Has This Been Going On?' as well as her wild jazz number, 'Basal Metabolism' where she famously satirizes of avant-garde interpretive dance.
The spirit of the film is also captured with extensive dialogue throughout the soundtrack along with Gershwin hallmarks, 'He Loves And She Loves' and the charming overture as well as the Roger Edens and Leonard Gershe numbers 'Bonjour, Paris!' and the energetic opener, 'Think Pink' featuring Thompson at her peak.
Not all musicals stand the test of time, but Funny Face has kept its place in the musical cannon, inspiring other satires of the fashion industry like Devil Wears Prada and continues to crop up on Broadway in recent revivals, so new generations of fans can appreciate its quirky charm.
Funny Face 60th Anniversary Edition is set for release on 29 September and available for pre-order here. Scroll down for full tracklisting.
Funny Face 60th Anniversary Edition Tracklisting
1. Main Title/Funny Face/'S Wonderful
2. Think Pink
3. How Long Has This Been Going On
4. How Long Has This Been Going On – Reprise
5. Funny Face
6. Bonjour Paris
7. Basal Metabolism
8. Let's Kiss And Make Up
9. He Loves And She Loves
10. On How To Be Lovely
11. Bonjour Paris
12. Clap Yo Hands
13. 'S Wonderful
Bonus Tracks:
14. Funny Face – alternate version
15. Think Pink – alternate version
16. How Long Has This Been Going On – alternate version
17. Bonjour Paris – alternate version
18. He Loves And She Loves – alternate version
19. On How to Be Lovely – alternate version
20. Clap Yo Hands – alternate version
21. 'S Wonderful – alternate version
Format:
UK English