Garth Brooks Announces Two 'One Man Show' Concerts In Las Vegas
'I look forward to celebrating my birthday early that weekend in Vegas,' he states in a press release. 'Getting to sing and hear everyone singing is my favorite thing.'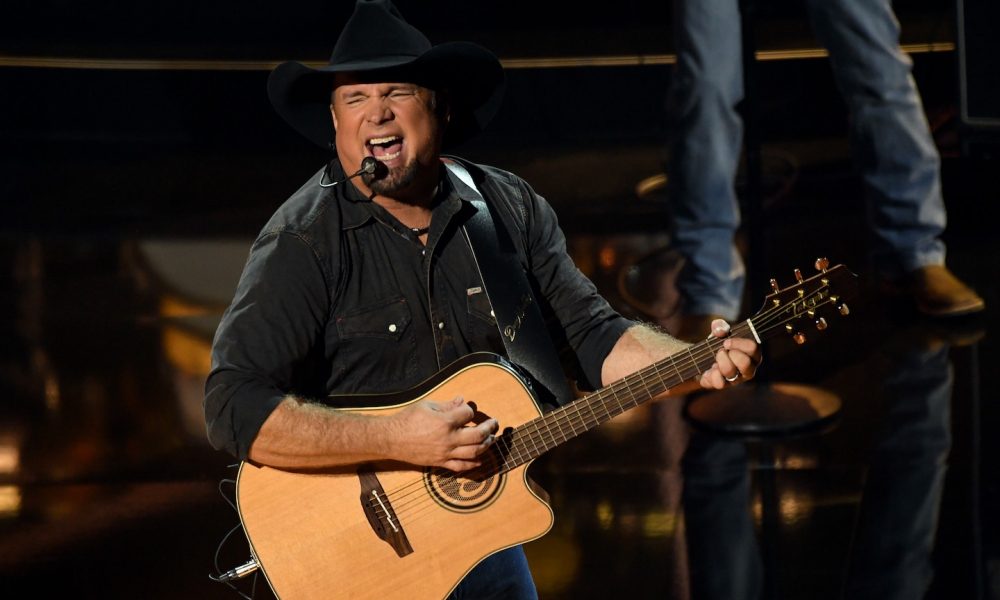 As he continues to assemble 2022 Stadium Tour dates, Garth Brooks just announced a special pair of shows in Las Vegas in early February for two shows that will be called, "Garth Brooks: The ONE Man Show."
Set for the 5,200-capacity Dolby Live at Park MGM, the two shows will take place on February 4 and February 5. The two shows are just days before Brooks turns 60 years old on February 7, and the star says the dates will serve as a birthday party of sorts.
"I look forward to celebrating my birthday early that weekend in Vegas," he states in a press release. "Getting to sing and hear everyone singing is my favorite thing."
Tickets for Brooks' Vegas shows go on sale December 22 at 10AM PST. Limited seating is available, and there will be a six-ticket cap per purchase.
The Vegas dates are, for the time being, Brooks' first shows of the year. Just days ago, he put an Orlando stop on his Stadium Tour calendar for next March; it was the third straight week that he's booked a Stadium Tour stop. He previously shared plans for a (now sold out) date in Fayetteville, Arkansas, a show in Baton Rouge, Louisiana, and two stops in Dublin, Ireland's Croke Park that quickly expanded to five due to fan demand.
On October 25, Garth Brooks joined the Recording Industry Association of America in honoring late country music legend Charley Pride with the RIAA's lifetime achievement award. The event took place at the National Museum of African American Music in Nashville, Tennessee.
"Sometimes the greatest honor you can receive is being part of honoring someone else – this is an honor," Brooks said via a statement.
Pride's son Dion accepted the honor on behalf of his late father. Brooks also spoke with songwriter, author, and Vanderbilt University faculty member Alice Randall as part of a Q&A session centering on the impact of Pride's influence on country music. Randall penned the Trisha Yearwood hit "XXX's and OOO's," consulted on and appeared in the Ken Burns documentary Country Music, and appeared in Pride's PBS documentary I'm Just Me.