Hear (G)I-DLE's English Version Of Hit 'LATATA'
The k-pop sensation recently made their US debut with mini-album, "I trust".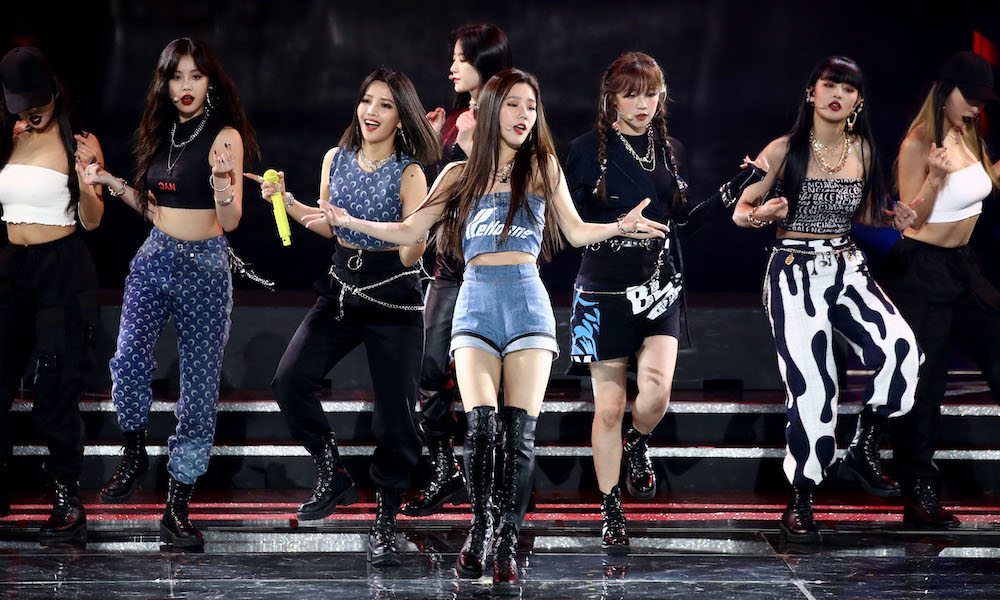 (G)I-DLE, one of South Korea's best-selling girl groups are continuing to soar in popularity in America, following the release of their US debut, I trust. Now, the six-piece is releasing an English version of the hit that started it all for them, 'LATATA'.
Originally released in 2018, 'LATATA' was the lead single off the group's debut EP, I am, and  was written and produced by band member Jeon So-yeon (better known as Soyeon). A massive hit in South Korea, the original recording of 'LATATA' peaked at No.4 on the Billboard World Digital Songs chart and has since amassed over 69 million streams on Spotify. The song's music video, meanwhile, has garnered 153 million YouTube views to-date. A variety of outlets, including PAPER, included the song in their roundup of the "Top 20 K-Pop Songs of 2018".
Last year, (G)I-DLE also released a Japanese edition of 'LATATA' along with an EP of the same name.
Since its release in April, I trust has reached the No.1 position at the iTunes Overall Album Charts in 61 markets, while the group continue to receive a warm reception from the press. MTV praised that, "It's that tenacity that solidifies (G)I-DLE as a formidable group eager to claim the global throne".
The group's video for lead single 'Oh My God', which was called "Stunning" by Billboard, has racked up 82 million YouTube views since its premiere last month.
Formed in 2018, (G)I-DLE consists of main vocalist Cho Mi-yeon, known simply as Miyeon; Thai singer, songwriter and producer Nicha Yontararak (known as Minnie); rapper, producer and songwriter Jeon So-yeon (Soyeon); Chinese singer and television host Song Yuqi (Yuqi); as well as singers Soojin and Shuhua.
Over the past two years, the group have received multiple awards, including "Best Performance" at the annual Golden Disc Awards and "The World K-POP Rookie Award" from the GAON Chart Music Awards. In January, they performed at the Golden Disc Music Awards, joining an all-star line-up of talent, including BTS, MONSTA X, TWICE, and others.
'LATATA' is available now. Listen to it here. 
Format:
UK English