Billie Eilish And FINNEAS Will Launch GRAMMY Museum's New Streaming Service
The service will feature new artist interviews, performances and livestreams, as well as special releases from the GRAMMY Museum archive.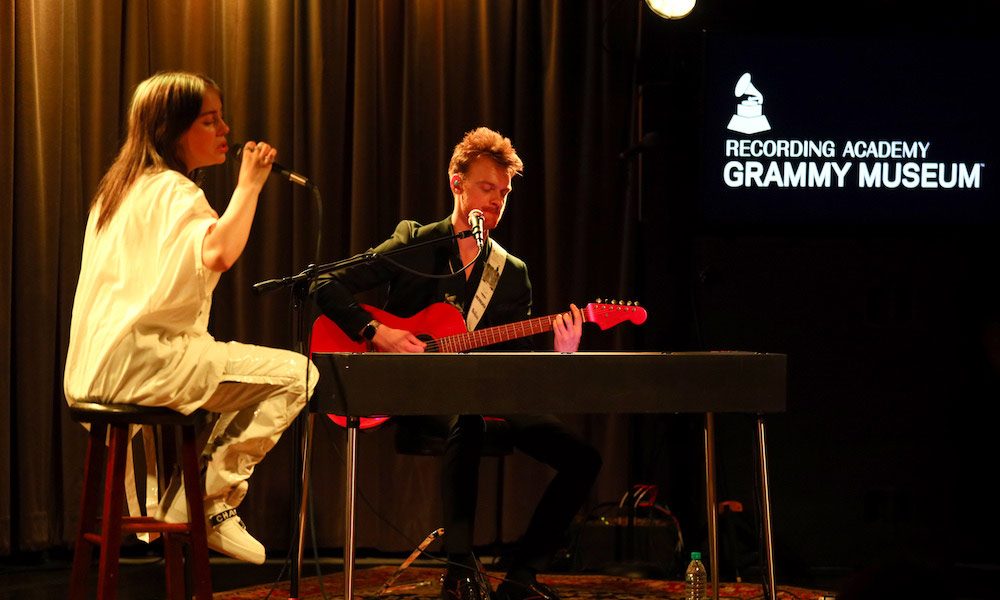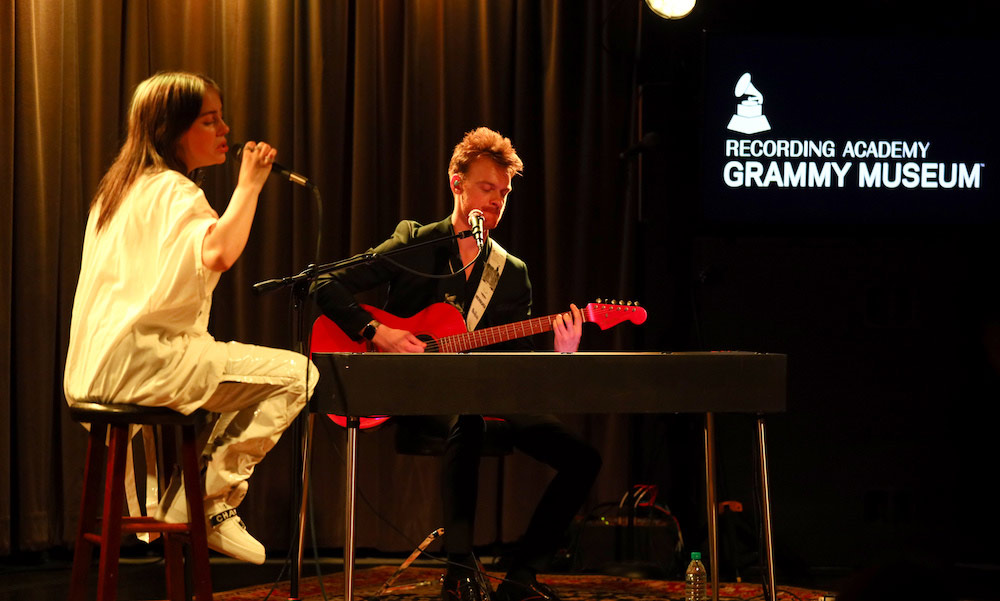 Longtime supporters and multiple GRAMMY Award winners Billie Eilish and FINNEAS will kick off the GRAMMY Museum's new streaming service called COLLECTION:live this month.
The service will feature newly produced artist interviews, performances, and livestreams, as well as special releases from the GRAMMY Museum archive.
A special interview with the sibling duo, conducted by GRAMMY Museum moderator Scott Goldman, will be available for streaming on COLLECTION:live on Thursday, September 17, at 12 a.m. ET.
"Without the GRAMMY Museum, we wouldn't have gotten to experience or learn about so many important artists before us," said FINNEAS. "Their programs provide a unique access, insight, and education that we consider hugely instrumental in our own careers and musical development."
Academy Award-winning film score composer and record producer Hans Zimmer will join Eilish and FINNEAS in conversation to discuss "No Time To Die," their original song written for the upcoming James Bond film.
"It's an honor to be part of this new series and to support the GRAMMY Museum, a place that had such a huge impact on us growing up," said Eilish.
The GRAMMY Museum's COLLECTION:live will also feature exclusive releases from the Museum's archive including Eilish and FINNEAS' 2019 interview and performance at the Museum.
Billie Eilish On The Inspiration Behind "All The Good Girls Go To Hell" | GRAMMY Museum
"COLLECTION:live represents another phase of the GRAMMY Museum's continued success with delivering music and museum-related content in a new and accessible way for our members, students, and music lovers," said GRAMMY Museum President Michael Sticka of the program.
Interviews and performances with Selena Gomez, the Jonas Brothers, and Glass Animals will also be included in the September 17 COLLECTION:live launch date, with more exclusive content to come from K-pop idols BTS, Tame Impala, Rufus Wainwright, and more.
Eilish and FINNEAS have been keeping busy during quarantine, including a recent performance on NPR's Tiny Desk and an appearance at the Democratic National Convention.
Listen to the best of Billie Eilish on Apple Music and Spotify.