Watch The Video For Greta Van Fleet's New Single, 'Age Of Machine'
The new track also features on the band's upcoming sophomore album, 'The Battle At Garden's Gate'.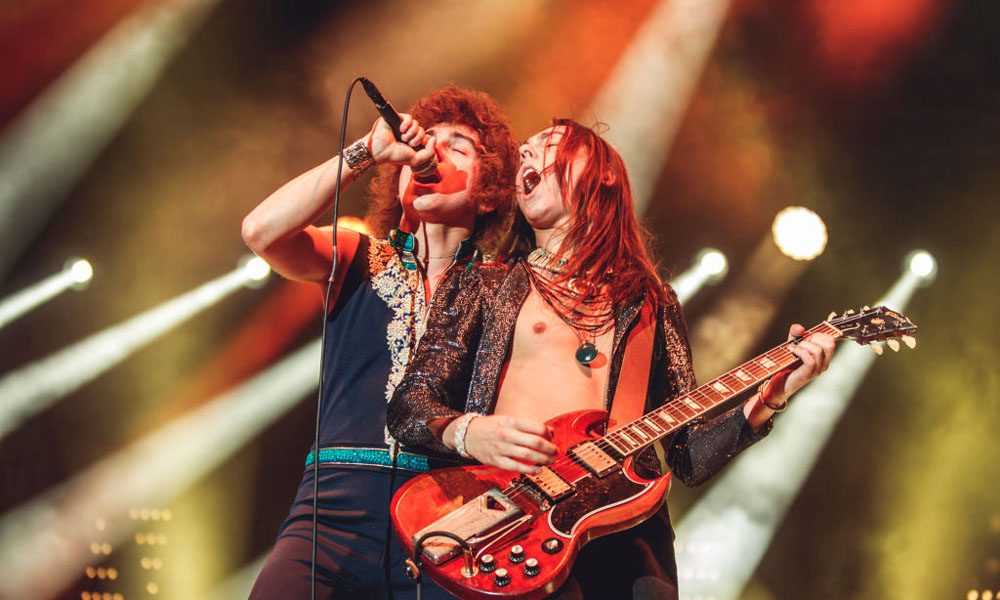 Greta Van Fleet have shared the new video for their new single "Age of Machine" today. You can check it out below.
The video creates a new universe filled with symbolism and open to interpretation, with whispers of reflections on modernism. It is a response, a tiny piece of art in a very large conversation – four brothers and friends who spend very little time online, filled with questions – where is technology taking us, what does it all mean, and what are we trading in exchange?
The video addresses the crumbling beauty around us, but leaves the final significance to the viewer – whether that narrative be focused on climate, industrialism, intimacy, self-confidence, tradition, humanity itself, or otherwise. The only clear concept in the video is that the band chooses life.
The "Age of Machine" music video was co-directed by Greta Van Fleet and Matthew Daniel Siskin. The new song released last Friday with the announcement of The Battle at Garden's Gate, the band's new album due April 16, 2021 through Lava/Republic Records.
Described as "A bold evolution" from the band's 2018 full-length debut Anthem of the Peaceful Army, The Battle At Garden's Gate came together primarily on the road or while in the studio after the runaway success of 2017's "Highway Tune" led to the band packing up, leaving home, and eagerly soaking up new experiences on an extended road trip around the world.
"There was a lot of self-evolution happening during the writing of this album that was prompted by experiences I had, experiences we all had, so a lot of contemplation occurred," Josh Kiszka says, while Jake Kiszka adds, "It's reflecting a lot of the world that we've seen, and I think that it's reflecting a lot of personal truth. What Josh does very well with the lyrics is telling ancient tales with a contemporary application."
The Battle At Garden's Gate is out on April 16 and can be pre-ordered here.