Greta Van Fleet Partners With Gibson For SG Guitar 61st Anniversary Celebration
'Moving forward with Greta Van Fleet and the SG allows me to be more dynamic and create sounds that are more outside the realm of conventional.'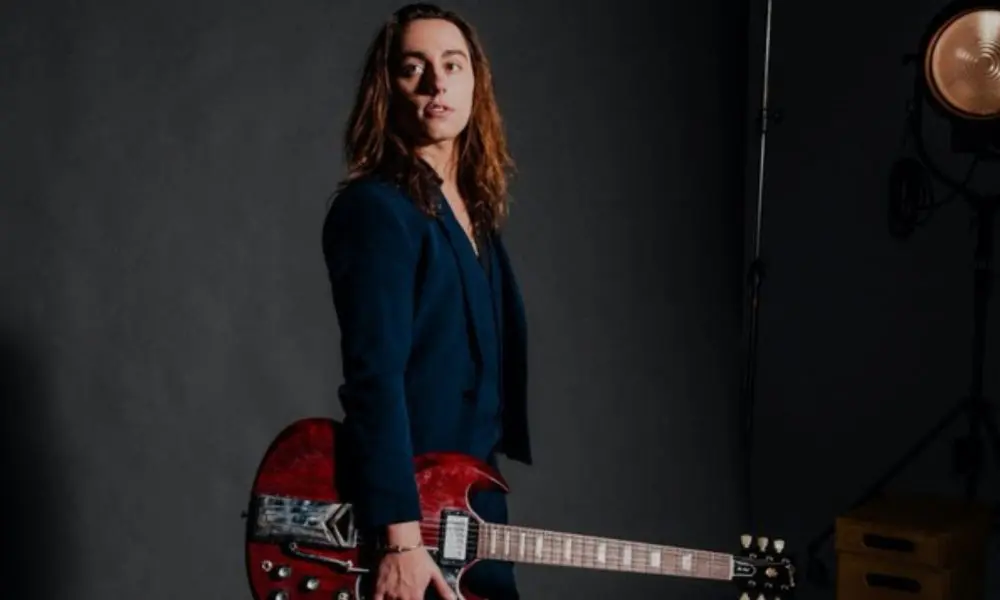 In honor of the 61st anniversary of the iconic SG guitar, renowned instrument brand Gibson has partnered with guitarist Jake Kiszka of the Grammy Award-winning rock band Greta Van Fleet for a celebration of the seminal guitar model.
"My first electric guitar was an SG with P90s, and I haven't gone back on it since," Kiszka shared in an exclusive interview with Gibson. "The '61, this particular model, has defined me as a player and I think I've defined it in return. Moving forward with Greta Van Fleet and the SG allows me to be more dynamic and create sounds that are more outside the realm of conventional."
60th Anniversary '61 Les Paul SG with Jake Kiszka of Greta Van Fleet
Gibson launched the Les Paul SG in 1961, catching the attention of music lovers with the model's sleek, all-mahogany body design. The iconic design has since become the brand's most popular guitar to date with an widespread embrace of its once-unconventional shape.
Throughout the lineage of Rock and Roll, the Gibson Les Paul SG had been a favorite instrument among the likes of AC/DC's Angus Young and The Beatles' George Harrison.
"I started playing guitar around three, unconventionally, but that was sort of the household that we were raised in," Kiszka explains. "I think what drew me to the instrument at such a young age was purely the mysticism that surrounded the instrument. There were so many secrets to be unlocked in that sense."
Elsewhere in the interview, the Greta Van Fleet member recalls a core memory of visiting Guitar Center with his father and being enamored with the SG model, so much so that it arrived under the family Christmas tree later that year.
"What drew me to the SG in that moment was more of a feeling than sort of something that was a premeditated act," he explained. "I don't know why but this is my instrument, it just happens."
Later this year, Greta Van Fleet will embark on the Dreams in Gold arena tour. The trek kicks off on March 10 in Kalamazoo, Michigan and follow through stops across the US before wrapping with two nights at the O2 Apollo in Manchester, UK on June 28 and 29. Tickets can be found on the official Greta Van Fleet website.