Guns N' Roses Release 'Not In This Lifetime' Pinball Game
The game was designed with the help of avid pinball collector and player, Slash.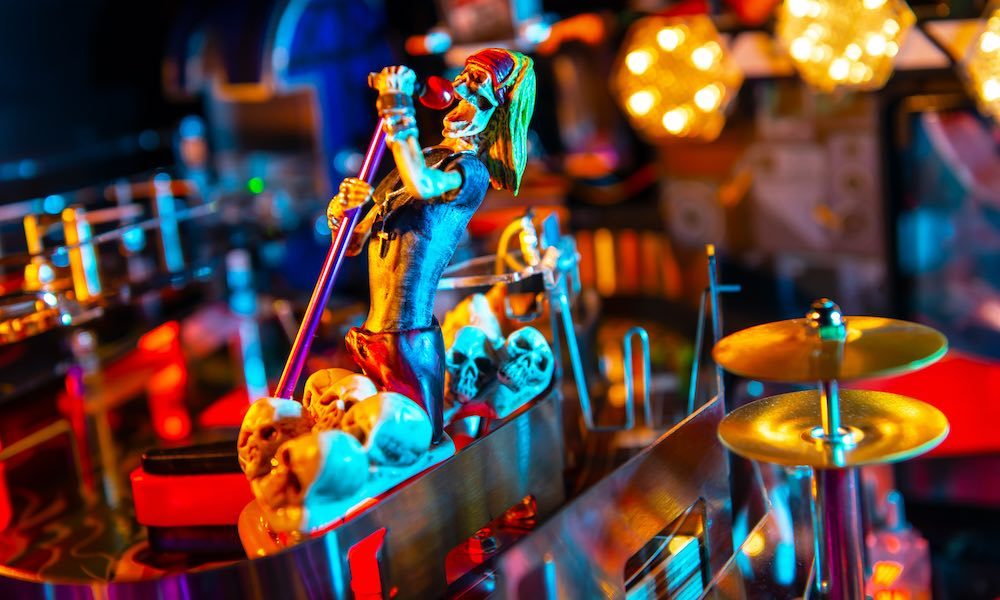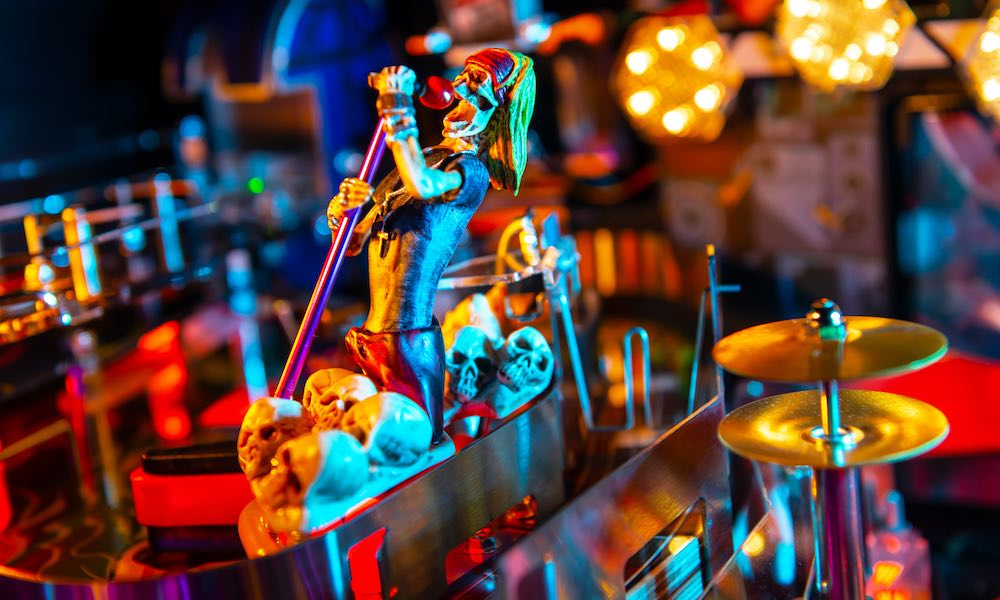 Guns N' Roses have translated their iconic music, epic live performances, and wild stage elements into the excitement of a pinball game. The legendary rock band partnered with industry leader Jersey Jack Pinball to design the game, which was inspired by their colossal "Not In This Lifetime" tour. The 2016-2019 run stands as the third highest-grossing concert outing of all time.
Guns N' Roses Pinball by Jersey Jack Pinball
GNR guitarist Slash, who is an avid pinball collector and player, worked hands-on with Jersey Jack designer Eric Meunier for over two years to develop the game. The heralded guitarist crafted specific gameplays and recorded sound effects, music, and voice-overs for the new game. Original instrumentation and effects were also provided by Duff McKagan and Richard Fortus, while McKagan and Melissa Reese provide narration. Voice recordings from the likes of Axl Rose, Frank Ferrer, Dizzy Reed, and GNR announcer MC Bob, can also be heard throughout the game.
"It's been a very fulfilling experience working with Jersey Jack on the new GNR 'Not In This Lifetime' pinball machine," said Slash in a statement. "Jersey Jack pinball games are some of the most unique and beautiful pins ever made and I am honored to have been able to work with their brilliant team to design one of the most original and exciting rock'n'roll pins ever produced."
"To have this type of design work and participation from the game's namesake creating the actual pinball game, has never, ever, been done before in the industry," added Meunier.
"Not in This Lifetime" aims to recreate the GNR concert experience through hundreds of interactive LED lights and multiple LCD displays, plus 21 full-length studio master tracks from Guns N' Roses' catalog – all playing from a 120 Watt, 2.1 stereo sound system. Additionally, the game features custom animations and hours of "Not in This Lifetime" tour footage.
Three models of the game are available, including a Collector's Edition, limited to 500 units, which not only includes exclusive features but has also been signed by Axl Rose, Slash, and Duff McKagan. Fans can purchase all editions of the game directly through Jersey Jack Pinball as well as via local distributors and authorized dealers for Jersey Jack worldwide.
Listen to the best of Guns N' Roses on Apple Music and Spotify.