Gwilym Lee: "You Don't Want To Let People Down" Playing Queen
Gwilym Lee found himself working harder than ever for 'Bohemian Rhapsody', and describes Queen guitarist Brian May as "a real renaissance man".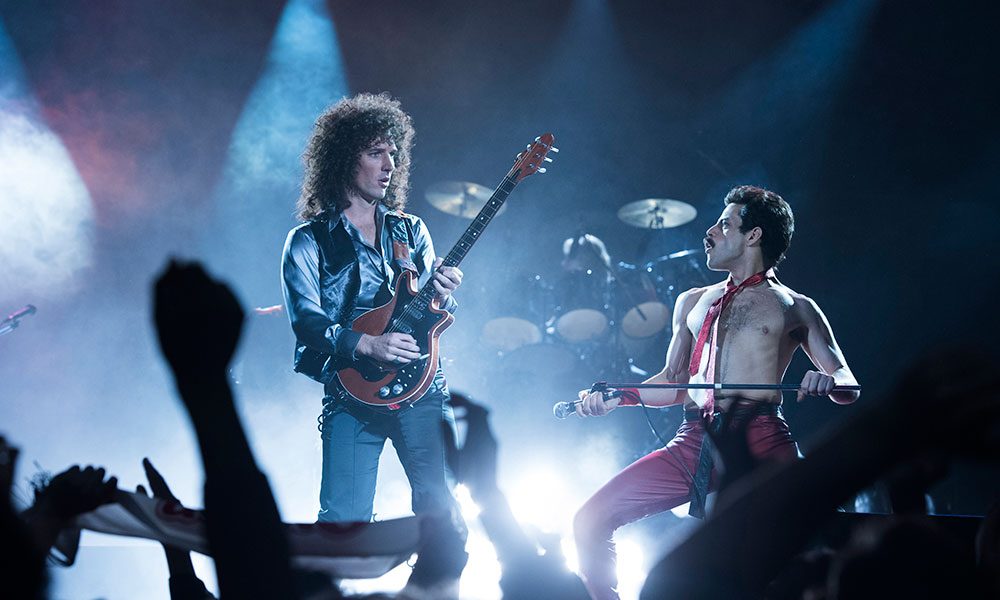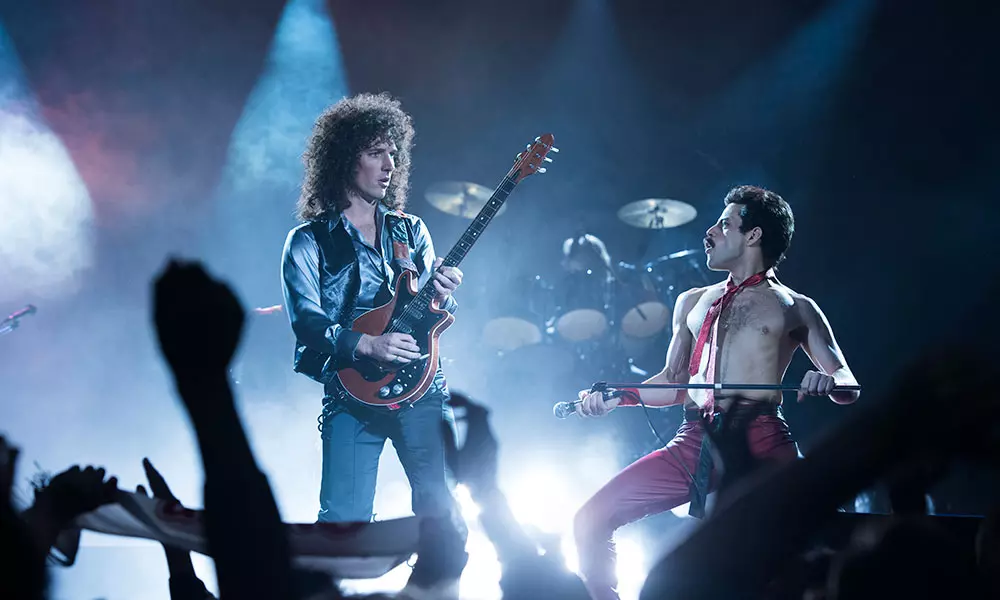 The hotly anticipated Queen biopic, Bohemian Rhapsody, premieres at London's SSE Arena tonight. With Rami Malek starring as Freddie Mercury, and Gwilym Lee in the role of Brian May, it looks set to be as epic as the group's music. As Gwilym Lee tells uDiscover Music: "I think one of the hardest challenges in this film was to try and live up to the legendary status of Brian May, but also of the music."
Calling Queen's music "a celebration of life", Lee continues, "It's joyous and it's irreverent and unashamed… They had the strength of their convictions to really express themselves like no other band. They were completely unique in that sense."
Lee's first encounter with Queen's music was via his brother, and then the unforgettable headbanging scene in Wayne's World. "Seeing Mike Myers' character and the others in that film headbang to 'Bohemian Rhapsody' was quite an iconic moment," he says. "Every time I listen to 'Bohemian Rhapsody', it's very difficult not to do that."
"You don't want to let people down"
Having lived and breathed Queen during the making of the film, Lee now has a greater sense of their music. "They're not too specific to a time or a place or a generation," he says. "They're not bothered about containing themselves with one specific genre. They cover everything. They're influenced by opera, by musical theatre, by disco, by heavy rock – and you hear it all in their music and so there's always something to keep you interested. But also, beyond that, there's a celebration about their music. There's a kind of lust for life in their music and you can find something to soundtrack any moment in your day.
"It's loved by so many, and you really feel that you just want to do that justice. You don't want to let people down."
In particular, Lee had Queen's legendary guitarist, Brian May, to honour. "I worked harder on this film than I've worked on anything because of that," he says. "Just the amount of hours that went into voice, movement, playing the guitar – that was a huge challenge for me. Probably the biggest challenge, I think."
May's status as one of rock's virtuoso guitarists seems assured, but few people know about his other interests – as Lee discovered. "He also has a PhD in astrophysics, specialising in interplanetary dust. He is an expert on stereoscopic photography – 3D photography – he is an animal-rights activist. He has so many facets to his character and his personality. He's a great eccentric, I think, and a real renaissance man. He's incredibly intelligent, has a meticulous attention to detail and a great mind, but also a very gentle kind of warm, loving human being."
Bohemian Rhapsody premieres at London's SSE Arena tonight, before opening on 24 October in the UK and 2 November in the US. Find out more at www.foxmovies.com.
Format:
UK English