Halsey, Justin Bieber Among Headliners For Milwaukee's Summerfest
With over 100 musical acts, the festival spans three weekends in June and July.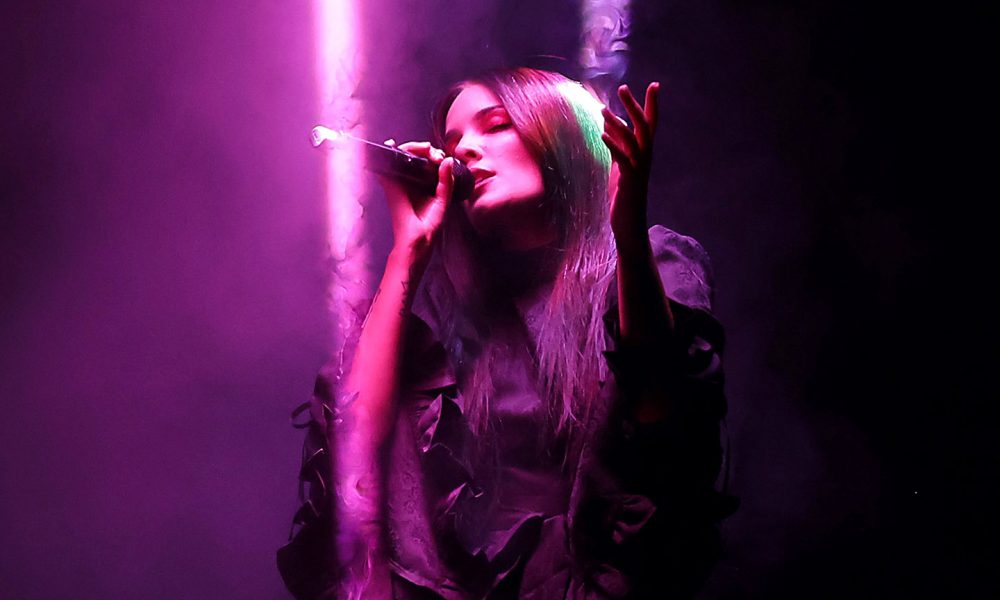 Halsey, Justin Bieber, Machine Gun Kelly, Thomas Rhett, and Lil Wayne are among the 2022 headliners of the Milwaukee-based music festival, Summerfest. The annual event, which spans three weekends in June and July, showcases artists from a range of genres, including hip-hop, country, and pop. Jason Aldean, Wiz Khalifa, Wu-Tang Clan, Rod Stewart, and the Backstreet Boys are also slated to take the stage at the star-studded concert series.
After a one-year hiatus and a delay last year, amid the pandemic, Summerfest returns to the traditional festival season. Attendees will have plenty of incredible music to look forward to. In addition to the artists listed above, other notable acts on the lineup include Alessia Cara, The Black Crowes, Taking Back Sunday, Charli XCX, Death Cab For Cutie, Steve Aoki, and Third Eye Blind.
A range of exciting supporting acts will also be on the bill. Joining Halsey will be The Marías and Abby Roberts, while Jaden, Harry Hudson, and ¿Téo? will open Beiber's set. Machine Gun Kelly, who released his highly-anticipated sixth studio album, Mainstream Sellout, last week, will be joined by Avril Lavigne and Iann Dior.
Promoted as "the world's largest music festival," Summerfest will host more than one hundred musical acts and will feature eleven different stages over the weekends of June 23-25, June 30-July 2, and July 7-9. A variety of ticket options are currently on sale now, including multi-day and single-day passes, as well as exclusive festival experience packages.
In addition to music, the festival will also offer a large amount of culinary options for attendees. "Great music isn't the only thing to enjoy at Summerfest. Our food lineup is deep-rooted in local tradition featuring many local Milwaukee favorites and is just as diverse as our headliner lineup," the website notes.
For tickets and more information, visit Summerfest's official website.