Thomas Rhett
Thomas Rhett is a Grammy-nominated country singer and songwriter from Nashville who's notched multiple chart-topping hits over his career.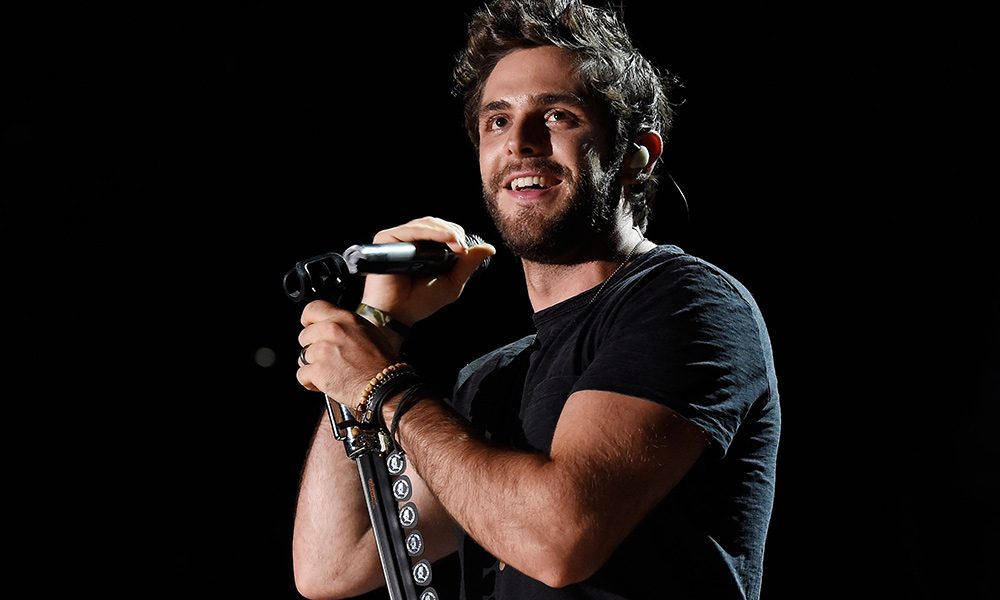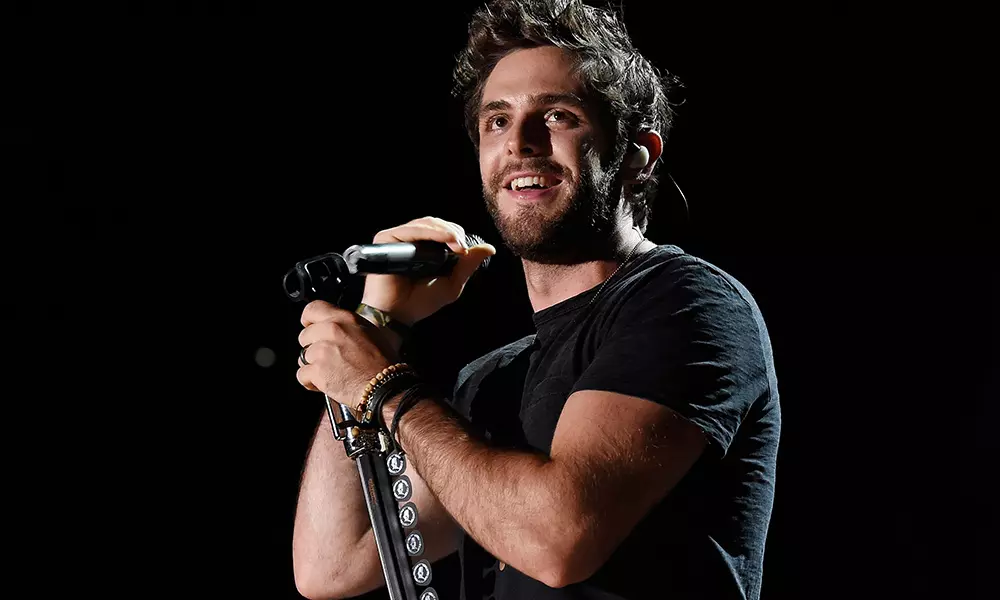 Thomas Rhett's musical personality was created by radio. Years before his career began, the young Southerner spent his time listening to the sounds of FM radio. "Growing up, there was no such thing as listening to one radio station," he remembers. Instead, Thomas would regularly flip from one station to another, cranking up a mix of country, pop, R&B, rap, rock, and oldies. It was a tangle of music that helped shape the DNA of one of country music's hottest stars.
Born in Valdosta, Georgia in March 1990, Thomas is the son of songwriter Rhett Akins, who had the major success of his own on Decca in the mid-1990s, including a country No. 1 with 'Don't Get Me Started.' Thomas's own chart debut came in 2012 with the single 'Something To Do With My Hands,' a top 20 success, and after further singles and a self-titled EP, his debut album It Goes Like This followed in 2013. It spawned five Top 40 hits, three-country airplay No.1s and five sales hits, including a major breakthrough single with the title track. All of this helped him secure a New Artist of The Year nomination at the American Country Awards.
As well as It Goes Like This, the album housed the further airplay chart-toppers 'Get Me Some of That' and 'Make Me Wanna.' It was recorded in Nashville and produced by Jay Joyce, Michael Knox and Luke Laird. It prompted one reviewer to say: "It's full of energy, good humour, and the kind of backroad good-old-boy wisdom that everybody seems to love." Helped, no doubt, by the fact that Rhett, father and son, co-wrote five of the songs, with Thomas's dad also adding backing vocals.
Two years later and Rhett was tipping his hat to his days of listening to a swathe of radio stations as he unveiled his sophomore 2015 release Tangled Up, an album that mixes the sound of his influences with equal doses of groove, melody and twang.
Although recorded in his hometown of Nashville, Tangled Up was written all over America, during a year-long tour in support of Rhett's first album. Like many performers, he was inspired by being on the road to writing and was helped by a select handful of co-writers, again including his father, to come up with an album of powerful songs that further enhanced his profile.
Tangled Up is such an upbeat, energetic record, its momentum no doubt inspired by being on stage, as Thomas himself explains, "At our shows, there aren't any rules," he says. "There's no such thing as standing still and just singing a song. I love jumping into the crowd. I love to dance. The whole show is very up-tempo, high energy, and completely unpredictable."
Produced by Dan Huff and Jesse Frasure, the album is filled with party anthems, dance tunes, drinking songs, love ballads and everything in between, all tied together by a dynamic and charismatic singer, unafraid to blur the lines between genres. Some songs seem influenced by country stars such as Eric Church, others are more reminiscent of Justin Timberlake or Bruno Mars. None of the tracks sound alike, and yet with his musical personality now established, they all sound like Thomas Rhett songs.
'Crash And Burn,' the album's first single, entered the country charts long before the album's release, and hit No.1 in airplay in the very week that Tangled Up hit the street. Any number of the remaining tracks, from 'South Side' (a groove-heavy number co-written with Chris Stapleton) to the double-platinum and Grammy-nominated 'Die A Happy Man' (a heartfelt tribute to Thomas' wife) have "big hit" written all over them; indeed, the latter went on to top both the sales and airplay charts. On the title track, there's even a nod to Michael Jackson's dancefloor jams.
Rhett's fast-moving career as one of the premier artists in the Big Machine Label Group has had him expanding country music's borders to include the UK: having been extensively supported by BBC Radio 2, he travelled to the UK in March 2016 to perform at the Country 2 Country festival.
It was his namesake Rhett Butler, in Gone With The Wind, who uttered the immortal line, "Frankly, my dear, I don't give a damn." But when it comes to Thomas Rhett, everybody does.
Max Bell
Format:
UK English