The Mavericks
The country rock band from Miami, Florida are widely regarded for their genre blend of country and Latin music.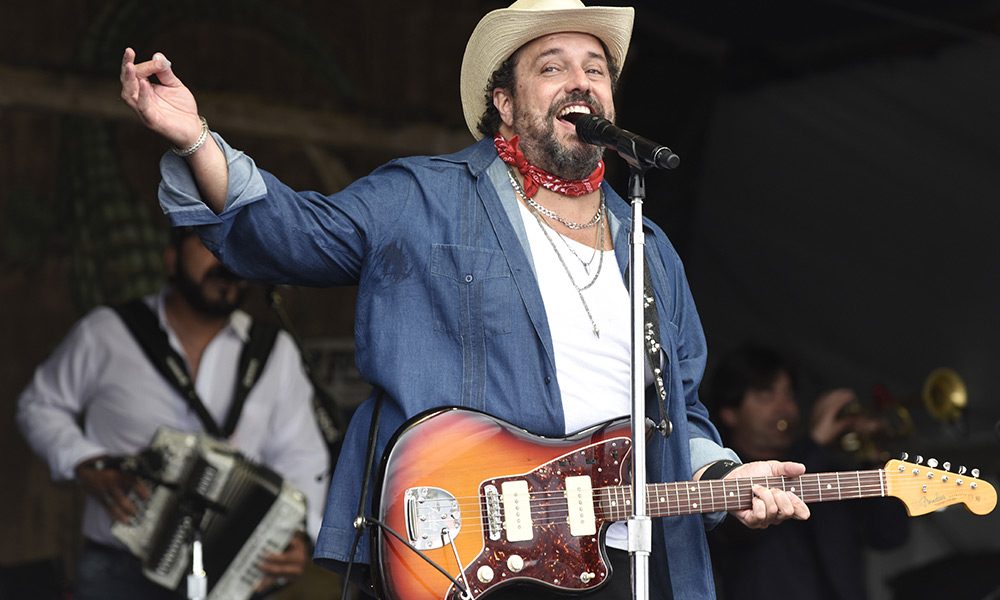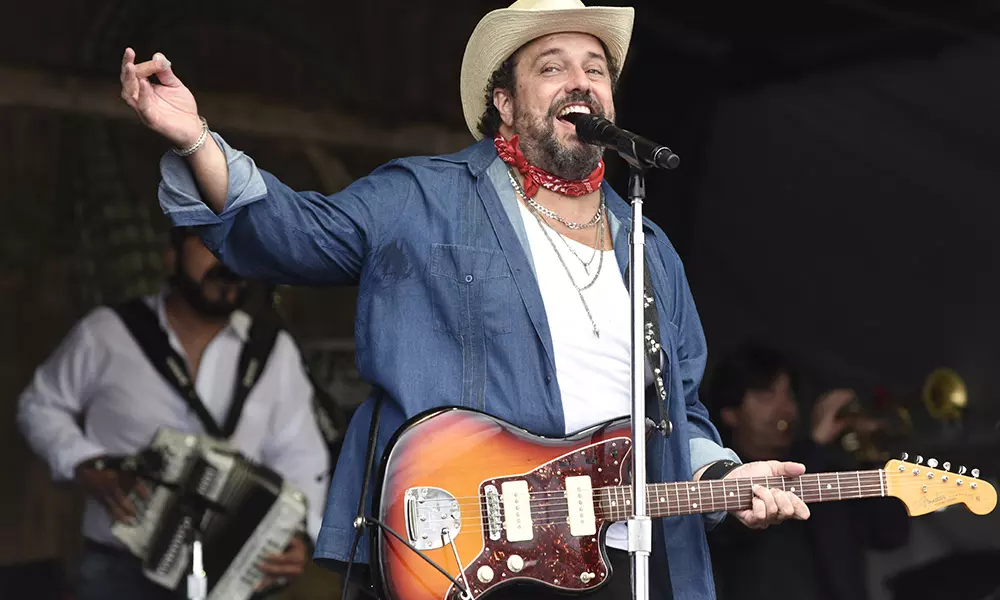 Raul Malo's magnificent Mavericks formed in Miami in the late 1980s and immediately won their spurs as neo-traditional country rock and Latin band with the most scorching live act many had ever seen. Virtuoso musicianship, superb songwriting and an image to match their name ensured their studio albums made an impact. They also enjoyed a string of fourteen charted singles on the Billboard country charts and became firm favourites with the British crowd thanks to the Trampoline album and the defining hit 'Dance the Night Away'. They also have an awards cabinet to match their prowess. As well as numerous CMA recognitions for their vocal and group prowess they earned the Best Country Performance award at the Grammies in 1995. After taking an extended break from all things Maverick, Malo satisfied his wanderlust and reformed the group in 2012 and their reunion album In Time proved to be another well-received item.
The band emerged from the alternative or post-punk scene in Miami, Florida in the late 1980s, refining their chops with hard-core acts that could seldom outdo them, whatever the nature of the gig. In 1991 they signed a major label deal with MCA Nashville shortly after releasing the independent self-titled debut. Featuring Raul Malo's distinctive writing the opening album is well worth checking out for such strong songs as 'This Broken Heart' and 'Strength to Say Goodbye' which laid down the blueprint for Mavericks' expert mix of rock, country and an economical brew of swing and Tex Mex with Latin overtones that reminded many of early Santana.
1992's From Hell To Paradise included reworked versions of four early tunes as well as the stone country gems 'Hey Good Lookin' and 'Excuse Me (I Think I've Got a Heartache)'.
However, it was What A Crying Shame (1994) that made the mainstream sit up and take notice. This five-star affair features the solid set up of Malo, fellow founding member and bass player Robert Reynolds, the ace drummer Paul Deakin and well-chosen sidemen like Tom Petty man Stan Lynch, Bruce Bouton on pedal steel and pianist John Jarvis. Working with producer Don Cook, Malo and company perfected their art here with certain numbers like 'What A Crying Shame', Jesse Winchester's 'O What A Thrill', 'There Goes My Heart' and 'All That Heaven Will Allow' becoming singles hits and staples in their live shows. There are smart covers too, notably Bruce Springsteen's 'All That Heaven Will Allow', and collaboration between Raul and NRBQ guitarist Al Anderson on 'The Things You Said To Me' that acts as a bridge between generations of hard-rocking country styles.
>With new guitarist Nick Kane on board, allowing Malo more space for his increasingly brilliant frontman status, Music for All Occasions (1995) went top ten. Adding ingredients from the Cajun and Cuban cupboard this album cemented the Anderson/Malo partnership on 'All You Ever Do Is Bring Me Down' (featuring the conjunto master Flaco Jimenez on accordion) and 'The Writing on the Wall'. A brilliant cover of the Frank and Nancy Sinatra duet 'Somethin' Stupid' pitched Raul alongside Trisha Yearwood, while 'Here Comes the Rain' garnered the band their aforementioned Grammy.
Trampoline was accompanied by extensive European touring and hit pay dirt in the UK thanks to our love for 'Dance the Night Away' and 'I've Got This Feeling'. Their most adventurous disc to date, Trampoline is enhanced by Malo's sublime range of playing on gut string, electric sitar, six-string bass and piano. His co-writes with James House, Kostas and Anderson seem as freshly minted now as they did in 1998 and the barrage of horns and percussion make this an all-time great party album that is totally ripe for rediscovery today. If you've never jumped on this Trampoline you are in for a treat.
The Best Of The Mavericks (aka Super Colossal Smash Hits Of the '90s) is a twelve-track set that sold over 100,000 copies in the UK. It includes three bonus tracks on the much-expanded reissue. As well as a perfect take on Lennon and McCartney's 'A World Without Love' (yep, the old Peter and Gordon hit), we point to a cracking version of 'Are You Lonesome Tonight?' and 'I've Got This Feeling'. There's also the chance to revisit their interpretation of Cat Stevens' 'Here Comes My Baby'. These guys know their history.
In Time (2013) brings The Mavericks rocking into the current climate like they've never been away. Universally acclaimed the disc's high chart placing proved how sorely we'd missed The Mavericks and how great it was to have them back on board. The familiar sensation of meeting up with an old friend is only enhanced by the fact that Malo knows exactly what his fan base craves. He's writing again with House and Anderson and the broad palette of American heartland music is bang on trend with those who want their Americana to kick over the traces rather than be authentically polite. Topping it all, of course, is Malo amazing voice, his timbre sometimes compared to that of Roy Orbison though his range of writing is far more eclectic than heartbreak and pop balladry alone.
For those who want to seek out hits and beyond we recommend Classic Mavericks, which is exactly that, and the even more far-reaching O What A Thrill – An Introduction To The Mavericks. The former is a punchy hits heavy set while the latter eschews the obvious and features some lesser-known if not overlooked album tracks from their jubilant jukebox.
So, here you have their past and it is a glittering career. Raul Malo and his Mavericks can't be taken for granted but you can take it as read that all the above are ready to ride.
Words: Max Bell