The Mavericks Announce 10th Anniversary Edition Of 'In Time'
The deluxe edition is out March 3 via The Valory Music Co.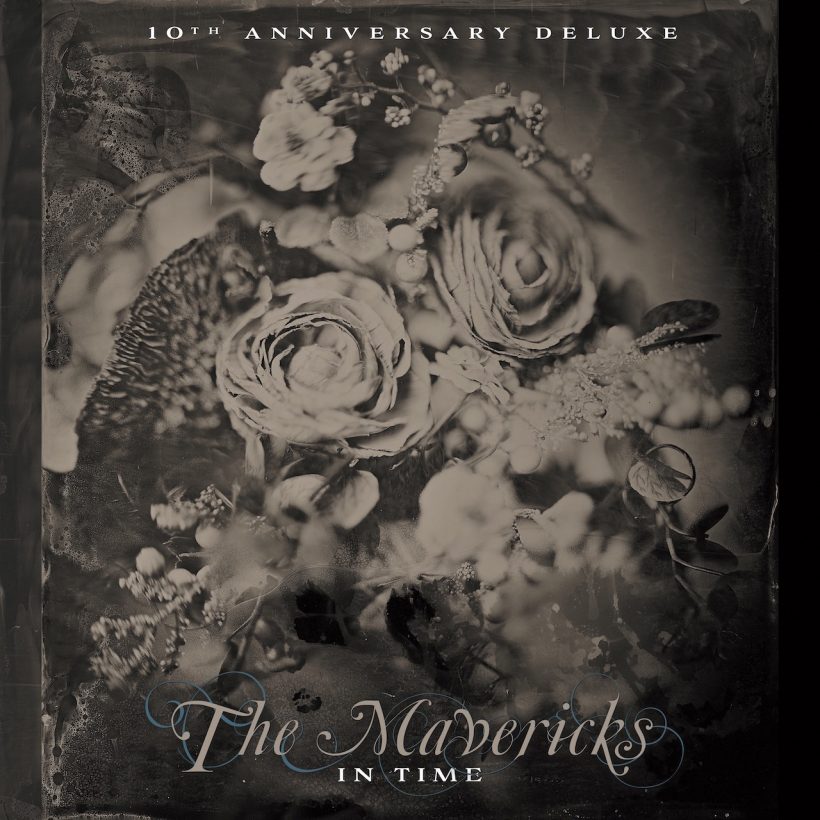 The Mavericks have announced the forthcoming release of a 10th anniversary deluxe edition of the band's critically-acclaimed album, In Time.
Arriving March 3 via The Valory Music Co., the re-vamped record includes all 14 original tracks plus never-before-released songs "Tonight Is The Night," the group's exquisite take on "Gentle On My Mind," and a rare conjunto version of "Ven Hacia Mi." The special anniversary edition album features the original cover artwork available on stunning electric blue vinyl, to celebrate 10 years of the band's hit comeback record.
The Mavericks - Tonight Is The Night
"We're thrilled to offer up this special anniversary version with extra tracks and the original album art initially planned before Mark Tucker took the iconic group photo that became the cover people know and love," explains Jerry Dale McFadden. "We weren't sure what to expect when we got back together to make this album after many years of being off. What would The Mavericks sound like in this new 2.0 version? Would our fans dig it? Well, In Time ended up being a huge hit for us, creating new fans and satisfying old ones alike."
Born of Cuban-American roots in Miami and long based in Nashville, where they perfected their distinctive and eclectic Americana/roots fusion of country, rock, and Tejano/Tex-Mex influences, The Mavericks have gone through three distinct phases since they were founded in 1989. An initial period of heady success marked by big hits and critical acclaim in the 90s gave way to a long hiatus starting in 2003, when the musicians each went their separate ways. The band managed to top previous successes with a triumphant reunion in 2012 that held long enough for them to celebrate the group's 30th anniversary.
Led by the mesmerizing vocals of Raul Malo, the driving swing of drummer Paul Deakin, the masterful playing of guitarist Eddie Perez, and eccentric style of keyboardist Jerry Dale McFadden, the Grammy, CMA, ACM, and Americana Music Lifetime Achievement Award-winning quartet continues their legacy of crisscrossing musical boundaries with fantastic abandon.