Ashley Campbell
Ashley Campbell has music in her blood and showbusiness in her genes. The daughter of legendary country and pop superstar, also an honourary Beach Boy, Glen Campbell, Ashley was born for the stage and destined to grace the studio.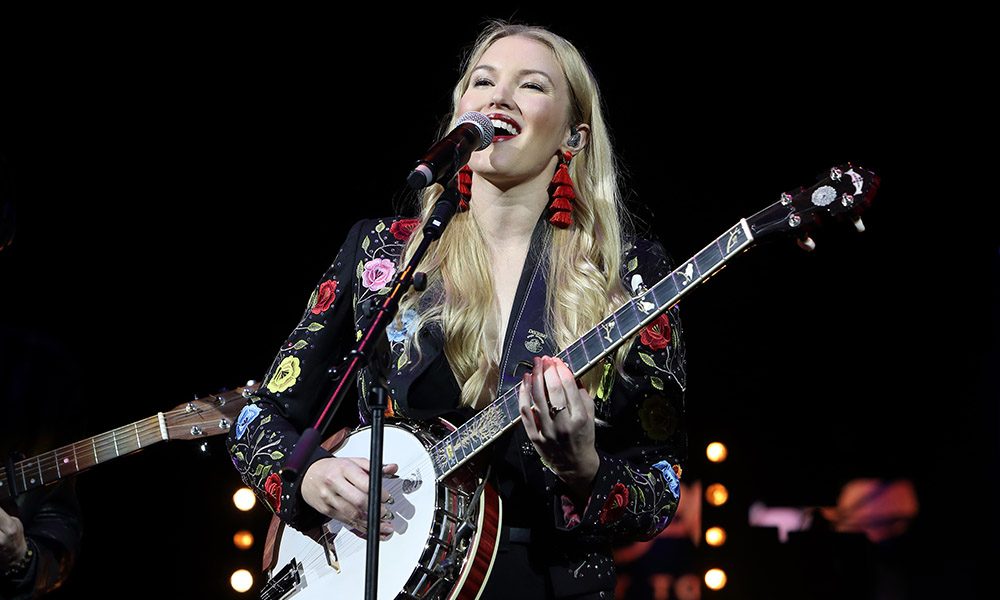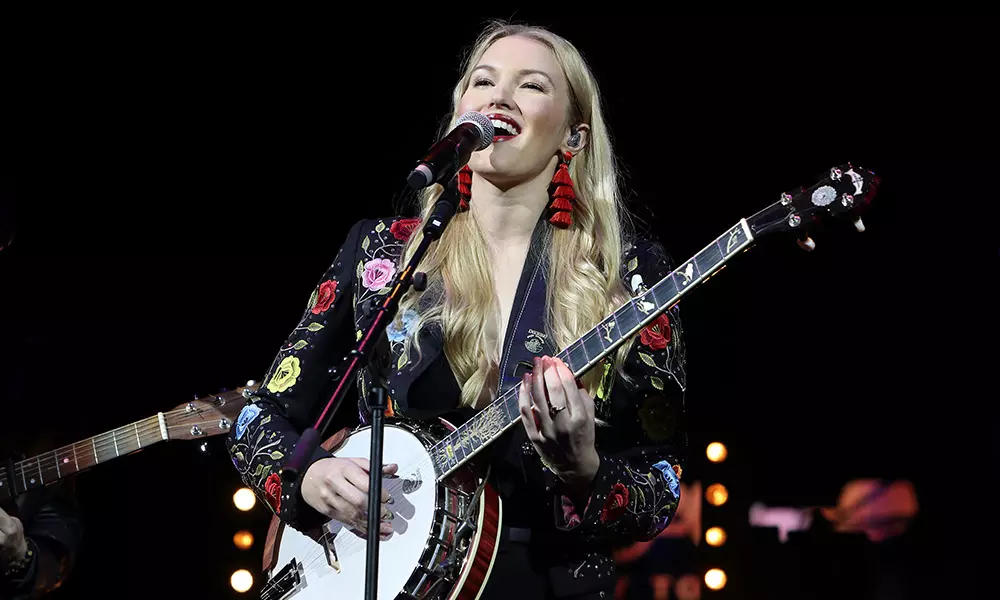 New rising star Ashley Campbell has music in her blood and showbusiness in her genes. The daughter of legendary country and pop superstar, also an honourary Beach Boy, Glen Campbell, Ashley was born for the stage and destined to grace the studio. A long time member of her father's touring band this talented singer, songwriter, guitarist and banjo player made her own debut with the single "Remembering" for Dot Records, via the Big Machine Label Group – a roster that also includes Steven Tyler, Maddie & Tae, Drake White and young newbie Tucker Beatthard.
The song "Remembering" was featured on the soundtrack of the Oscar-nominated and Grammy-winning documentary, Glen Campbell … I'll Be Me although Ashley's version is a punchier remixed take that differs from the soundtrack original. Having worked with the documentary producer Julian Raymond on early demos Ashley is now teamed with Kenny Chesney's producer, the great veteran Buddy Cannon (Mel Tillis, Willie Nelson, George Jones George Strait etc) and managed by Toby Keith's representative TK Kimbrell. Obviously the lady has solid roots but she is still determined to do it all her way and she won't be short of talented assists either since she has already appeared in the video for Rascal Flatts' "Banjo".
Born in – where else – Phoenix, Arizona in December 1986, Ashley Campbell is a chip off dad Glen Campbell's block. Mother is Kim Woolen, an acclaimed dancer and former member of the Radio City Music Hall 'Rockettes'. With theatre and song in her young armoury, one might have expected Ashley to be a child star. In fact, her parents put education first and she graduated with a BA in Theatre from Pepperdine University in Malibu, California whose campus is near the family home.
Campbell's first love was theatrical and comedy improvisation and she hankered after a role in Saturday Night Live while becoming an instant hit with The Sunday Team of Comedy Sportz Los Angeles and Serious V-Neck. But music was bound to come calling and Ashley played in the band Instant People with her brother Cal, Siggy Sjursen, and Ry Jarred. Instant People will be remembered by anyone who caught Glen Campbell's UK tour, where they opened for him. Ashley was very much a focal point and wowed the crowd with her multi-instrumentalism – vocals, keyboard, guitar and the banjo. Instant People's EP, Songs From We Must Be Changing, was super melodic and breezy with intricate harmonies and stand out songs in the shape of "The Strangest Thing" and "Home".
After that Ashley had her own project Victoria Ghost who would open for Glen on his poignant Goodbye Tour. She is also heard on the album Orthophonic Joy (The 1927 Bristol Sessions Revisited), billed here as Ashley with brother Shannon Campbell providing harmonies on Blind Alfred Reed's 1940s song "The Wreck Of The Virginian". This fine disc is produced by papa Glen's long-time cohort and banjo pickin' pal Carl Jackson (check 'em laying down "Dueling Banjos" for an instant adrenaline buzz of the most cosmic country virtuosity imaginable). Now starting to delve into the bluegrass world and developing her interest in the Earl Scruggs legacy Ashley knuckled down to writing with her friend Kai Welch. "Remembering" was a tough song to finish since it deals with Glen's on-going battle with Alzheimer's disease. Started in Malibu but finished in Nashville she describes the song's multi-faceted lyric as " feeling a lot of different things when I play the song. It just depends. I like to think that it makes me feel like I'm giving my dad a hug. I'm trying to be as open with people as possible about how my dad's doing without compromising his privacy or dignity. But I want them to know what it's like to be dealing with it, so I try to be as honest as possible. I'm sure as it gets worse when people ask how he's doing, I'll just say something like 'not great,' but I think that people need to know the reality of the disease," she says candidly.
Ashley has testified before Congress on behalf of Alzheimer's, raising awareness and doing benefits for the Foundation. "I fell into that role as a spokesperson because my dad can't be."
But her own show must go on and she is excited to be working with Dot Records and top executive Scott Borchetta who she calls, with a smile, a "fearless leader".
With most of the songs now ready to go Ashley's debut album is causing excitement for those privy to early hearings. If the results are anything like as exceptional as "Remembering" or her other documentary track "Home Again" then the country world is in for a real treat. You already know the surname, now get ready to discover Ashley Campbell.
Words: Max Bell
Format:
UK English