Alan Jackson
The legendary Nashville country artist's career counts chart-topping hits like "Chattahoochee" as well as collaborations with artists like Zac Brown Band and Jimmy Buffett.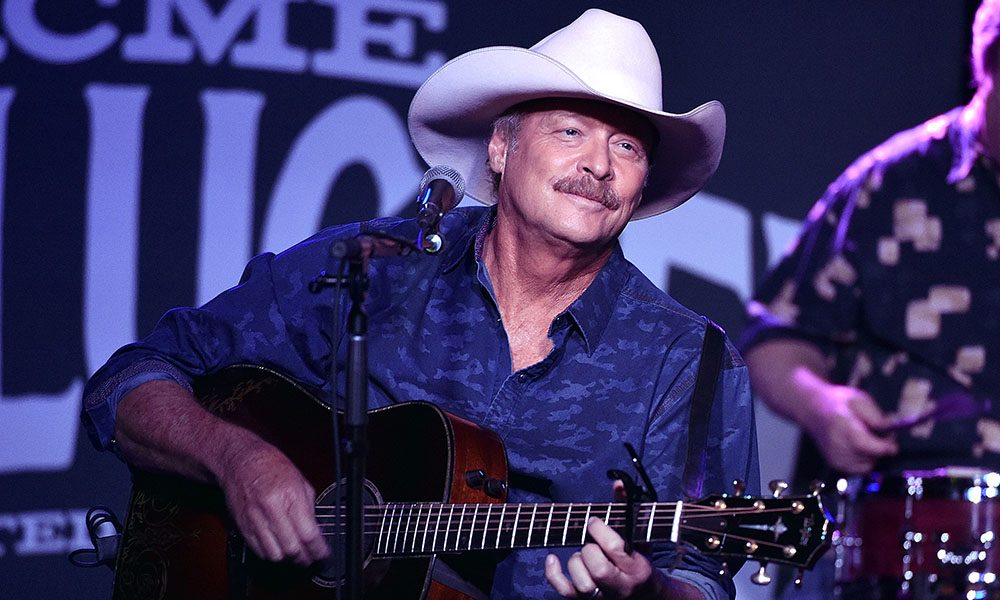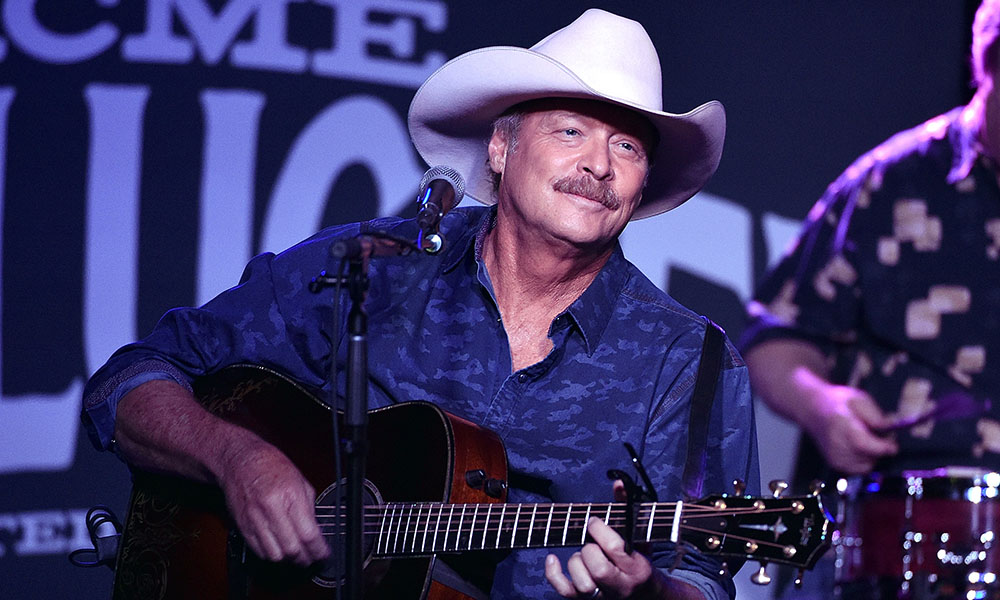 Looking like a cowboy from a storybook, in the tradition of Hank Williams and Merle Haggard, Alan Jackson is the real deal; he's also arguably Nashville's most famous moustachioed singer. Together with George Strait, Alan Jackson embodies the 'Neo-Traditional' country music movement. He is one of the most popular honky-tonk and Western swing singers and has sold over sixty million albums making him one of the ten best-selling country music artists of all time. There can't be any serious country music fans that do not know his classics such as "Do not Rock the Jukebox", "Chattahoochee" or "Where Were You (When the World Stopped Turning)".
Alan Jackson was born in 1958 in Newman, Georgia as the youngest of five children. His father was a mechanic and Alan would often help him after school. At aged twenty he formed his first band. In 1979 Jackson married his high school sweetheart Denise, with whom he is still together and has three daughters. Throughout the early 80s he held odd jobs and sporadic appearances. Then in 1985, he moved to Nashville. Before his solo debut, Jackson worked in Nashville Network as a songwriter and demo singer. For $25 he sang the demo of Travis Tritt's first hit "Country Club".
1989 saw him sign a contract with the newly formed Arista Records and a year later his debut album Here In The Real World reached the Top 5 of the country charts. The album stayed there for over a year and established him firmly as part of the new generation of country singers, together with his friend Travis Tritt, Vince Gill and Brooks & Dunn. Collectively they moved the genre away from the watered-down pop-country of the 1980s back to the roots of country. "The biggest drive I had was that when we grew up there was nothing", says Jackson. Unlike many of his peers, he did not listen to pop music in his youth, only traditional country music. This goes some way to explain his pure country sound.
His next two albums – Do Not Rock The Jukebox and A Lot About Livin' (and a little 'bout love) brought an incredible five number 1 singles, including the classics "Love's Got A Hold On You" and his signature song "Chattahoochee". With his next album, Where I Am, Jackson passed the incredible 10-million album sales mark. The trauma of 9/11 inspired the song "Where Were You (When The World Stopped Turning)", with which he won his first Grammy.
A Bluegrass period followed for Jackson with a contribution to the soundtrack of O Brother, Where Art Thou? and producing the bluegrass princess, Alison Krauss' studio album Like Red On A Rose. Jackson's own move into the Bluegrass arena came with the simply titled The Bluegrass Album. Containing eight original sings and three covers, Jackson succeeded where many other country artists attempting to make the move between genres failed. The US press firmly gave Jackson's album the stamp of authenticity – "The 56-year-old is quite the bluegrass songwriter and has hit the nail on the head…". "His originals reach the heart and soul of Bluegrass", according to Bluegrass Magazine Cyber Grass.
Whatever he does, he does it right and in doing so Alan Jackson continues to leave his fans always hungry for more.
Format:
UK English