Hans Zimmer Announces 'A New Dimension' Arena Tour
The run is scheduled for March and April of 2024.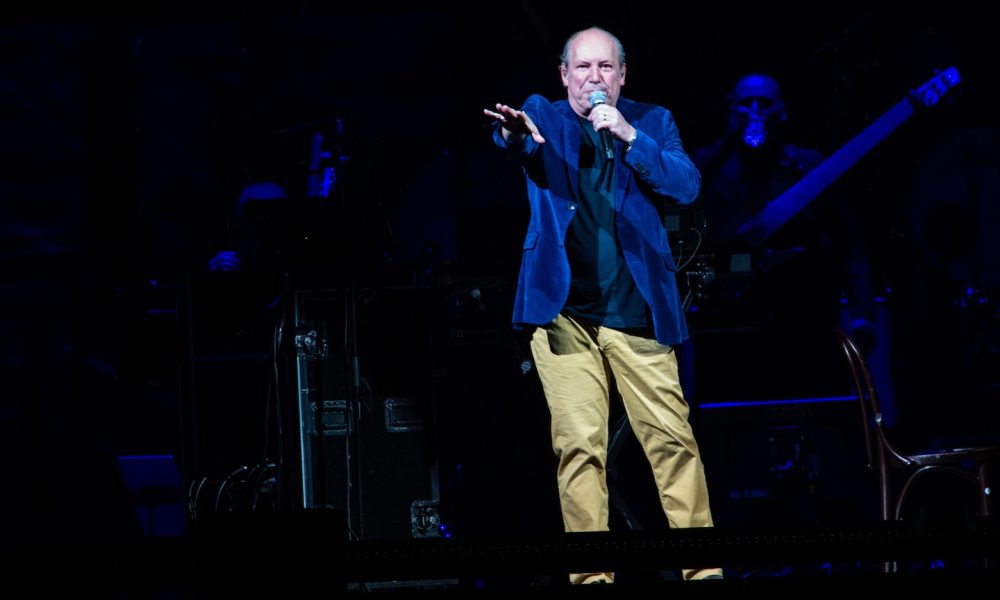 Hans Zimmer has announced a European and UK/Ireland tour for next year. The celebrated Oscar-winning film score composer and music producer is set to bring his iconic music on the road next March for a run of dates titled "The World Of Hans Zimmer: A New Dimension."
The run finds Zimmer's orchestra performing 30 dates in 13 countries, with the UK and Ireland leg set to begin at the OVO Hydro in Glasgow on April 6.
Per a press release, Zimmer is "arranging a brand-new selection from his tremendously diverse collection of scores" for the upcoming concerts. The audience will be taken on a unique musical journey that will immerse them in completely new dimensions," it adds.
Zimmer himself will not appear live on stage in "A New Dimension," and is instead serving as the show's curator and musical director.
"My aspiration with this new show is to preserve the culture of the orchestra and allow audiences to rediscover the unique facets of orchestral music," he explained in a statement. "There are many background stories I would love to tell and long-time companions and friends I would like to introduce."
Zimmer has written scores for some of the most internationally recognized blockbusters, rom-coms and animations, including The Lion King, Rain Man, Pirates of The Caribbean, Gladiator, No Time To Die, The Dark Knight, Batman Begins, 12 Years A Slave, The Thin Red Line, The Da Vinci Code and Dune. Zimmer has also created the soundtrack to ground-breaking, iconic BBC Studios Natural History films, including Planet Earth II, Blue Planet II (on which he worked with Radiohead) and Frozen Planet II.
Hans Zimmer – Hollywood Rebel was released in 2022 and featured interviews with the largely A-list film directors Zimmer has worked with during his career including Ron Howard, Denis Villeneuve, Christopher Nolan, Jeffrey Katzenberg, Barry Levinson, James L Brooks, Gore Verbinski, Steve McQueen, Stephen Frears, and Tim Bevan.
Visit Hans Zimmer's official website for tour dates and more information.