Hear Maddie & Tae's New Single, 'Every Night Every Morning'
The song appears on the country duo's forthcoming LP, 'Through the Madness Vol. 2.'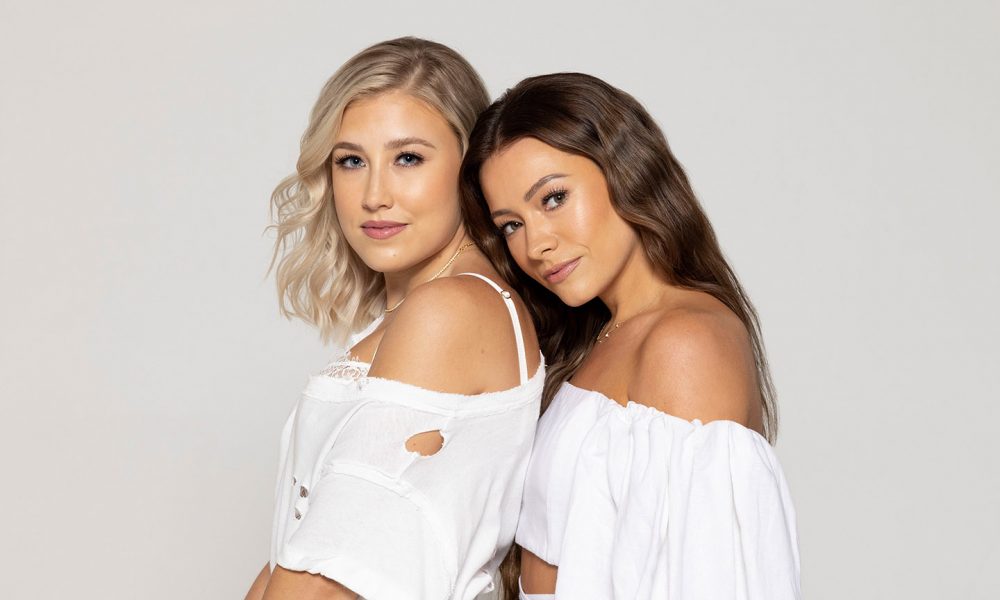 Fans of country duo Maddie & Tae just got what they've been waiting for, with the first look at what the pair's got in store on their upcoming release, Through the Madness Vol. 2. The track "Every Night Every Morning" is the first single to see the light of day from that record.
For their third album, Maddie Font and Tae Kerr were apparently set on doing things a little differently than usual. So, instead of unleashing Through the Madness in its entirety all at once, they elected to release it in stages. The first half, the eight-song Through the Madness Vol. 1, came out back in January, featured guest spots from Morgane Stapleton and Lori McKenna, and earned a CMT Music Award.
Not a ton of info has been let out so far about the second half of the project. Right now, we know that it's due to be released sometime later this year, and that it will include "Every Night Every Morning." But that's still a good place to start.
Maddie & Tae - Every Night Every Morning (Official Audio)
Maddie & Tae will be taking their tunes to audiences all across the country through the summer. They'll also be spending September and October headlining the CMT Next Women of Country's All Song No Static Tour along with SACHA and Abbey Cone. If you want to catch the duo live this summer or fall, you can check out all of the tour dates they've got coming up below.
And if you need to get caught up on the first half of their latest project, so you can get a better idea of what's in store with the second half, you can score yourself a copy of Through the Madness Vol. 1 right here.
Buy or stream "Every Night Every Morning" here and scroll down to view Maddie & Tae's upcoming tour dates.
2022 "CMT Next Women of Country Tour Presents: All Song No Static Tour" Dates:
Sept 15 – Tower Theatre – Oklahoma City, OK
Sept 16 – House of Blues – Dallas, TX
Sept 17 – House of Blues – Houston, TX
Sept 21 – Brighton Music Hall – Boston, MA
Sept 22 – The Gramercy Theatre – New York, NY
Sept 23 – Jergel's Rhythm Grille – Warrendale, PA
Sept 24 – Baltimore Soundstage – Baltimore, MD
Sept 28 – Moonshine Beach – San Diego, CA
Sept 29 – The Roxy – West Hollywood, CA
Sept 30 – Club Rodeo Rio – San Jose, CA
Oct 1 – Goldfield Trading Post – Roseville, CA
Oct 5 – Brooklyn Bowl – Nashville, TN
Oct 6 – Buckhead Theatre – Atlanta, GA
Oct 7 – Von Braun Center – Mars Music Hall – Huntsville, AL
Oct 13 – The Castle Theater – Bloomington, IL
Oct 14 – The Bluestone – Columbus, OH
Oct 15 – Elevation at The Intersection – Grand Rapids, MI